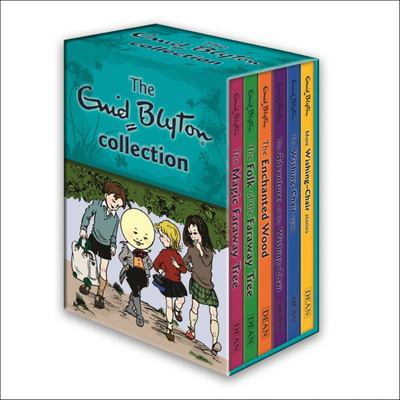 $50.00
NZD
Category: Classics
Includes stories such as The Magic Faraway Tree, The Folk of the Faraway Tree and The Enchanted Wood accompanied by The Adventures of the Wishing-Chair, The Wishing-Chair Again and More Wishing-Chair Stories.
$33.00
NZD
Category: Box Sets | Series: Magic Faraway Tree
A beautiful new slip-case of the three original Magic Faraway Tree stories: The Enchanted Wood, The Magic Faraway Tree and The Folk of the Faraway Tree.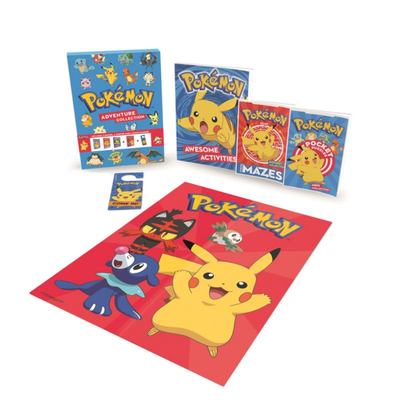 $33.00
NZD
Category: Box Sets
A Poketastic gift box packed with Pokemon three activity books plus a poster and more! With three awesome books, a Pokemon poster plus a Pikachu door hanger, Pokemon fans can explore in the mini mazes collection, test their Pokemon knowledge Pocket Puzzles and adventure in a full colour activity title. This is the perfect gift for Pokemon fans old and new. 'Gotta Catch 'Em All! ...Show more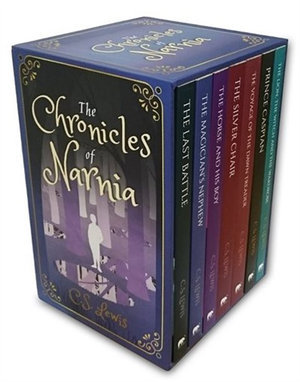 $80.00
NZD
Category: Box Sets | Series: The Chronicles of Narnia
Set in a fantasy realm of magic, talking animals and mythical beasts, The Chronicles of Narnia is one of the world's most beloved children's series. This boxset contains all seven titles in the series: The Lion, the Witch and the Wardrobe, Prince Caspian, The Voyage of the Dawn Treader, The Silver Chair , The Horse and His Boy, The Magician's Nephew, and The Last Battle ...Show more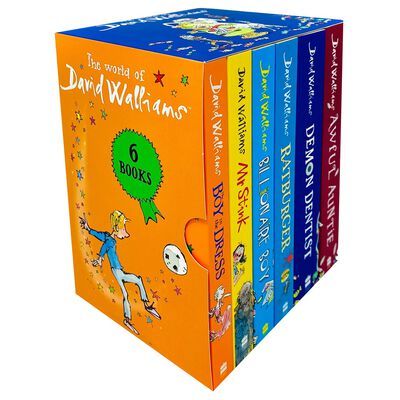 $90.00
NZD
Category: Box Sets
The World of David Walliams 6 Books Collection Box Set. Titles include The Boy in the Dress, Mr Stink, Billionaire Boy, Ratburger, Demon Dentist & Awful Auntie.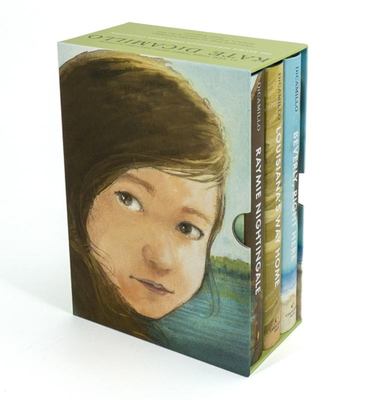 $60.00
NZD
Category: Box Sets
Kate DiCamillo's sequence of novels about the Three Rancheros is now complete -- and with this beautiful hardcover boxed set, readers can savor all three.   First came Raymie Nightingale, the "triumphant and necessary book"* that would become a National Book Award Finalist. Then followed the tender Lo uisiana's Way Home, featuring "one of DiCamillo's most singular and arresting creations" (The New York Times Book Review) and marking the first time the two-time Newbery Medalist had revisited the world of one of her novels. And finally, the much-hoped-for third novel, Song of Beverly, Right Here, awaits its rapt audience. Here, the entire trilogy of novels -- the perfect gift for both longtime fans and new devotees -- is available in a beautifully designed set. Included are hardcover editions of:   Raymie Nightingale Louisiana's Way HomeBeverly, Right Here ...Show more
$33.00
NZD
Category: Box Sets
Bold design and brilliant visual comedy highlight a trio of stories sure to make any child happy. This set contains A Bit Lost, Oh No, George!, and Shh! We Have a Plan.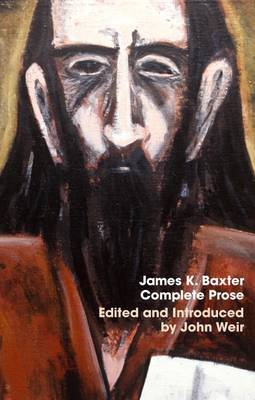 $160.00
NZD
Category: NZ Non Fiction | Reading Level: very good
James K. Baxter was a great twentieth-century poet. He once declared, 'In contradiction . . . I was born.'Sometimes at odds with God, often at odds with conventional society, he was at the same time a profoundly religious man and a fearless social critic who insisted that love and compassion were the on ly cure for society's ills. His Complete Prose chronicles his life and times, his preferences and prejudices, his crises and turbulentoccasions. Its contents are remarkable for their range, coherence and passionate integrity.This four-volume set contains over a million words, in the form of reviews, essays, lectures, journal articles,drafts and rough notes, meditations, fables, stories, a short novel, interviews, letters to the editor, correspondence with friends and critics, and diary entries, covering Baxter's entire career, from his first draft of 'Before Sunrise' as a teenager in 1942 to his 'Confession to the Lord Christ' shortly before his death in 1972. Edited with scrupulous care by John Weir, Baxter's friend and the foremost scholar of his work, it also includes an extensive introduction, notes and references, a glossary of Māori words and phrases, biographies of key people, an index and a bibliography. The Complete Prose is a testament to Baxter's huge contribution to New Zealand literature, culture and society.4 hardback volumes with cloth spines presented in a box. Original paintings on box by Nigel Brown.Volume format: 152 x 232mmVol. 1 – 776ppVol. 2 – 712ppVol. 3 – 584ppVol. 4 – 592pp ...Show more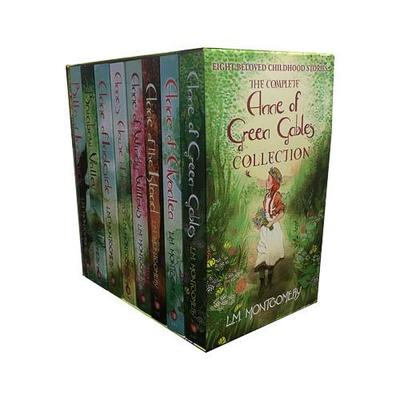 $80.00
NZD
Category: Box Sets
Anne of Green Gables Anne of Avonlea Anne of the Island Anne of Windy Poplars Anne's house of dreams Rainbow Valley Anne of Ingleside Rilla of Ingleside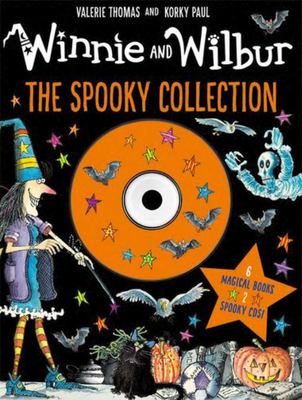 $60.00
NZD
Category: Box Sets
Winnie and Wilbur have found the perfect ingredients for six of their spookiest stories: robots, ghosts, dragons, pumpkins and all kinds of magical spells - and they would love to share them with you. Not only are there six Winnie and WIlbur picture books, illustrated by Korky Paul, to share,this great- value boxed set also includes two special edition CDs featuring more than 90 minutes of stories and music - perfect for storytime, bedtime and journeys. ...Show more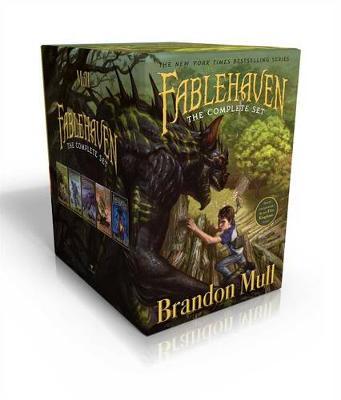 $120.00
NZD
Category: Box Sets | Series: Fablehaven
Package includes the following paperbacks in the FABLEHAVEN series: FABLEHAVEN RISE OF THE EVENING STAR GRIP OF THE SHADOW PLAGUE SECRETS OF THE DRAGON SANCTUARY KEYS TO THE DEMON PRISON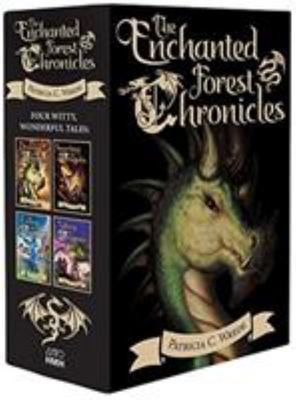 $75.00
NZD
Category: Box Sets | Series: Enchanted Forest Chronicles
Collected together for the first time are Patricia C. Wrede's hilarious adventure stories about Cimorene, the princess who refuses to be proper. Every one of Cimorene's adventures is included in its paperback edition--"Dealing with Dragons, Searching for Dragons, Calling on Dragons, " and "Talking to Dr agons"--in one handsome package that's perfect for gift giving. ...Show more