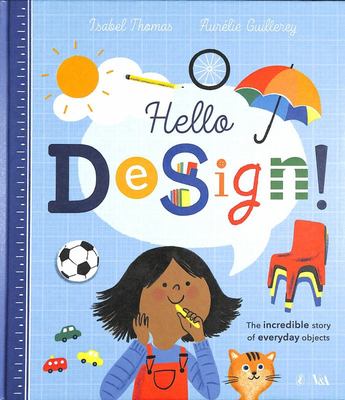 $35.00
NZD
Category: Design & Architecture
A design can be as small as a toothbrush . . . or as BIG as a skyscraper. Every design starts in someone's imagination - an imagination just like yours. Travel through one day and discover how the world around you has been designed - even though we don't always realise it! Question HOW everyday items h ave been designed, and WHY they look the way they do. Guaranteed to make you see the world a little differently, pick up your pencil and imagine your own designs. What will you design? With facts and questions to inspire all budding designers and get creative minds whirring - and featuring iconic designs from the enthusiasts at the V&A. ...Show more
$45.00
NZD
Category: Design & Architecture
This wonderfully illustrated and captivating introduction to the wonders of architecture will have young readers poring over each spread and learning as they go.   From the top of China's Great Wall to the base of the Pyramids of Giza and the Sphinx, this journey through the world of architecture stop s in nearly every continent and travels through centuries. Annabelle von Sperber populates her dynamic and intricate double-page spreads with many details and a hidden architect or important figure on every page that kids will have fun trying to locate. Along the way they'll learn about the iron workers who built the Empire State building, how many bulbs it takes to light the Eiffel Tower, where the royal jewels are kept at the Tower of London, and why there is so much red and yellow in Beijing's Forbidden City. Young readers will find themselves fully immersed in this large format book while learning about the incredible architectural wonders that continue to amaze us today. ...Show more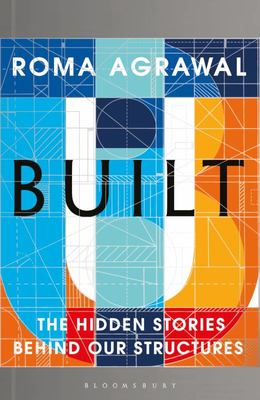 $30.00
NZD
Category: Design & Architecture
The wonders of engineering revealed--by the inspirational female engineer behind The Shard, Western Europe 's tallest building. While our cities are full of incredible engineering feats, most of us live with little idea of what goes into creating the built environment, let alone how a new building goe s up, what it is constructed upon, or how it remains standing. In Built, star structural engineer Roma Agrawal explains how construction has evolved from the mud huts of our ancestors to skyscrapers of steel that reach into the sky. She unearths how humans have tunneled through solid mountains; how we've walked across the widest of rivers, and tamed nature's precious water resources. She tells vivid tales of the visionaries who created the groundbreaking materials used to build the Pantheon and the Eiffel Tower; and explains how careful engineering can minimize tragedies like the collapse of the Quebec Bridge. Interweaving science, history, illustrations, and personal stories, Built offers a fascinating window into a subject that makes up the foundation of our everyday lives. ...Show more
$25.00
NZD
Category: Things to Make & Do
Creativity meets curiosity and critical thinking in Iggy Peck's Big Project Book for Amazing Architects, the new hands-on STEM project book from the #1 New York Timesbestselling team behind Iggy Peck, Architect; Rosie Revere, Engineer; and Ada Twist, Scientist. Iggy Peck has one passion: building. His parents are proud of his fabulous creations, though they're sometimes surprised by his materials--who could forget the tower he built of dirty diapers? This empowering workbook book features art and the characters from the picture book Iggy Peck, Architect, and it will inspire young readers with activities of all kinds. Iggy Pecktakes readers through more than forty exciting STEM and design projects, from drafting and doodling to building and blueprints. Aspiring architects and young dreamers will get a sense of the unique mix of science, technology, and art skills used to create lasting structures. Packed with the same quirky humor and gorgeous illustrations that made Iggy Peck, Architecta favorite with kids, parents, and educators, the project book will appeal to fans who crave more from Miss Lila Greer's clever class. In this interactive activity book, kids will have the chance to: Imagine a brand-new cityscape Invent energy-saving gizmos Design a dwelling on Mars Draw a gargoyle Build a bridge out of marshmallows and spaghetti And much more! Iggy Peck, Rosie Revere, and Ada Twist have earned their places among the most beloved children's book characters, and they have inspired countless kids and adults to follow their dreams and passions. In Iggy Peck's Big Project Book for Amazing Architects, the follow-up to Rosie Revere's Big Project Book for Bold Engineers, kids will continue their STEM education and strengthen their spatial reasoning skills. Old fans and new readers alike will find inspiration and encouragement from everyone's favorite precocious young architect, Iggy Peck.     ...Show more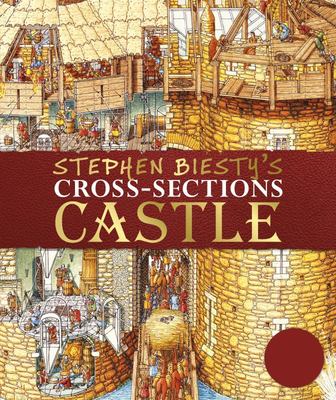 $37.00
NZD
Category: History | Series: Stephen Biesty's Cross-Sections
History comes alive in this incredible children's illustrated book about castles. Slicing through different areas of a medieval fortress, extraordinary views reveal the people busy inside, and preparing for battle as an enemy army approaches. Packed with facts, you'll find out what it takes to build a massive 14th-century castle, dress a knight in armour, or prepare a feast fit for a king or queen. From the drawbridge to the dungeon, Cross-sections Castle swarms with the people who keep the castle ticking over - the workers, craftsmen, and servants. And, as you pore over every page, look out for the villainous spy. Is he in the well... the keep... the moat? No? Keep looking, he's there somewhere! Back in print after 20 years, you can cheer on jousters, be entertained by a troubadour, and witness the gory details of a traitor's demise. This unique illustrated book for kids is not just the story of a castle - it brings medieval history to life. ...Show more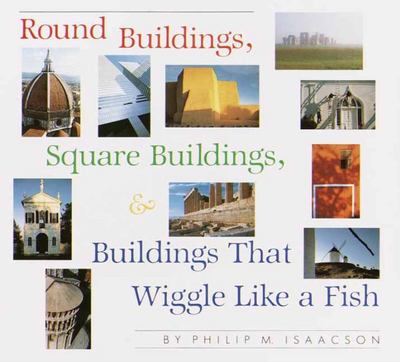 $38.00
NZD
Category: Design & Architecture
"What do we see when we look at a building? From the classical Parthenon in Greece to the simple fisherman's shacks in New England to the post-modernist Pompidou Center in France, Philip Isaacson explores what gives buildings their character. From the materials, form, color, ornamentation, placement in the landscape and the way the light strikes them, there are so many elements that contribute to shaping architecture into art. This is a perfect introduction to the complexities and wonders of architecture for children and adults." ...Show more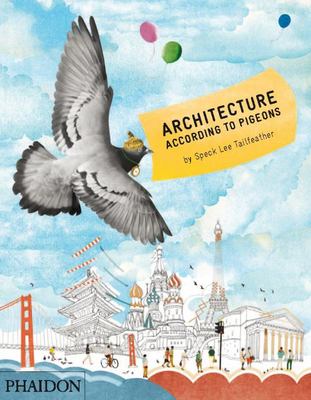 $26.00
NZD
Category: Design & Architecture | Reading Level: From 7
In a bid to improve ever worsening relations between our two species, pigeon elder Speck Lee Tailfeather has been elected by his peers to reveal to human beings the truth about pigeons' finer sensibilities. It is already a little known fact that pigeons are amongst some of the most intelligent creatures in the world. However, Speck plans to divulge more. Namely that - far from the perceived pests who plague our buildings - pigeons are in fact great admirers and aficionados of architecture. It is of course for this reason that they can be found in great numbers around the most beautiful and significant buildings in the world. It's Speck's dear wish that, through these latest revelations, bridges will be built between our two species, ending once and for all the terrible pi-geonocide practised by humankind. After thorough investigation, Speck picks renowned international arts publisher, Phaidon Press, to be the vehicle for his message. One morning, heart beating wildly, he flies in through an open window to an empty Phaidon office and, using the keyboard, pecks out these words: 'Hello. I am Speck. There is something you need to know.' Communicating through such typed messages, Phaidon agrees to send Speck on a journey around the world to visit his favourite buildings, and then to publish his writings about them. Here, in Architecture (According to Pigeons), we read his account of this journey, with information and opinions on the buildings he visits, as well as his musings on many aspects of architecture. Architecture (According to Pigeons) ends with a post-script from Speck. He urges every young reader to go and find out about and appreciate the architecture about which he was so passionate ...... and of course, to be kinder to pigeons. ...Show more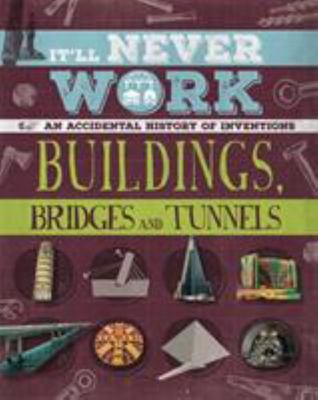 $25.00
NZD
Category: Design & Architecture | Series: It'll Never Work
Have you ever wondered what made human beings want to reach for the skies by building higher and higher? And how they did it? Learn all about the the history of construction in It'll Never Work: Buildings, Bridges and Tunnels, a book that explores the medieval castles, underwater hotels, tunnels under t he sea and the successes and failures that have led to the building feats that we know today. ...Show more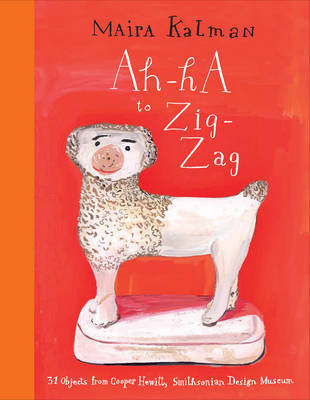 $30.00
NZD
Category: Design & Architecture
Maira Kalman's exuberant illustrations and humorous commentary bring design history to life in this inspired ABC book that celebrates thirty-one objects from the Cooper Hewitt, in time for its long-awaited reopening. A. Ah-ha! There you Are. begins Maira Kalman's joyfully illustrated romp through the tr easures of Cooper Hewitt's design collection. With her signature wit and warm humor, Kalman's ABC book introduces children and adults to the myriad ways design touches our lives. Posing the question If you were starting a museum, what would you put in your collection?, Kalman encourages the reader to put pen to paper and send in personal letters-an intimate, interactive gesture to top off her unique tour of the world of design. Objects ranging from a thirteenth-century silk thinking cap to 1889 tin slippers with bows, all the way to Gerrit Rietveld's Zig-Zag chair are brought to colorful life. Kalman's hand-lettered text is whimsical and universal in turns, drawing lessons as easily from a worn old boot as a masterpiece of midcentury modernism. Irresistibly, we are led to agree, Everything is design. ...Show more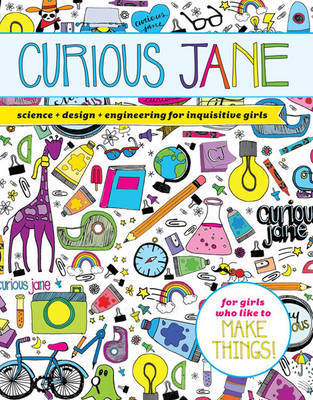 $40.00
NZD
Category: Activity & Puzzle Books
If you're a girl who loves to get hands-on and tinker, here's your chance to create to your heart's content. Full of imaginative stuff to do and make, Curious Jane offers plenty of spectacular projects and DIY fun. From fantastic crafts to inspirational ideas for budding designers and inventors, this sm art, colourful and idea-packed book is perfect for every cool, creative young girl. ...Show more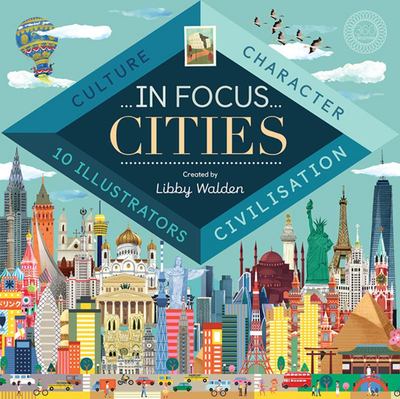 $33.00
NZD
Category: Lift-the-Flaps | Series: In Focus | Reading Level: From 5
Travel the globe and find a fresh perspective with 'In Focus Cities'. This super-sized book delves into the cultural, social and historical identities of ten world-famous cities. Lift the giant flaps on every spread to find out more about the iconic cities on the map.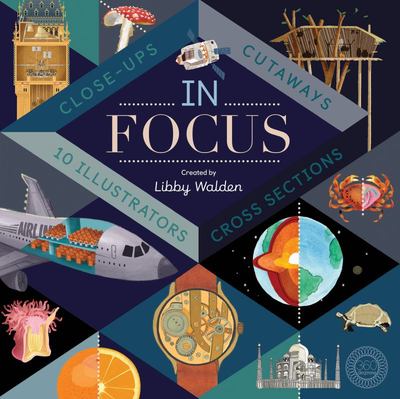 $33.00
NZD
Category: Lift-the-Flaps | Series: In Focus | Reading Level: From 5
Ten illustrators place ten subjects under the microscope to uncover what lies beneath the surface...From famous landmarks to fruit and veg and from the natural world to everyday inventions, In Focus investigates a fresh perspective by looking at 101 wonders of the world from the outside, in.