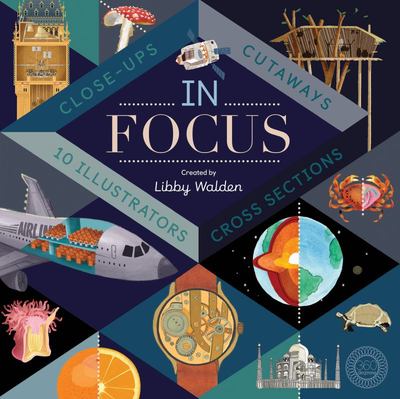 $33.00
NZD
Category: Lift-the-Flaps | Series: In Focus | Reading Level: From 5
Ten illustrators place ten subjects under the microscope to uncover what lies beneath the surface...From famous landmarks to fruit and veg and from the natural world to everyday inventions, In Focus investigates a fresh perspective by looking at 101 wonders of the world from the outside, in.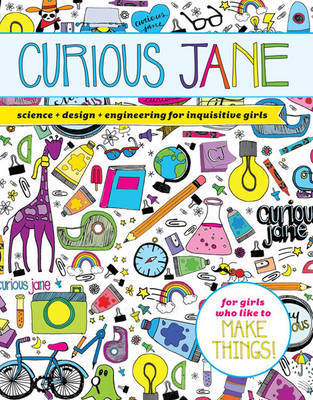 $40.00
NZD
Category: Activity & Puzzle Books
If you're a girl who loves to get hands-on and tinker, here's your chance to create to your heart's content. Full of imaginative stuff to do and make, Curious Jane offers plenty of spectacular projects and DIY fun. From fantastic crafts to inspirational ideas for budding designers and inventors, this sm art, colourful and idea-packed book is perfect for every cool, creative young girl. ...Show more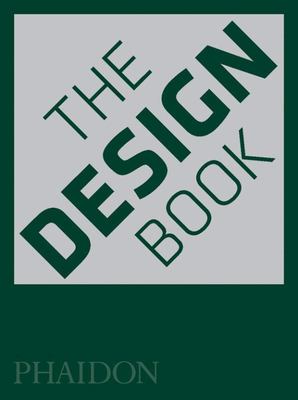 $23.00
NZD
Category: Design & Architecture
Discover 500 of the most innovative, influential, and enduring products from the last five centuries in one compact and highly collectable volume. The Design Book presents iconic pieces by Le Corbusier, Philippe Starck, the Eames, and the Apple design team, alongside classic objects such as the paper cl ip, the hurricane lantern, and the martini glass. Each entry pairs an image with a descriptive caption, providing accessible information about the product, designer, manufacturer, and history. Take an extraordinary journey through the objects that have improved our functionality, shaping our society and culture today. ...Show more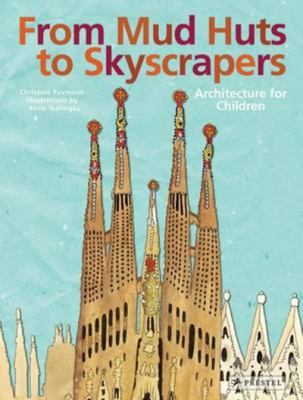 $40.00
NZD
Category: Design & Architecture
Children will be utterly absorbed by this journey through the history of architecture, from the earliest mud huts to today's soaring towers. Chronologically arranged, this large-format book gives each iconic building its own double-page spread featuring an exquisite watercolor illustration and clearly w ritten descriptions, facts, and features. These vibrantly detailed pages are filled with people, animals, and other objects that help bring the buildings to life. A detailed appendix includes a timeline, a world map that points out where each building can be found, and an extensive glossary. Children will enjoy poring over this book--and will come away with a fundamental understanding of not only the most common architectural terms, but also of how the built world has evolved marvelously over time. ...Show more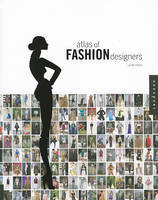 $60.00
NZD
Category: Design & Architecture
Current fashion is a complex phenomenon. In a constant state of constant flux, contemporary fashion combines a mix of the different cultural aspects that inform the modern individual. Atlas of Fashion Designers is born out of this proposition, and features a compilation of the most important fashion des igners and their work in the past five years, selected from a multi disciplinary perspective that display the heterogeneous mix of today's fashion world. Featured designers all have one trait in common: they were singled out, not only for the quality of their work, but also because they illustrate different perspectives in their approach to fashion. This book includes designers with a wide array of visions, from classical haute couture to those who experiment with developing fields such as anthropology, new textiles, high technology, architecture, art, or recycling. From Ricardo Tiscci, Nicholas Ghesquiere to Sybilla, to artists who are primarily concerned with pure fashion such as Lucy Orta, or to those investigators who concern themselves with innovation in the fields of textile research and technology, such as Issey Miyake or Hussein Chalayan. Atlas of Fashion Designers is a very relevant and useful reference in a hybrid society, which is composed of ever increasing heterogeneous elements. By offering a synthetic, fluid and diverse approach to the subject, the "Atlas" draws a map of the complex world of fashion at present time, and looks forward to what it may be tomorrow. ...Show more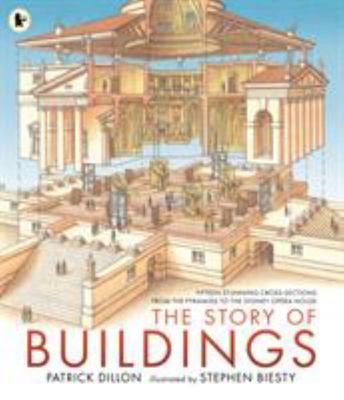 $23.00
NZD
Category: Design & Architecture
From straw huts to skyscrapers, palaces to arts centres, 'The Story of Buildings' takes us on a journey across continents and over centuries. Patrick Dillon selects 16 of the most iconic buildings from around the world including the Parthenon, Notre Dame Cathedral, the Taj Mahal, the Forbidden City, the Bauhaus, Crystal Palace, the Sydney Opera House and the Pompidou Centre, and tells the remarkable human story behind each of them. Stephen Biesty's detailed, intricate cross-sections allow us to see inside these incredible structures and appreciate the inspiration of their creators. ...Show more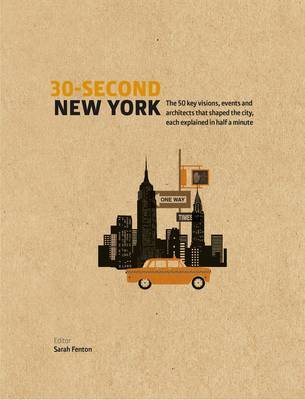 $23.00
NZD
Category: Geography | Series: 30 Second
New York never sleeps, they say, and 30-Second New York offers up an energetic tour of the city, looking at its founding fathers (and mothers), at key events in its history, and at the buildings and people that make up its unique character, taking in all of the Five Boroughs, not just Manhattan. Find ou t who gave the city Central Park and the Empire State Building, learn what it was like to arrive off the boat at Ellis Island, relive the glory days of Coney Island, and admire the way New York has presented itself to the world culturally, in the art, literature, and music of those who love it. It's an absorbing virtual visit to the liveliest city on Earth. ...Show more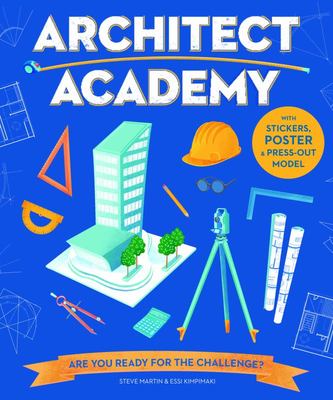 $23.00
NZD
Category: Design & Architecture | Series: : Are You Ready for the Challenge?
Discover the essential skills required on the way to becoming an architect in this innovative activity book. Architect Academy gives kids the know-how to plan and draw all sorts of structures, from bridges and schools, to parks and pyramids. Activities range from designing a residential street, and your perfect play park to learning some of the maths skills used by architects, how to read floor plans, and the basics of interior design. The Architect Toolbag section contains all sorts of goodies, such as Architect Task stickers to use when a challenge is completed, a pull-out poster, and press-out game cards to share with friends. *Encourages imaginative play and problem solving *Fresh, contemporary artwork helps to make basic design and space-planning concepts accessible *Includes loads of great extras: stickers, a pull-out poster, a game, and cards to play with ...Show more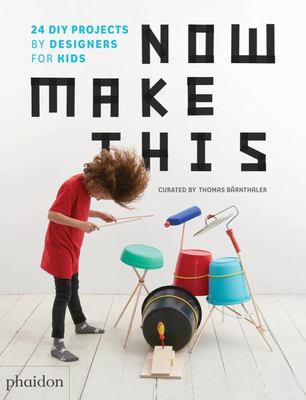 $35.00
NZD
Category: Design & Architecture
24 of the world's leading designers contribute one object each for kids to make themselves For the young makers in the family, this beautifully designed handbook offers 24 unique and practical objects for kids to make and use. Each project features fully-illustrated step-by-step instructions, a photogr aphic list of materials, the approximate cost, timing, and a photograph of the finished product. The 24 contributors range from lauded graphic designers to successful industrial designers, all of whom considered this young audience in the creation of their projects. This unusual and engaging book of activities grants children access to world-class design in their very own homes, and may even inspire a few to become designers themselves ...Show more
$23.00
NZD
Category: Design & Architecture
Record-breaking, beautiful, unique or simply amazing - these are the worlds' most famous structures and the story behind their design and construction . Cool, quirky, fun or astounding facts about these fabulous buildings and the Wonders of the World and the architecture and engineering behind them. P erfect for home schooling and projects, this beautifully illustrated and informative book, displays the best in architecture and engineering. ...Show more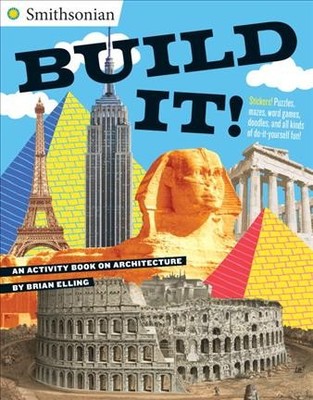 $21.00
NZD
Category: Design & Architecture | Series: Smithsonian
Build up, down, and even sideways! From the first huts built of mud or animal skins to the world's tallest skyscrapers, this fun, fact-filled Smithsonian activity book looks at how people have constructed homes, temples, castles, public arenas, and all kinds of other buildings. Includes a colorful stick er page of architectural elements that let you "build your own." ...Show more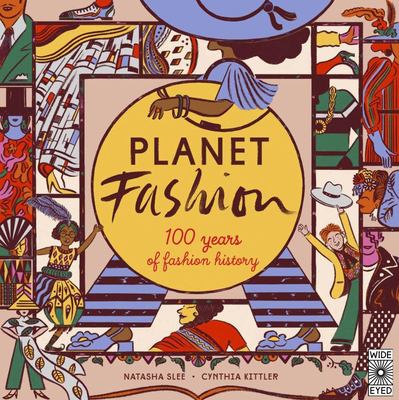 $33.00
NZD
Category: Design & Architecture
Hold onto your hats and lace up your boots; we're off on a fashion adventure! Travel through 25 scenes in fashion history, circling the globe with your two young stylish travel companions - one boy and one girl, dressed the part in every picture. Each lavishly illustrated scene captures the mood and st yle of a unique time and place, accompanied by a trove of fashion history facts.   Your journey begins over one hundred years ago, twirling around the ballroom in gowns and tailcoats. Travel on to dress up in Oriental silks to see a performance of the Ballet Russes, shimmy down in the flapper fashion of the Harlem Renaissance, fling your feather boa as you schmooze with movies stars on the Hollywood red carpet and glue your hair into spikes as a London punk in this celebration of fashion and culture.  Each vibrant, style-defining setting shows an array of characters showing off the distinguishing fashions of the time. Captions point out key fashion features, accessories and cultural influences - like the cycling bloomers of the active and career-driven New Woman at the start of the twentieth century, the morale-boosting felt hats worn during the Second World War and the plastic sunglasses inspired by space goggles from the Space Race era. Fact boxes give the time, place, key designers, and trends in silhouettes, hemlines, and sleeves for each fashion scene.   Use the timelines at the back to see how historical events intersect with the evolution of fashion. One timeline summarizes the formative events of the twentieth century and three others highlight trends in shoes, hats and bags. A Can You Find? page gives you motivation to study the scenes even more closely. Can you find a waiter dropping his tray of coffee on the streets of Paris? And a pair of roller skates at the dazzling disco jam?   From Bollywood to Hollwood, suburban Canada to the French Riviera - embark on a voyage of discovery. A century of inspiring style awaits... ...Show more