$25.00
NZD
Category: Hardback Picture Books
A post-pandemic bedtime tale that has captured the hearts of millions. First performed in response to the Coronavirus pandemic, Tomos Roberts' inspiring poem, with its message of hope and resilience, has been viewed more than 60 million times and translated into over 20 languages worldwide. From simple acts of kindness, to the creativity within us all, The Great Realisation is a celebration of the many things that have brought us together at a time of crisis. It captures, with magical resonance, the thoughts and feelings of millions worldwide as we adapt to a new way of life, cast aside old habits and reflect on what truly matters to us. It is a story for all readers, young or old, who dare to dream of a fairer, kinder, more loving world. ...Show more
$30.00
NZD
Category: Early Experiences & Issues
The star of Julian Is a Mermaid makes a joyful return - and finds a new friend - at a wedding to be remembered. Julian and his nana are attending a wedding. Better yet, Julian is in the wedding along with his cousin Marisol. When wedding duties are fulfilled and with a new dog friend in tow, the pair t akes off to roam the venue, exploring everywhere from underneath tables to enchanting willow trees to ... muddy puddles? After all, it wouldn't be a wedding without fun, laughter and a little magical mischief. With ingenuity and heart, author-illustrator Jessica Love tells a charming story of friendship, acceptance and celebration. ...Show more
$22.00
NZD
Category: Early Experiences & Issues
No matter who you are, this book celebrates that we can all extend a hand, make amends, share a laugh, solve a problem, heal a hurt, and love one another. There are so many ways to care and to show that . . . we are all KIND.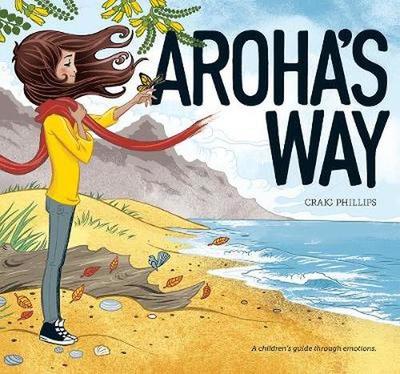 $20.00
NZD
Category: Early Experiences & Issues
From award-winning New Zealand author, Craig Phillips, creator of The Adventures of Jack Scratch and Giants, Trolls, Witches, Beasts (winner of the Russell Clark Award for Illustration at the New Zealand Book Awards 2018).Come along on a journey with Aroha, as she wards off nervousness, fear, worrying t houghts and apprehension with simple yet effective tools that everyone can use. ...Show more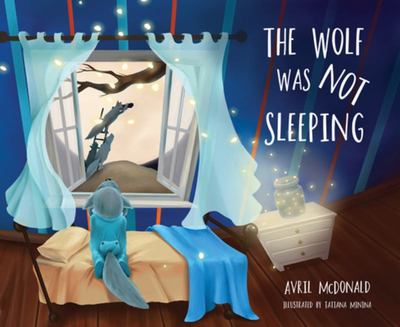 $25.00
NZD
Category: Early Experiences & Issues
A heartwarming bedtime story specially written to soothe the anxiety of children whose parents work as first responders and to encourage conversations which help them manage trauma. In this touching addition to Avril McDonald's Feel Brave series, Wolfgang and his Big Dad Wolf share their feelings aroun d the day-to-day realities of Big Dad Wolf's work as a 'helper' (first responder) in the forest. Wolfgang is a young cub whose mind races with wild imaginings and fearsome ?what ifs? each time his dad gets called out to the front line, but he is instantly calmed when Big Dad Wolf introduces him to the great team that he works with, reassures him that he is safe when he goes out to work, and tells him that things aren't always as scary as they seem. Together they then create a picture wall of all the fabulous characters on Big Dad Wolf's team, which Wolfgang then feels very much a part of. The book's beautiful verse and colourful illustrations also send an important message to the parents themselves, helping them to bridge the gap between work and home by opening up conversations with their families about the stresses and strains they experience as first responders. ...Show more
$20.00
NZD
Category: Early Experiences & Issues
Do you ever worry about your Worries? They can be awful pests, and they hate to see you happy. But if you follow some simple steps you can banish those worries for good!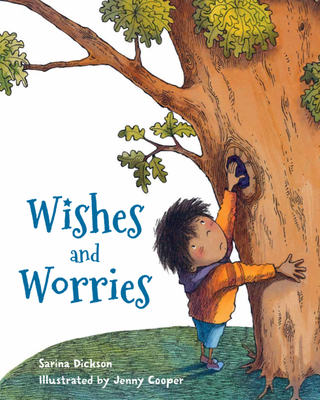 $22.00
NZD
Category: Early Experiences & Issues
Kahu is always listening for the sounds of danger. He is listening so hard that sometimes he doesn't hear the people around him. His Mum and his teacher wish he would pay attention! If only they knew how hard Kahu was trying and how much he wished his worries would vanish.
$20.00
NZD
Category: Early Experiences & Issues
Nana made hug blankets for all her family. Each one was special. We love our Nana. A joyful story of family, love and loss . . . but above all else, love.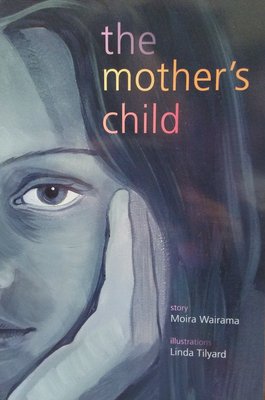 $28.00
NZD
Category: Early Experiences & Issues
A mother recovers from depression by re-discovering a neglected artistic talent. In a dream she meets a lost child, representing the childlike creative spirit she had buried. The child tells the mother to make beautiful pictures so the next day she borrows her children's art supplies and starts painting . Written primarily for mothers but the story also shows children how creativity can bring joy and positive change. ...Show more
$25.00
NZD
Category: Early Experiences & Issues
ABIA Award winning author Jessica Sanders follows up her successful picture book Love Your Body, with Be Your Own Man. Have you ever felt you should act a certain way or do certain things, just because you're a boy? This book encourages young boys to broaden their ideas about what it means to be a boy, supporting them to feel free and proud to be who they truly are. ...Show more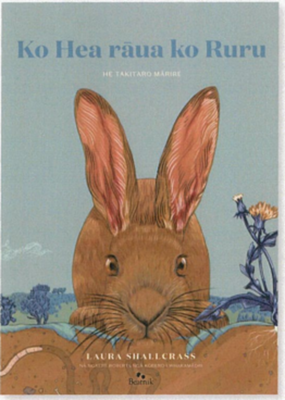 $30.00
NZD
Category: Te Reo Maori Language
The te reo Maori edition of Hare, who struggles with an un-named mental malady self described as 'noise'. Noise could be runaway thoughts, voices in Hare's head, or loud feelings and general anxiety. Hare goes on a journey to try and find a solution. Just when Hare thinks there's no hope a friend, Ruru, flies calmly down and gives a suggestion. ...Show more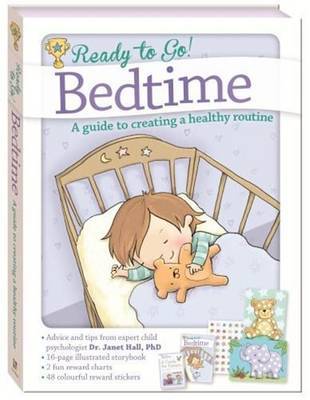 $22.00
NZD
Category: Early Experiences & Issues | Series: Ready to Go!
The READY TO GO! BEDTIME kit contains everything parents need to make bedtime a success. Learn how to establish a healthy sleep routine for your child with strategies, advice and a rewards program that will help make this important developmental stage as simple and effective as possible. This kit conta ins: An easy to follow intsructional parent guide with helpful ideas and proven methods for establishing a sleep routine. A delightfully illustrated book featuring a charming story designed to encourage and support children as they develop a regular sleep routine. 2 reward charts featuring fun illustrations of engaging characters and space for stickers. 48 reward stickers to motivate children and positively reinforce successes. Establishing healthy sleep routines can be a positive and rewarding experience for both parents and children with READY TO GO! BEDTIME. ...Show more