$23.00
NZD
Category: Junior Fiction | Series: Skunk and Badger
When friendly, free-spirited Skunk moves in with solitary rock-scientist Badger, both are forever changed in this whimsical, emotionally rich story from Newbery Honor author Amy Timberlake, illustrated in full-colour and black-and-white pictures by Caldecott Medalist Jon Klassen (This Is Not My Hat, Pax ).   No one wants a skunk. They are unwelcome on front stoops. They should not linger in Rock Rooms. Skunks should never, ever be allowed to move in. But Skunk is Badger's new roommate, and there is nothing Badger, who prefers to be left alone to do Important Rock Work, can do about it. Skunk ploughs into Badger's life, and Badger's life is upended. Tails are flipped. The wrong animal is sprayed. And why-oh-why are there so many chickens? ...Show more
$19.00
NZD
Category: Junior Fiction | Series: Boot
For fans of WALL-E and Toy Story, comes a heart-warming, humorous adventure about a young robot trying to find its way home. Beautifully illustrated throughout, Boot is a special book you will want to treasure and share. When toy robot, Boot, wakes up at a scrapyard, it has no idea how it got there and why it isn't with its owner, Beth. It only has two and a half glitchy memories, but it knows it was loved, which means something important to humans. Boot soon realises its emotions make it different to other robots, who just function and don't think. Boot is scared but tries to be brave, which is hard when its screen keeps showing a wobbly, worried face. Luckily Boot meets Noke and Red - other 'advanced' robots who have learned to survive in secret. With its new friends by its side, Boot is determined to find Beth and the gang set off on a dangerous adventure. Everything Boot thought it knew about the world is changing and things aren't as simple as it remembers . . . Boot is a story that will take you by surprise and make you think about the world around you. ...Show more
$17.00
NZD
Category: Junior Fiction | Series: Monty's Island
Monty lives on a perfect island in the middle of a magical sea. Sometimes the sea throws up something interesting ... and Monty goes on an amazing adventure! On a tiny island far away, in a sea that ripples with magic, Monty never knows what he might find… Monty, Tawny and friends receive some startling news: Scary Mary and her pirate crew are on their way, looking for a new island to call home. What can they do? There's no way they can hide - especially when Bunchy accidentally turns the whole island stripy with her new magic wand. It's going to take one of Monty's best ideas to save them! An adventurous and delightful new series from beloved author Emily Rodda, with lively illustrations by local legend Lucinda Gifford. ...Show more
$23.00
NZD
Category: Junior Fiction
A deliciously funny tale, with equally amusing illustrations, about being judged for what, rather than who, you are. When Boris and his parents learn that Scotland is re-introducing wolves, they leave their mansion in Morovia for their Scottish homeland. But these wolves aren't planning to settle in t he wild, oh no! Instead, they book into the exclusive Highland Hotel, from where they plan to enjoy Scotland's best tourist spots and cuisine. Is Scotland ready for holidaying wolves? Especially such hungry ones? And why are certain people so unhappy to see them? From spooky dungeons to scheming developers, the Greycoats' new adventure is full of surprising discoveries. ...Show more
$17.00
NZD
Category: Junior Fiction | Series: Monty's Island
Monty lives on a perfect island in the middle of a magical sea. Sometimes the sea throws up something interesting ... and Monty goes on an amazing adventure! Everyone loves Bring-and-Buy Day, when Trader Jolly visits the Island with all the supplies Monty and his friends need. But this Bring-and-Buy da y is different. Instead of Trader Jolly, there's a sneaky new trader called Beady Bold. And he's arrived with a boatload of trouble. The yum-yams are yummy, but they're hiding a very scary secret. All seems lost until Monty comes up with a daring plan.   ...Show more
$18.00
NZD
Category: Junior Fiction | Series: Naughty Dragons
In the Laidley Hundreds, dangerous wild dragons roam the Highlands. But dragons aren't born bad - just naughty!   When Ava and Jack's parents agree to foster two young dragons, the siblings can't believe their luck. But teaching a mischievous pair of dragons how to behave isn't easy, and Jack and Ava wi ll have their work cut out for them with Graun and Fafnine. They might look sweet, but don't let that fool you - these dragons can cause trouble like you wouldn't believe.  ​ Perfect for fans of How to Train Your Dragon and the surreal humour of David Walliams, Naughty Dragons is a highly visual series for readers 6+, packed with rollicking adventure, riotous laughs and oodles of mischief. ...Show more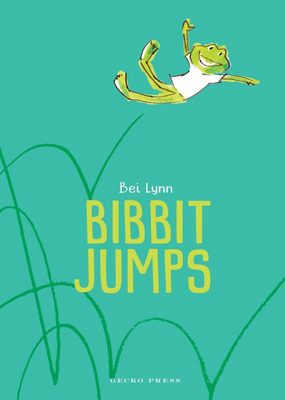 $20.00
NZD
Category: Junior Fiction
A charming illustrated chapter book for emerging readers about an enthusiastic frog who sometimes misses the mark. Bibbit is a little frog who sometimes forgets how to swim  - but he's a jumping expert. He can jump very high, very far and in many different ways. But sometimes he feels nervous about wha t the day might bring - unlike his little sister, who is ready for adventure. Bibbit Jumps is a charming illustrated chapter book, full of rhythm and resonance, from one of Taiwan's up-and-coming author-illustrators. ...Show more
$17.00
NZD
Category: Junior Fiction | Series: Sherlock Bones
Another hilariously funny, action-packed adventure, starring the intrepid Sherlock Bones and his partner-in-mystery-solving, Watts.  
$17.00
NZD
Category: Junior Fiction | Series: Pearl
Pearl, Olive and Tweet are playing a game in the meadow. When their ball bounces into a hole, they meet a lonely rock troll named Iggy. What happens when Iggy accidentally makes friends with three mean and hungry gobble-uns? Can Pearl and her friends help Iggy before its too late?
$19.00
NZD
Category: Junior Fiction | Series: Dog Man
Has Dog Man finally found the purr-fect sidekick? Find out in the latest in the #1 New York Times bestselling series! Hot diggity dog! Dog Man, the newest hero from Dav Pilkey, the creator of Captain Underpants, is back -- and this time he's not alone. The heroic hound with a real nose for justice now h as a furry feline sidekick, and together they have a mystery to sniff out! When a new kitty sitter arrives and a glamorous movie starlet goes missing, it's up to Dog Man and Cat Kid to save the day! Will these heroes stay hot on the trail, or will Petey the World's Most Evil Cat send them barking up the wrong tree? ...Show more
$15.00
NZD
Category: Junior Fiction
Blow up your inflatable, apply the factor 50 and polish those sunnies... Mira and Dave the naughtiest unicorn are going to the BEACH! Mira can't wait to build a GIANT sandcastle (although Dave is more interested in eating a GIANT GLITTERY ICE-CREAM). But when Mira and her Unicorn School friends go explo ring and spot a little narwhal in BIG trouble, the fun day out turns into a super-adventurous rescue mission... it's Dave and Mira to the RESCUE! Perfect for fans of The Worst Witch, The Adventures of Pug and Pamela Butchart. The Naughtiest Unicorn series: The Naughtiest Unicorn The Naughtiest Unicorn at Sports Day The Naughtiest Unicorn and the School Disco The Naughtiest Unicorn at Christmas The Naughtiest Unicorn on a School Trip The Naughtiest Unicorn on the Beach The Naughtiest Unicorn and the Spooky Surprise ...Show more
$17.00
NZD
Category: Junior Fiction | Series: Rocky Lobstar
'Hi! I'm Rocky Lobstar. I'm part-boy, part-lobster!' Rocky and his best mate, Goober, accidentally break Mr Felidi's prized tea set. But as luck would have it, a visiting professor has brought her time machine along to Felidi's Fabulous Sideshow Carnival. Can Rocky and Goober turn back time? Or will the y cause an epic time travel catastrophe? ...Show more