$17.00
NZD
Category: Manga | Series: Warriors Manga
A graphic novel adventure from the world of Erin Hunter's #1 nationally bestselling Warriors series In the first book of the SkyClan and the Stranger manga arc, set after the events of Warriors Super Edition: SkyClan's Destiny, SkyClan faces new dangers--and welcomes a new Clanmate. Newleaf is coming , and Leafstar is proud to see SkyClan thriving under her leadership. The woods are brimming with prey, the warriors' den is full, and Leafstar is expecting kits of her own. But a stranger is lurking near SkyClan's territory, and Leafstar's newborn kits--and the rest of the young Clan--could be in serious danger. ...Show more
$23.00
NZD
Category: Manga | Series: Warriors Manga Series 2: Tigerstar & Sasha
Sasha has decided to forge a life outside of the Clans and away from Tigerstar's evil plots and plans. But life as a rogue is much harder than she expects, and Sasha soon starts to lose hope. Will she be forced to wander alone forever, scrapping for every meal and fighting with the cruel, territorial ca ts who dwell in the alleys of Twolegplace? ...Show more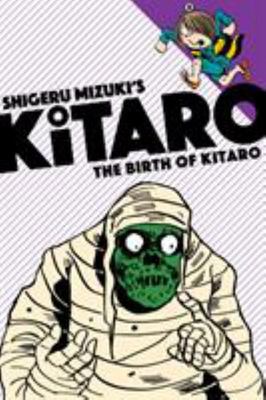 $22.00
NZD
Category: Manga | Series: Kitaro
The Birth Of Kitaro collects seven of Shigeru Mizuki's early, and beloved, Kitaro stories, making them available for the first time in English, in an all-new, format. These stories are from the golden era of the late 1960s, when Gegege no Kitaro truly hit its stride as an all-ages supernatural series. M izuki's Kitaro stories are both timelessly relevant and undeniably influential, inspiring a decades-long boom in stories about yokai, Japanese ghosts and monsters. Kitaro's Birthday reveals the origin story of the yokai boy Kitaro and his tiny eyeball father, Medama Oyaji. Neko Musume versus Nezumi Otoko is the first of Mizuki's stories to feature the popular recurring character Neko Musume, a little girl who transforms into a cat when she gets angry or hungry. Other stories in The Birth of Kitaro draw heavily from Japanese folklore, with Kitaro taking on legendary Japanese yokai like the Nopperabo and Makura Gaeshi, and fighting the monstrous recurring villain Gyuki. The Birth of Kitaro is the perfect introduction to award-winning author Shigeru Mizuki's most popular series, seminal comics that have won the hearts of Japanese children and adults for more than half a century. ...Show more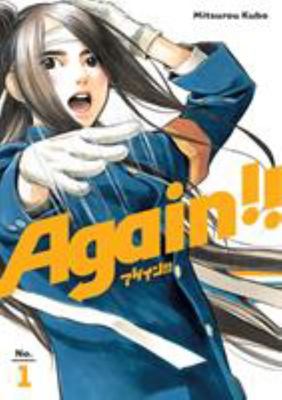 $26.00
NZD
Category: Manga | Series: Again!!
Kinichiro isn't even that bad. It's just that on the first day of high school, his narrow eyes made him look shifty, so people assumed he was trouble. Now it's graduation, and he's looking back on three years with no friends. He never even joined a club. But after a bloody collision and an accidental fa ll, he wakes up a high school freshman, with the chance to try it all over... Again!! ...Show more
$30.00
NZD
Category: Manga | Series: Warriors Manga
A full-color collection of three manga adventures from the world of Hunter's #1 bestselling Warriors series--never before available in color! This epic volume contains all three books in the Graystripe's Adventure manga trilogy: "The Lost Warrior, Warrior's Refuge," and Warrior's Return."x 7 7/16.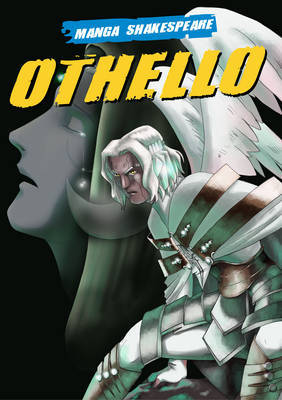 $23.00
NZD
Category: Manga | Series: Manga Shakespeare
Othello is considered to be one of Shakespeare's greatest tragedies. Beginning with an argument in a street in Venice, the grudges and passionate jealousies that fuel Othello's misfortunate plot are quickly revealed in this fantastical manga version of the classic story. Part of a series of graphic nove l adaptations of Shakespeare's best-known plays, this is a cutting-edge book that will intrigue and grip readers. Drawing inspiration from trend-setting Japan, this series is illustrated by leading UK manga artists. ...Show more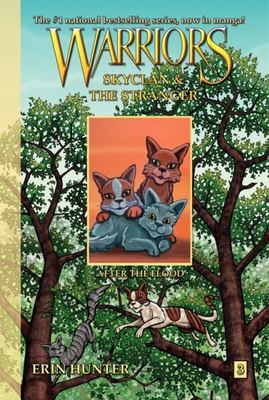 $15.00
NZD
Category: Manga | Series: Warriors Manga
A graphic novel adventure from the world of Erin Hunter's #1 nationally bestselling Warriors series In the third book of the SkyClan and the Stranger manga arc, set after the events of Warriors Super Edition: SkyClan's Destiny, SkyClan faces new dangers--and welcomes a new Clanmate. Leafstar is strug gling to keep SkyClan united in the wake of the flood that destroyed their camp, but her Clanmates are scared of what might happen next. Meanwhile, Sol continues to demand that Leafstar make him a warrior, but Leafstar isn't sure that Sol will ever be ready to embrace the warrior code. As SkyClan faces another devastating challenge, Leafstar must figure out what is best for her Clan--once and for all. ...Show more
$18.00
NZD
Category: Manga | Series: Dragon Ball Z
Son Goku is the greatest hero on Earth. Five years after defeating the demon king Piccolo, he's grown up and had a family--he's married, and he has a child, Son Gohan. But what is the real reason for Goku's incredible strength? A visitor from outer space arrives bearing terrible news--Goku is an alien, and the visitor, Raditz, is Goku's brother! When Raditz turns out to be a ruthless killer, Goku must fight his incredibly strong brother to save his family and the entire human race. A surprising alliance may be Earth's last hope: Goku will team up with his old enemy Piccolo...archenemies united to save the world! ...Show more
$18.00
NZD
Category: Manga | Series: Promised Neverland
The children of the Grace Field House orphanage have their happy lives upended when they find out they're being raised to be fed to demons. Can they escape their fate before it's too late? Life at Grace Field House has been good for Emma and her fellow orphans. While the daily studying and exams they h ave to take are tough, their loving caretaker provides them with delicious foods and plenty of playtime. But perhaps not everything is as it seems... Behind the facade of a happy orphanage, the children of Grace Field House are secretly being raised as food for demons Determined to save themselves and the other kids, Emma, Norman and Ray begin planning an escape. But their caretaker, "Mom," has brought in extra help to keep the orphans in line... ...Show more
$35.00
NZD
Category: Manga | Series: JoJo's Bizarre Adventure Part 2, 3 & 4
JoJo's Bizarre Adventure is a groundbreaking manga famous for its outlandish characters, wild humor and frenetic battles. A multigenerational tale of the heroic Joestar family and their never-ending battle against evil   JoJo and Caesar face their most powerful foe yet--the leader of the Pillar Men Ar med with the ability to create a weapon from any part of his body, he is more than a match for JoJo and his allies. And now that his brethren have fallen, he's got a score to settle. Prepare for a battle unlike any before ...Show more
$39.00
NZD
Something is rotten in Okinawa... The floating smell of death hangs over the island. What is it? A strange, legged fish appears on the scene... So begins Tadashi and Kaori's spiral into the horror and stench of the sea. Here is the creepiest masterpiece of horror manga ever from the creator of Uzumaki, Junji Ito. Hold your breath until all is revealed. ...Show more
$27.00
NZD
Category: Manga | Series: One Piece
As a child, Monkey D. Luffy dreamed of becoming King of the Pirates. But his life changed when he accidentally ate the Gum-Gum Fruit, an enchanted Devil Fruit that gave him the ability to stretch like rubber. Its only drawback? He'll never be able to swim again--a serious handicap for an aspiring sea do g Years later, Luffy sets off on his quest to find the "One Piece," said to be the greatest treasure in the world...   Luffy's epic clash with Baroque Works pirate captain Crocodile continues, while deposed princess Vivi and the rest of the Straw Hat crew race against time to save the ancient kingdom of Alabasta. Just when it seems smooth sailing is ahead, Luffy and crew discover an interloper among their ranks Who is this former Baroque Works member, and what does she want from the Straw Hats?   Reads R to L (Japanese Style) for teen audiences. ...Show more