$16.00
NZD
Category: NZ Board & Cloth Books
A brilliant and fun counting book from the creator of the bestselling Hairy Maclary, now available in durable board book format! In the Manglemunching Forest there's a Nickle Nackle tree, Growing Nickle Nackle berries that are red as red can be. And that's not all that's nestling on the twisty branches of this laden tree. Count up some fabulous Lynley Dodd creations, such as one Ballyhoo bird, kicking up a din and two squawking Scritchet birds with legs so twiggy thin, to nine friendly Natter birds, building nice new nests to ten fussy Fissick birds in yellow feathered vests. A wonderfully funny counting book to read aloud with babies and young children. Age 0+ ...Show more
Mihi
by Gavin Bishop
$18.00
NZD
Category: NZ Board & Cloth Books
Board book. This beautiful baby book introduces ideas of me and my place in the world in the shape of a simple mihi or pepeha. Mihi / mihimihi / pepeha: introducing yourself and making connections to other people and places. Mihi is a simple book to share with babies and talk about their whānau and pl ace in the world. Repeating colours and shapes show the connections between waka, mountain, iwi through to mama, papa and the baby reader. This book is an introduction for children of any age to their own pepeha—and to the idea of a pepeha. ...Show more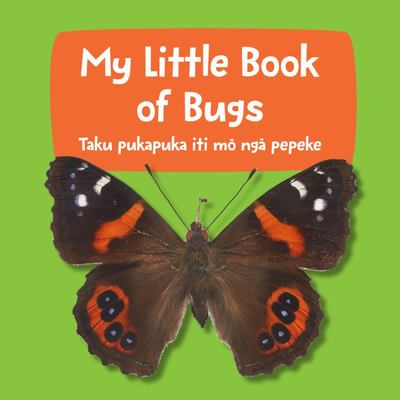 $20.00
NZD
Category: NZ Board & Cloth Books
A beautiful board book for New Zealand babies and their Whanau, featuring amazing photos of bugs in the Te Papa collection. In both English and te reo Maori, it is a perfect gift for any baby and will be well treasured.
$20.00
NZD
Category: NZ Board & Cloth Books
A shaped board book about Lynley Dodd's most delightful canine character that's perfectly pitched for babies and toddlers. Hairy Maclary is a rascally dog,he's a playful dogand a hungry dog. Wherever Hairy Maclary goes, trouble is never far away! Find out all about the raggedy rascal in this delightfu l introduction to the bestselling Hairy Maclary and Friends. TM series by Lynley Dodd. ...Show more
$19.00
NZD
Category: NZ Picture Books
A te reo Maori board book edition of this core Gecko Press backlist title, "Who's Driving?" A new play on the fable of the tortoise and the hare. This is a picture book for drivers of all ages. "Simply told, with a minimum of fuss, Who's Driving? is a good example of less is more... For best results, tackle at full throttle." The Age (Australia) "A joyous ride for any pre-schooler in love with the fast and the furious." Dominion Post (NZ) ...Show more
$13.00
NZD
Category: NZ Board & Cloth Books
A boisterous bilingual board book that introduces littlies to colours with the help of Hairy Maclary and his friends! A gorgeous board book with pictures of Hairy Maclary, Scarface Claw and other favourite characters created by Lynley Dodd to teach children their colours in Maori and English. This spec ial little volume is perfect for the young learner and helps to incorporate te reo Maori into everyday life. Perfect for children ages 3 months to 3 years. ...Show more
$22.00
NZD
Category: NZ Board & Cloth Books
A redesigned edition which includes the original loved artwork. This is the story of two little men who refuse to share, time and time again. A charming classic now a board book, which uses rhyme and rhythm, from an internationally award-winning Pamela Allen.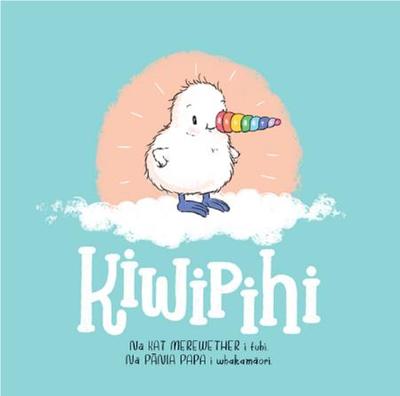 $20.00
NZD
Category: Te Reo Maori Language
Te reo translation of the bestselling title "Kiwicorn" Who is whimsical, witty and wonderfully weird? Kiwicorn! A ridiculously cute and funny story about being unique. Gorgeous illustrations and writing, help children to understand their emotions and to open a light-hearted dialogue about diversity. T he Kiwicorn story can help parents and teachers to convey the important message that we're all different from each other, and being different is awesome! ...Show more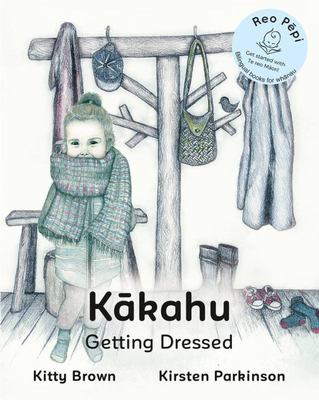 $18.00
NZD
Category: Te Reo Maori Language | Series: Reo Pepi
Kakahu teaches one of the most useful and practical instructions for young whanau members to know, getting dressed. Learn how to dress for Te Reo Maori success.

$23.00
NZD
Category: NZ Board & Cloth Books
This first book of feelings introduces five basic emotions and helps young children to identify and label each emotion by observing facial expressions, body language, and how it may sound. This sturdy, colourful lift-the-flap book has been designed especially as a first exploration of feelings for todd lers and their grown-ups. Features a simple story format, which helps children to identify and name primary feelings, and to recognise the feelings happening inside themselves. Includes a flap on each spread, which creates a playful element, prompting learning and interaction. Supports further conversations between child and grown-up by using prompt questions throughout. Ages 3+ ...Show more
$18.00
NZD
Category: Te Reo Maori Language | Series: Reo Pepi
Count the toys in Te Reo Maori and English with your tamariki. Beautiful and funny illustrations paired with straightforward phrases will have you counting with both languages in no time.
$16.00
NZD
Category: NZ Board & Cloth Books | Series: Hairy Maclary Board
The mighty, magnificent Scarface Claw is the toughest tomcat in town. There's nothing that frightens him - or is there? A brilliantly funny story from the bestselling author of the Hairy Maclarystories.