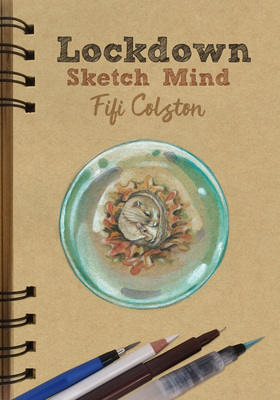 $25.00
NZD
Category: NZ Non Fiction
An illustrated diary of the Covid-19 lockdown thoughts and observations of award-winning Wellington author and illustrator Fifi Colston. Drawing and writing have always been Fifi Colston's go-to places in good times and bad. With New Zealand in strict lockdown due to the Covid-19 pandemic, her work as a freelance artist – illustrating books, facilitating workshops and teaching art to school students – was put on hold indefinitely. Unable to make a living bringing other people's words to life through her art, Fifi turned to her trusty sketchbook to tell her own story, day by day as the weeks unfolded. Posted online, her identifiable visual style and humorous captions drew a responsive audience trying to make sense of the uncertainty of a unique situation they had to rapidly accustom themselves to. In recognition of this, Fifi has left blank spaces in Lockdown Sketch Mind so readers can add their own experiences. ...Show more
$25.00
NZD
Category: Activity & Puzzle Books
You'll have lots of creative fun with this book full of puzzles, quizzes and activities that explore Aotearoa New Zealand and its people. Based on Gavin Bishop's bestselling Aotearoa- The New Zealand Story and Wildlife of Aotearoa, this activity book is a place for you to tell your own story in words an d pictures.You'll- learn to introduce yourself in Maori- solve puzzles and crack codes- play games- invent a superhero- draw your future home- make maps- curate your heroes in a wall of fame- design a flag- create a menuand much more!Packed with quizzes, mazes, colouring pages and activities designed to stimulate bright minds, this is the ideal activity book for creative children aged 5-12. ...Show more
Dot
by Kieran E. Scott
$26.00
NZD
Category: NZ Non Fiction
Are you feeling a little bit (or a lottle bit) anxious?Meet DOT, who's here to help. In this beautiful little hand-drawn book, DOT offers a practical way to comfort and calm anyone anxious, stressed or overwhelmed. For anyone (big or small) who wants to take a moment and some nice, deep breaths.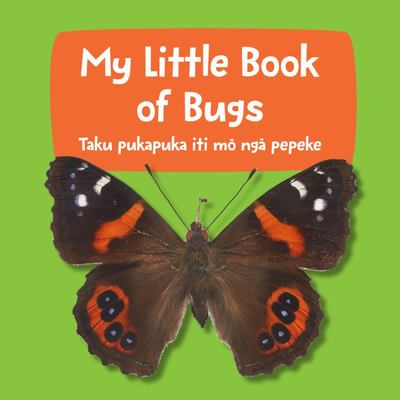 $20.00
NZD
Category: NZ Board & Cloth Books
A beautiful board book for New Zealand babies and their Whanau, featuring amazing photos of bugs in the Te Papa collection. In both English and te reo Maori, it is a perfect gift for any baby and will be well treasured.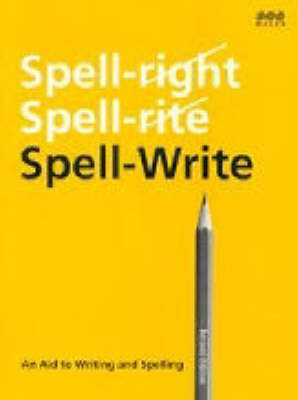 $10.00
NZD
Category: Educational Books
This revised edition replaces the original edition published in 1983. The revision is based on research designed by the author of the original edition. Contains an alphabetical list of words, a list of 290 essential words most often used, a list of groups of words, and commonly misspelt words.
$35.00
NZD
Category: NZ Non Fiction
The incredible story of Tupaia, Tahitian priest navigator, who sailed on board the Endeavour with Captain Cook on his first voyage to Aotearoa. Follow Tupaia as he grows up in Ra'iatea, becoming a high-ranking 'arioi and master navigator. Join him as he meets up with Cook in Tahiti and sails as part of the crew on the Endeavour across the Pacific to Aotearoa. Witness the encounters between tangata whenua and the crew as the ship sails around the coast, and discover the important role Tupaia plays as translator and cultural interpreter. Written in dramatic prose and verse by Courtney Sina Meredith and stunningly illustrated in graphic style by Mat Tait, this is an essential book for all New Zealanders. ...Show more
$34.00
NZD
Category: NZ Non Fiction
A memoir from award-winning writer and inspirational speaker Tim Tipene. Tim founded the Warrior Kids programme 22 years ago. His courses now empower families and children. Himself the product of rape, Tim spent a miserable childhood in which he was abused by both his birth and foster families. This me moir is a recollection of his life raised in violence, and follows on from a junior collection published last year, Mrs Battleship. It is a tribute especially to the few teachers who acted at different times to protect him, as well as his discovery that not everyone endured what he did. This is funny, sad, poignant and telling. Tim has found jewels of wisdom and love in a world that had no place for him. ...Show more
$35.00
NZD
Category: NZ Non Fiction
A must-have natural science activity book for young New Zealanders and their families.From experiments and observation to conservation and mindfulness, this appealing, activity-packed book stimulates curious minds and encourages children to relate to the natural world around them. Written by an expert m useum educator, its beautifully illustrated pages develop budding research skills, awareness of the environment, and understanding of the natural world. All sorts of learning styles are recognised here, with each activity being open to children who like to draw and those who like to write. The book's journal-like format and activities that range across the seasons make it a long-term and much treasured companion. Maori concepts and the themes present in Te Papa's award-winning Te Taiao | Nature natural history galleries are an integral part of the content. ...Show more
$35.00
NZD
Category: Biography & Autobiography
Bill Sutch and Shirley Smith were two of New Zealand's most significant twentieth-century figures: Sutch as an economist, influential civil servant, and inspirational proponent of innovation in the fields of social and economic development, and Smith as glass-ceiling breaker in the formerly male-dominat ed world of the law. Keith Ovenden's wise, urbane memoir begins with the early years of his marriage to Sutch and Smith's only child, Helen Sutch, and carries through Sutch's trial on charges under the Official Secrets Act to Smith's death over 30 years later. It offers unprecedented insights into both the accusations against Sutch and Smith's remarkable legal practice and, behind both, some of the dramas of their domestic life. Deeply intelligent and beautifully crafted, Bill and Shirley: A Memoir is a unique and intimate study of two complex and fascinating New Zealanders. ...Show more
$40.00
NZD
Category: NZ Non Fiction
Over a thousand years ago, the wind, sea currents and stars brought people to the islands that became known as Aotearoa, the land of the long white cloud. Navigate your way through this sumptuously illustrated story of New Zealand. Explore the defining moments of our history, captured by celebrated chil dren's book creator Gavin Bishop, from the Big Bang right through to what might happen tomorrow. Discover Maori legends, layers of meaning and lesser-known facts. A truly special book, Aotearoa- The New Zealand Storydeserves a space on every bookshelf, to be taken off and pored over, thumbed and treasured, time and again. NZ Listener 50 Best Books for Kids 2017 The SaplingBest Books List 2017 ...Show more
$25.00
NZD
Category: NZ Picture Books | Series: David Hill's Kiwi Legends
The little plane has been flying across the sea for eight hours. Huge black clouds surround it. Rain pours in. Wind slams. The aircraft is tossed around like a leaf. The pilot stares into the darkness. How much fuel is left? Is she flying in the right direction? How long till she reaches land? In 1934, Jean Batten set a world record for the fastest flight from England to Australia. Just two years later, she made the first-ever solo flight from England to New Zealand. Jean's fearless determination and flying skills helped her survive storms and crashes, as she crossed great oceans and lonely deserts in her tiny plane. This gripping true story with its dazzling illustrations is the third from the award-winning creators of the picture books First to the Top and Speed King. NZ Listener 50 Best Books for Kids ...Show more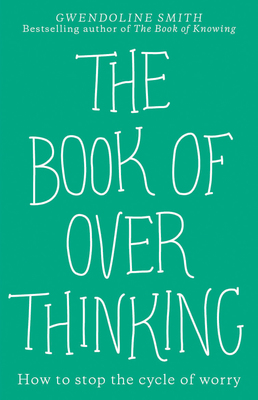 $25.00
NZD
Category: Social Issues
Overthinking is also known as worrying or ruminating and it's a form of anxiety that many people suffer from. Psychologist and bestselling author Gwendoline Smith explains in clear and simple language the concepts of positive and negative overthinking, the truth about worry and how to deal with the 'tho ught viruses' that are holding you back. She helps you understand what's going on in your head, using humour, lots of examples and anecdotes, and she offers powerful strategies for addressing your issues. Based on cognitive behavioural theory, this book will help you in all the key areas of your life: from your personal life to relationships and work. ...Show more