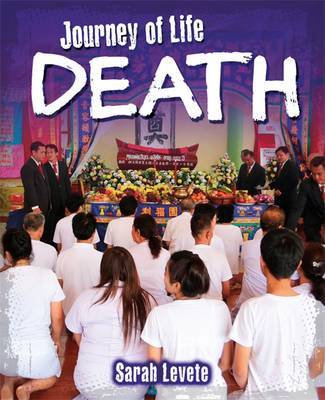 $20.00
NZD
Category: Religion & Philosophy | Series: Journey of Life
This book looks at how death is marked in many different ways by different religions and secular cultures. It looks at the ceremonies of Sikhs and Hindus who cremate the bodies of the deceased, and the Christians and Jewish burials. Find out why Muslims are buried facing Makkah, their holy city, and why some Buddhists are given a sky burial in which their body is left exposed to the elements. The Journey of Life series looks at the rites of birth, coming of age, marriage and death, and how religions and cultures celebrate them. It raises topical issues surrounding these stages and how they are marked by different religions. ...Show more
$33.00
NZD
Category: Religion & Philosophy
What is justice? What is freedom? What is bias? ... And who gets to have big ideas?  Studies show that children ask caregivers 300 questions a day during meals, trips to the market, and before bedtime. This book teaches children to think critically and discuss ideas in a world that needs bright young t hinkers. Jamia Wilson expertly explores the difficult questions kids may ask by relating them to real-life examples and introducing a diverse range of thinkers and luminaries. Drawing on influences from ancient Greeks right up to modern-day American writers, the idea of philosophy - and who gets to have big ideas - is reimagined.  Choose a question or page to explore and discuss at a time. Relate to the real-life experiences, explore big ideas from a range of thinkers, and decide where you stand on the issue at hand. For example, try to recall your earliest memory. Can you remember a lot or a little? Do memories make us who we are? Or do we pick and choose them to suit who we are? This is a multi-layered book to be explored again and again.  Extra info in the book includes a manifesto for talking about difficult topics and managing disagreements, a glossary of terms, a timeline of key thinkers, and an index of themes.  Chapters are organised into five sections: Identity, Life, Truth, Culture, and Creativity. Questions include: Who am I?  What is race? What is gender? What happens when we die? What is right and wrong? What is bias? What is freedom? What is justice? What is memory? A mind-expanding book to challenge young thinkers, which reimagines philosophy for ages 9 and up.    ...Show more
$48.00
NZD
Category: Religion & Philosophy
The perfect book for young readers looking to explore some of life's biggest questions. Thousands of years ago, ancient philosophers asked some important questions: "What is real?", "What is everything made of?", "Why does evil exist?", and "What can I know?" These questions have gone on to spark passio nate debates about our existence and how we understand the world around us. In this engaging and accessible introduction to philosophy, readers aged 11+ will be introduced to a variety of philosophical ideas through the teachings of Plato, Confucius, Simone de Beauvoir, and many more. Vibrant, reader-friendly illustrations bring the history of ideas and thinking to life, and provide topics for reflection and debate. With biographies of the most influential philosophers from around the world, young readers will explore the questions that have been fundamental to the development of scientific study, logical thinking, religious beliefs, freedom in society, and much more. Thought experiments peppered throughout will help to connect readers with the theories presented so they can apply them to their own lives. ...Show more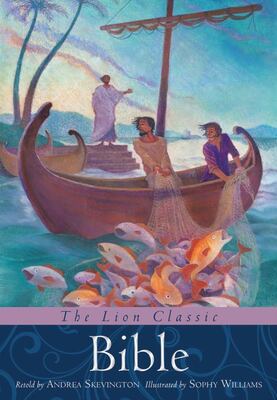 $30.00
NZD
Category: Religion & Philosophy
The great narrative of the Bible is here retold in 12 evocative chapters, within which all the great characters, stories and events appear. The scholarly text retains all the classic resonances of a Bible translation whilst being compellingly readable for today's audience. The text is punctuated with fu ll page pictures, drawn in richly coloured pastel with astonishing depth and detail, bringing the most memorable episodes to life, along with motifs throughout, giving warmth and colour to every page. Presented in a quality hardback, this will make an appealing and lasting gift. ...Show more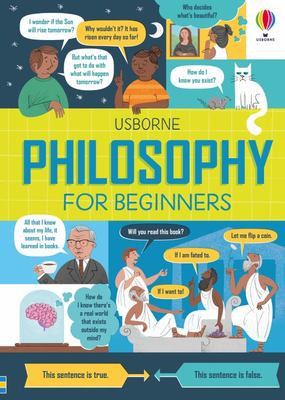 $23.00
NZD
Category: Religion & Philosophy
Philosophy is a way of thinking about just about anything. It asks big questions from nature of reality to what beauty is. Using lively examples and thought experiments, this book provides an accessible introduction to a wide range of philosophical questions and invites the reader think about things in ways they may not have done before. Cartoons, comic strips and diagrams offer simple explanations of big ideas. Suitable for adults and children alike - a brilliant resource for anyone looking to learn about philosophy. Explores big questions in philosophy including the nature of morality, do we have free will, whether knowledge is really possible and how we can justify government. ...Show more
$23.00
NZD
Category: Religion & Philosophy
This illustrated children's Bible has carefully written text which is suitable for reading aloud to young children or for older children to read by themselves.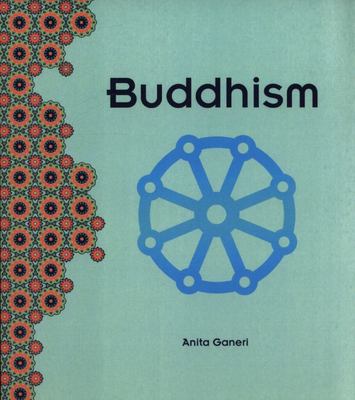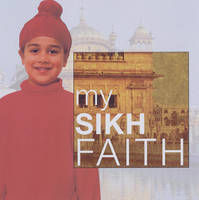 $17.00
NZD
Category: Religion & Philosophy | Series: My Faith
"My Sikh Faith" is one of 6 titles that introduce the young reader to the basic beliefs and rituals of the 6 main world religions. The author and photographer have followed the life of a young boy as he practises his faith with his family. Sensitive questions about the religion are posed by other childr en, allowing for accurate and clear responses. As with all "Rainbow" titles, special care has been taken to include all of the conventions of real non-fiction titles including a contents page and glossary. A clever dual text technique combines running text with speech bubbles drawing in both the less confident and the confident reader. ...Show more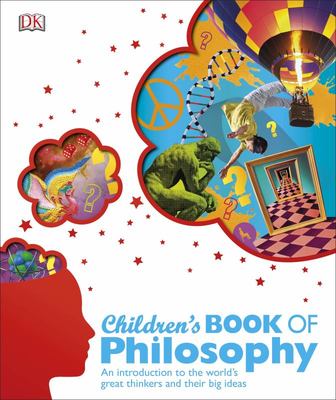 $37.00
NZD
Category: Religion & Philosophy | Series: Children's...
From Socrates and Aristotle to Kant and Confucius, meet the thinkers and theories which shaped our world. Find answers to life's big questions such as 'Who am I?' or 'Should I ever tell a lie?' and what philosophy is. How do you know whether you're awake or dreaming? Is the world real? Why do we need ru les? Complex topics are explored in The Children's Book of Philosophy, inspiring you to think about the philosophical theories and concepts for yourself with both conflicting and complimentary viewpoints to encourage you to be part of the next generation of thinkers. Meet the key philosophers throughout history and across the world that changed the way we live today. ...Show more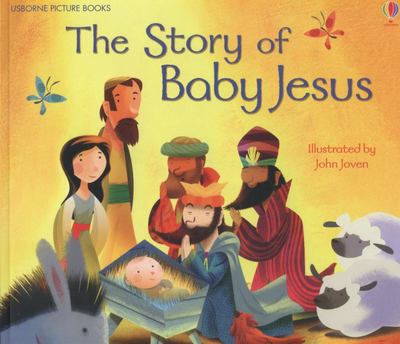 $20.00
NZD
Category: Religion & Philosophy
Follow Mary and Joseph as they travel to Bethlehem in this retelling of the Christmas story.
Items per page:
1 - 11 of 11