$17.00
NZD
Category: General Graphic Books | Series: The Baby-Sitters Club Graphic
When The Baby-sitters Club gets into a huge fight, Mary Anne is left to her own devices. She has to eat by herself in the school cafeteria, figure out how to make new friends, and deal with her overprotective father. But the worst happens when she finds herself in a baby-sitting emergency and can't turn to her friends for help. Will Mary Anne solve her problems "and" save The Baby-sitters Club from falling apart? Raina Telgemeier, using the signature style featured in her acclaimed graphic novels "Smile" and "Sisters," perfectly captures all the drama and humor of the original novel! ...Show more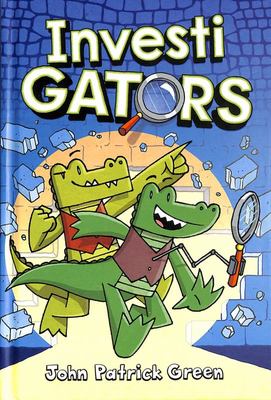 $20.00
NZD
Category: General Graphic Books | Series: Investigators!
They're Alligators - and Investigators! InvestiGators written and illustrated by John Patrick Green is the full colour, laugh-out-loud series perfect for emerging readers and fans of Dav Pilkey's Dog Man. Mango and Brash are the InvestiGators: sewer-loving agents of S.U.I.T. and scourge of supervillain s everywhere! With their Very Exciting Spy Technology and their tried-and-true, toilet-based travel techniques, the InvestiGators are undercover and on the case! And on their first mission together, they have not one but two mysteries to solve! Can Mango and Brash uncover the clues, crack their cases, and corral the crooks? Or will the criminals wriggle out of their grasp? ...Show more
$19.00
NZD
Category: General Graphic Books
Meet our superheroes: - Binky, aka The Monotreme! - Worried Norman, once bitten by a radioactive croissant and now Pastry Person! - Letitia, an occasionally bossy science-wombat and genius inventor!   Together, they are the EnviroTeens and they are about to get very, very angry. Singleuse Plastic Brend an may have an evil plan to destroy all the world's turtles with his dastardly tur-tele-pooter but, believe it or not, there is something even more sinister than an angry plastic bag on a garbage island in the middle of the ocean ... Climate change! Oh no! The EnviroTeens will do anything to stop this impending disaster: scale slippery volcanoes, scurry through forests full of poisonous armpit monsters, even meet Senator Ian, the Climate Denialist Potato. But can three teenagers and a chicken save the whole world? Why not, nobody else is! Maybe they are in with a chance? I can't look, it's too exciting! A hilarious graphic novel about a group of teens who are determined to clean the planet and clear the air. A proportion of the publisher's profits will be donated to School Strike 4 Climate Australia. ...Show more
$29.00
NZD
Category: Manga | Series: Fangirl: the Manga
The manga adaptation of the beloved novel by #1 Bestselling author Rainbow Rowell   "A deliciously warm-hearted nerd power ballad destined for greatness." -- New York Journal of Books   Cath is a Simon Snow fan. Okay, everybody is a Simon Snow fan, but for Cath, being a fan is her life. Cath's sister has mostly grown away from fandom, but Cath just can't let go. Now that they're in college, Cath must decide if she's ready to start living her own life. But does she even want to if it means leaving Simon Snow behind?  Cath doesn't need friends IRL. She has her twin sister, Wren, and she's a popular fanfic writer in the Simon Snow community with thousands of fans online. But now that she's in college, Cath is completely outside of her comfort zone. There are suddenly all these new people in her life. She's got a surly roommate with a charming boyfriend, a writing professor who thinks fanfiction is the end of the civilized world, a handsome new writing partner ... And she's barely heard from Wren all semester ...Show more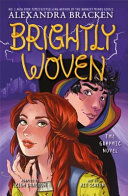 $25.00
NZD
Category: General Graphic Books
From the No.1 New York Times bestselling author of THE DARKEST MINDS comes an extraordinary graphic novel about magic, friendship and discovering your power. Extraordinary things don't happen to fourteen-year-old Sydelle Mirabil, a talented weaver who dreams about life outside of her tiny village. But t hat all changes when a mysterious young wizard named Wayland North appears and asks for Sydelle's help. He's got a shocking secret that could stop a war between kingdoms ... if he can reach the capital with the news in time. As Sydelle and Wayland race against the clock to deliver their message, they must contend with wild weather and a dark wizard who will do anything to stop them. But the sudden earthquakes and freak snowstorms may not be a coincidence. And as Sydelle discovers more about North's past and her own strange abilities, she realises that the fate of the kingdom may rest in her fingertips. ...Show more
$17.00
NZD
Category: General Graphic Books | Series: The Odds
They're invaders from another world. Your imagination. Kip is a quiet kid in a loud city. She's easy to miss and that's the way she likes it.Then, one day, Kip's quiet life is suddenly interrupted. Ten of her favourite characters have stepped out of their worlds and into hers.But what happens when a dra gon-hunting rabbit leaves his comic strip? When an old man leaves his picture book? When a ninja leaves her TV show, a race-car driver leaves their video game, and a dinosaur turns up from Kip's nightmares? From million-copy bestseller Matt Stanton comes the start of a hilarious and heart-filled graphic novel series about identity, imagination and discovering who you are.Meet The Odds ... because fitting in is overrated. ...Show more
$19.00
NZD
Category: Junior Fiction | Series: Dog Man
Embargoed December 24, 2018 Is Dog Man bad to the bone? The heroic hound is sent to the pound for a crime he didn't commit While his pals work to prove his innocence, Dog Man struggles to find his place among dogs and people. Being a part of both worlds, will he ever fully fit in with one?
$30.00
NZD
Category: General Graphic Books | Series: Percy Jackson Graphic Novel | Reading Level: 11-13
The gods of Olympus are alive in the 21st Century. They still fall in love with mortals and have children who might become great heroes, but most of these children meet horrible fates at the hands of monsters by the age of twelve. Only a few learn the truth of their identity and make it to Half Blood Hi ll, a Long Island summer camp dedicated to training young demigods. Such is the revelation that launches young Percy Jackson on a quest to help his real father, Poseidon, avert a war among the gods. With the help of Grover the satyr and Annabeth the daughter of Athena, Percy must journey across the United States to catch a thief who has stolen the original weapon of mass destruction - Zeus' master bolt. Along the way, they face a host of mythological enemies determined to stop them. Most of all, Percy must come to terms with a father he has never known, and an Oracle that has warned him of betrayal by a friend. Follow the author on his blog ...Show more
$19.00
NZD
Category: General Graphic Books | Series: Smile | Reading Level: From 8 To 12
Raina Telgemeier's #1 New York Times bestselling, Eisner Award-winning companion to Smile Raina can't wait to be a big sister. But once Amara is born, things aren't quite how she expected them to be. Amara is cute, but she's also a cranky, grouchy baby, and mostly prefers to play by herself. Their relat ionship doesn't improve much over the years, but when a baby brother enters the picture and later, something doesn't seem right between their parents, they realize they must figure out how to get along. They are sisters, after all. Raina uses her signature humor and charm in both present-day narrative and perfectly placed flashbacks to tell the story of her relationship with her sister, which unfolds during the course of a road trip from their home in San Francisco to a family reunion in Colorado. ...Show more
$19.00
NZD
Category: Junior Fiction | Series: Dog Man
There's a new bunch of baddies in town, and they have something sinister in store for Petey the Cat. Once again, Dog Man is called into action–but this time he isn't alone. With a cute kitten and a remarkable robot by his side, the Supa Buddies must join forces with the most unlikely of heroes to save t he day. But will that villain Petey avoid vengeance and finally venture toward virtue? ...Show more
$17.00
NZD
Category: General Graphic Books | Series: The Baby-Sitters Club Graphic
This graphic novel adapted by Raina Telgemeier, the #1 "New York Times" bestselling, multiple Eisner Award-winning author of "Smile," is now available in full color! Claudia and her sister, Janine, may as well be from two different planets. Claudia, who pays more attention to her artwork and The Baby-si tters Club than her homework, feels like she can't compete with her perfect sister. Janine studies nonstop, gets straight As, and even takes college-level courses! But when something unexpected happens to the most beloved person in their family, will the sisters be able to put aside their differences? Raina Telgemeier, using the signature style featured in her acclaimed graphic novels "Smile" and "Sisters," perfectly captures all the drama and charm of the original novel! " ...Show more
$17.00
NZD
Category: General Graphic Books | Series: The Baby-Sitters Club Graphic
Kristy, Mary Anne, Claudia, and Stacey are best friends and founding members of The Baby-sitters Club. Whatever comes up -- cranky toddlers, huge dogs, scary neighbors, prank calls -- you can count on them to save the day. Baby-sitting isn't always easy, and neither is dealing with strict parents, new f amilies, fashion emergencies, and mysterious secrets. But no matter what, the BSC have what they need most: friendship.Raina Telgemeier, using the signature style featured in her acclaimed graphic novels Smile and Sisters, perfectly captures all the drama and humor of the original novel ...Show more