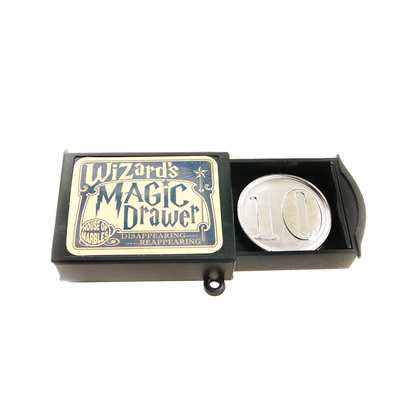 $4.50
NZD
Category: Novelty Items
A clever magic trick which can be used to wow anyone in the vicinity. Slide the drawer closer with a coin inside and open it to find the penny has disappeared. Measures approx: 5.5 x 4 x 1.5 cm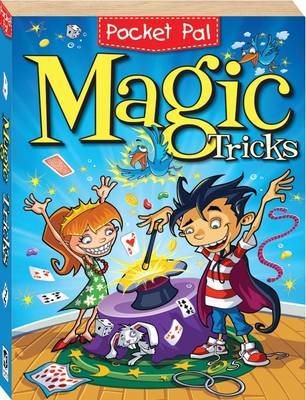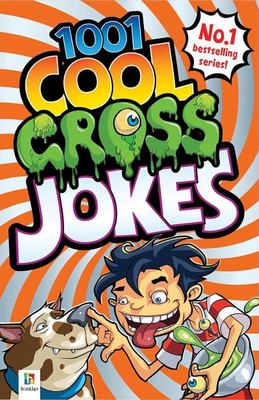 $12.00
NZD
Category: Joke Books, Magic Tricks & Pranks
Thousands of children have giggled, learned from and loved Glen Singleton's Cool series over the years. Now 1001 Cool Gross Jokes has been relaunched in a new-look, full-colour series for your amusement and edification.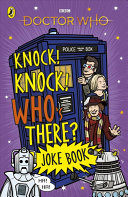 $16.00
NZD
Category: Joke Books, Magic Tricks & Pranks
-What do we want? -TIME TRAVEL! -When do we want it? -THAT'SIRRELEVANT! Packed with a dimensionally transcendent TARDIS-load amountof jokes, gags and riddles, this is the official Doctor Who joke book! Remember:it's funnie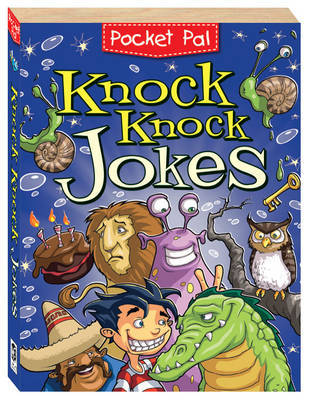 $9.00
NZD
Category: Joke Books, Magic Tricks & Pranks | Series: Pocket Pals
Hilarious, fascinating and entertaining collections that are perfectly pocket-sized for hours of take-anywhere fun! Each Pocket Pal title is jam-packed with 224 page of easy-to-read text, with comical full-colour illustrations throughout.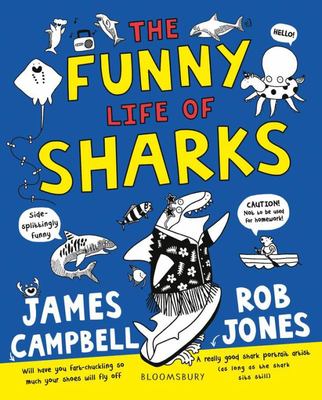 $17.00
NZD
Category: Sealife
Ever wondered why sharks have such a bad reputation? Are they dangerous, human-munching monsters? Or have we got it all wrong? In fact, only SIX people get attacked by sharks every year across the WHOLE WORLD. And how many sharks are eaten by humans every year? ONE HUNDRED MILLION! So maybe sharks are more afraid of us Take a deep dive into the ridiculously funny life of sharks (and some things that have nothing to do with sharks but are still splendidly funny) according to James Campbell, comedian extraordinaire. This face-achingly funny book will also teach you about great white sharks, tiger sharks and hammerhead sharks, just how incredibly old sharks are, and why sharks are SO important for the environment and how to look after them. So, whether you're seriously afraid of sharks or love them so much you want to invite a shark to your next birthday party, this HILARIOUS book is for you. Prepare to roll around the floor laughing with the snot-inducingly brilliant The Funny Life of Sharks, with face-achingly funny illustrations from Rob Jones. ...Show more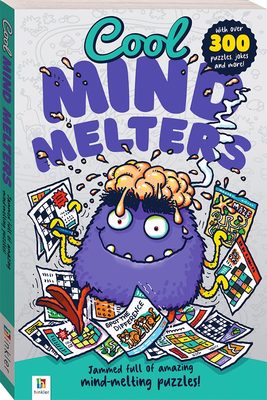 $12.00
NZD
Category: Horrible Histories & Facts
Looking for perplexing puzzles, gigantic giggles, freaky facts and more? The best-selling Cool series has gone puzzle-crazy!  This epic illustrated puzzle book not only contains all the hilarious jokes and tremendous tongue twisters you love, but a plethora of puzzles, too!  This jam-packed puzzle bo ok is filled with: • wicked word searches • splendiferous spot-the-difference • cunning cube counts • nifty number towers • kooky kakuro • silly sudoku • freaky fact or fiction • crazy calcudoku • wibbly-wobbly word ladders • crafty crosswords, and heaps more! Cool Mind Melters will bust your brain and tickle your ribs for hours of fun! ...Show more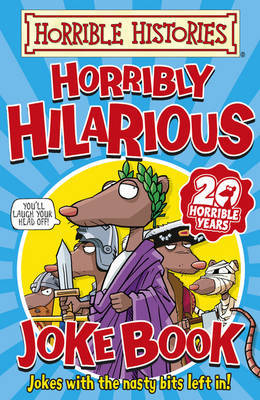 $8.00
NZD
Category: Joke Books, Magic Tricks & Pranks | Series: Horrible Histories | Reading Level: From 8
Horribly Hilarious Joke Book is full of hundreds of horribly hilarious historical jokes and illustrations in one laugh-out-loud book. A must-have book for any Horrible Histories fan, you'll literally laugh your head off at this comical collection of nasty bits.

$12.00
NZD
Category: Joke Books, Magic Tricks & Pranks
What do you call a unicorn with no horn? Completely pointless This wacky book is packed to bursting with over 150 hilarious, kid-friendly jokes about wizards, mermaids and magical creatures... not to mention zany zoos, funny fairy tales, and enchanted unicorn poop The cheeky, irreverent tone, and chu cklesome full-color illustrations will have you laughing your socks off. Ideal for children aged 6+. ...Show more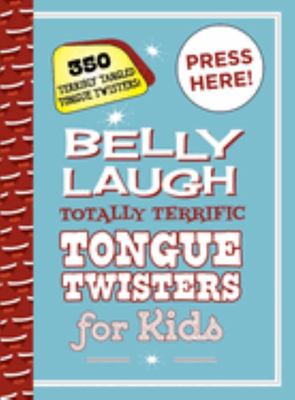 $19.00
NZD
Category: Joke Books, Magic Tricks & Pranks | Series: Belly Laughs
One-one was a racehorse. Two-two was one too. One-one won one race. Two-two won one too.   How much wood would a groundhog chuck if a groundhog could chuck wood?   The instinct of an extinct insect stinks   Belly Laugh Totally Terrific Tongue Twisters for Kids is full of hilarious tongue-twisting fun From snappy one-liners to hilarious stories and jokes, this collection is complemented by sidesplitting line drawings and an uproarious tongue-tied babbling sound-effect button. Perfect for rainy spring days, long car rides to visit relatives, and get-togethers with friends, this book is sure to bring silly laughter and comical wordplay fun into your home. ...Show more
$10.00
NZD
Category: Joke Books, Magic Tricks & Pranks | Series: Jokiest Joking Joke
Knock-Knock.Who's there?Aida.Aida who?Aida lot of sweets, and now I have a tummy ache. The successful Jokiest Joking Joke Book series just got shrunk Find the cleverest, most hysterical, most laugh-out-loud knock-knock jokes in The Mini Jokiest Knock-Knock Book All of the best jokes and goofy illustrat ions from the full-size book are packed into a fun, pocket-sized edition. Featuring hundreds of witty knock-knock jokes for kids, along with clever black-and-white illustrations, it's perfect for hours of fun and games. Mini in size, but giant in fun ...Show more
Items per page:
1 - 12 of 12