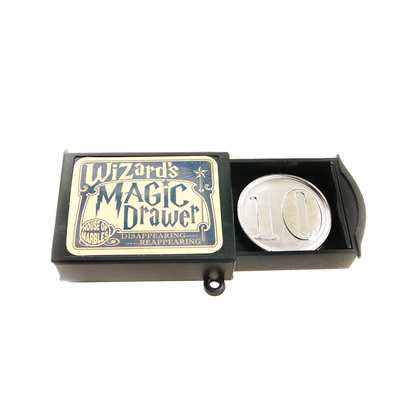 $4.50
NZD
Category: Novelty Items
A clever magic trick which can be used to wow anyone in the vicinity. Slide the drawer closer with a coin inside and open it to find the penny has disappeared. Measures approx: 5.5 x 4 x 1.5 cm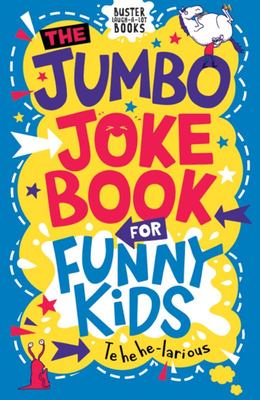 $17.00
NZD
Category: Joke Books, Magic Tricks & Pranks | Series: Buster Laugh-A-lot Books
A bumper treat packed with over 500 of the best side-splitting jokes for 6-8 year olds. Why did the music teacher carry a ladder around with him?To reach the high notes. Why did the biscuit cry?Because his father was a wafer so long. I'm giving away a parachute...... No strings attached. My dad got me a dictionary for my birthday...... I still couldn't find the words to thank him. Packed with gigglesome gags, witty one-liners and classic knock knocks to use on friends and family, this book is guaranteed to have readers and listeners in fits of laughter. Each joke is accompanied by lively and humorous illustrations, taking the reader's entertainment to the next level. Easy to read and full of endless fun, this is the perfect companion for young jokesters aged 6-8. ...Show more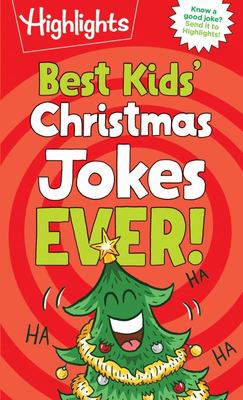 $14.00
NZD
Category: Joke Books, Magic Tricks & Pranks
Perfect as a Christmas stocking stuffer, this uproarious humor collection features over 500 sidesplitting jokes--with lots of hilarious black-and-white cartoons to round out the fun. With jokes about Santa, reindeer, Christmas carols, and more, kids will amuse themselves--and their friends and family--w ith this jolly joke book. ...Show more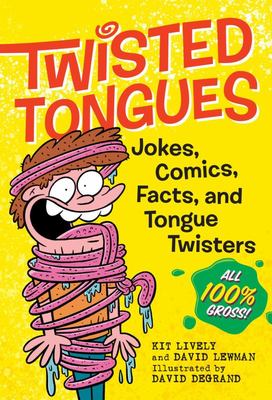 $20.00
NZD
Category: Joke Books, Magic Tricks & Pranks
Say this ten times fast: Big bedbugs bite pet pugs' butts!   Featuring the funniest things in life--like barf, drool, mucus, pus, and gas--Twisted Tongues is an excellent collection of more than 150 tongue twisters, all sure to gross out your parents.   Use the Twist Level meters to gauge your skill and challenge others in mouth-mangling twister games. Then enjoy riddles told by two talking boogers!   There's loads to learn, too: Did you know that ancient Romans scraped off their skin's oil and sweat and sold it as medicine? Ewwwww.   ...Show more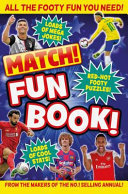 $13.00
NZD
Category: Activity & Puzzle Books | Series: Match!
If you love the Match Annual then you'll love Match Fun Book. Brought to you by MATCH the makers of the UK's #1 footy magazine Match Fun Book is an incredible bumper book of epic football stats, awesome puzzles and hilarious jokes that score every time Includes footy themed word searches, incredible t ransfer trackers, jaw-dropping stats, funny one-liners, quizzes, trivia, unbelievable records and loads more Discover more footy fun in this awesome series from MATCH Magazine, with MATCH Euro Diary, MATCH Football Stars, MATCH Joke Book, MATCH Build Your Own Club, MATCH Puzzle Book and MATCH England Football Heroes. ...Show more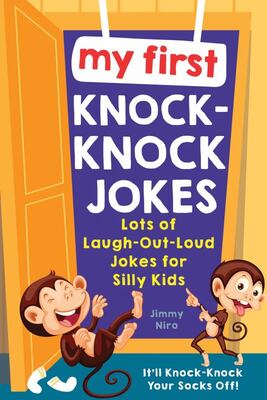 $17.00
NZD
Category: Joke Books, Magic Tricks & Pranks
The goofiest, silliest, funniest knock-knock book (and that's no joke) Get ready for a knock-knock knockout with this hilarious book of fun Filled with hundreds of the funniest, family-friendly, rib-tickling jokes and cool doodle illustrations, My First Knock-Knock Jokes is the first BIG collection of silly, easy-to-read knock-knock jokes for kids. Budding comedians and early learners will be rolling on the floor with endless hours of laughs, giggles and groans Orange you glad you found this book? Perfect for: The whole family - made for kids ages 6 to 10, but offers clean, nonstop fun for the entire family New and early readers - goofy, easy-to-read jokes help engage reluctant and beginner readers, helping them gain confidence and build reading comprehension and vocabulary Screen-free time - lots of laughs for road trips, vacations, sleepovers, game nights, school bus rides, and more Gifts - this awesome book makes a great gift for holiday stocking stuffers, birthdays, and more Bonus fun - learn how to write your own knock-knock jokes with space in the back of the book Knock, knock.Who's there?Hal.Hal who?Hal will you know if you don't let me in? Knock, knock.Who's there?Conrad.Conrad who?Conrad-ulations That was a good joke ...Show more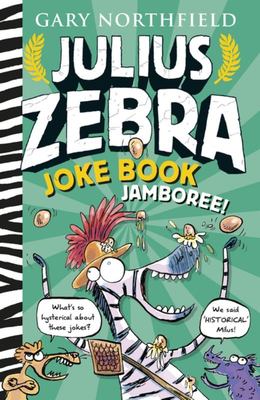 $15.00
NZD
Category: Joke Books, Magic Tricks & Pranks
Brimming with brazenly bonkers and clever jokes, this is the ideal handbook for kids with a budding comedic talent (and an essential guidebook for those without…). This new addition to the Julius Zebra collection features jokes from all Julius and his friends' adventures in Ancient Rome, Egypt, Britain and Greece. What's a crocodile's favourite card game? SNAP ...Show more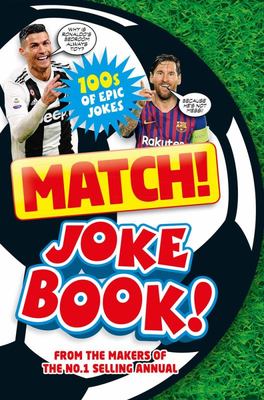 $15.00
NZD
Category: Joke Books, Magic Tricks & Pranks | Series: Match!
Match! Football Joke Book is filled with loads of hilarious, silly jokes about football that will keep you laughing for days!Why did the chicken run on to the pitch? Because the referee blew for a foul.When is a footballer like a baby? When he dribbles.With funny illustrations, young footie fanatics wil l be laughing through those all-important World Cup games, Premier League matches and European Cup finals - this football shaped book is the perfect gift for any footy fan! ...Show more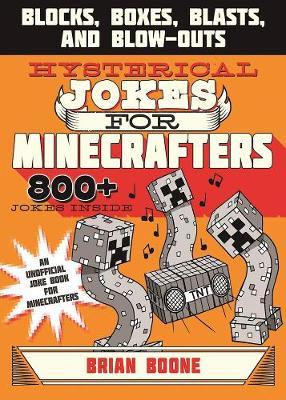 $17.00
NZD
Category: Joke Books, Magic Tricks & Pranks | Series: Jokes for Minecrafters
This adventure series is created especially for readers who love the fight of good vs. evil, magical academies like Hogwarts in the Harry Potter saga, and games like Minecraft, Terraria, and Pokemon GO. Hysterical Jokes for Minecrafters: Blocks, Boxes, Blasts, and Blow-outs is the third book in the Joke s for Minecrafters series, which includes more than 800 hysterical jokes. These clever puns and silly one-liners poke fun at everything Minecraft, from creepers and ghasts to golems and endermen. These side-splitters will have any Minecrafter rolling over with laughter! Inside you will find hysterical gut-busters such as: Q: How do Creepers listen to music? A: On a boombox. Q: How do you feel if you see a floating mob overhead? A: A-ghast! This joke book for kids ages 5 and up comes complete with silly illustrations to make these jokes even funnier. Whether you're at home or school, you can have all your friends and family in stitches over these hilarious Minecraft jokes! ...Show more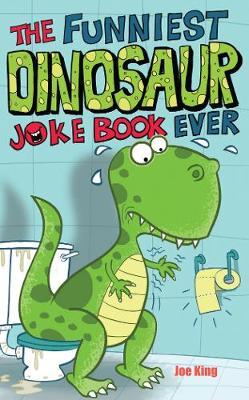 $13.00
NZD
Category: Joke Books, Magic Tricks & Pranks
What does a Triceratops sit on? Its Tricera-bottom What do you call a sleeping dinosaur? A dino-snore Why do dinosaur parties always go wrong? Because T. rex everything Kids will roar with laughter at these dynamite dinosaur jokes
$20.00
NZD
Category: Joke Books, Magic Tricks & Pranks
The fourth edition of the mother of all kids' joke books is no joke! It's smaller in size but still packed with every joke in the original book! Jokelopedia is an all-encompassing, gut-busting collection of more than 1,700 kid friendly jokes, tongue twisters, riddles, and puns. The perfect gift for the incurable jokesters, class clowns, comedians to be, and aspiring ventriloquists - not to mention the quieter kids who still love a good laugh - it features doctor jokes, robber jokes, teacher jokes, why did the chicken cross the road jokes, light bulb jokes, movie star jokes, gross-out jokes, vampire jokes, and elephant jokes. Plus, it has the classics, fresh variations on the classics, and jokes with nothing classic about them. And all jokes are organised into categories for easy reference. In addition there are joke-telling pointers and tips, funny facts and pop culture references, and two dozen spotlights on favourite TV shows, books, comics, and comic actors, including iCarly, Diary of a Wimpy Kid, Steve Carell, and Tina Fey. ...Show more