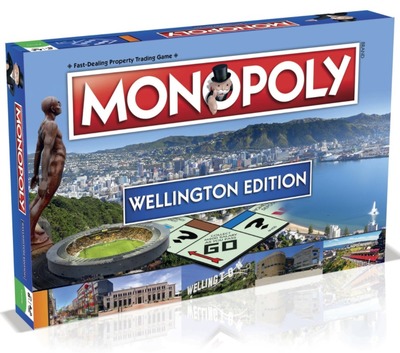 $40.00
NZD
Category: Board Games
Wellington's iconic sites and landmarks are immortalised in this edition of Wellington MONOPOLY and you can own them all! The spirit and shape of this customised edition will remain the same as the traditional game, but now you will be able to buy and own your favourite Wellington suburbs and landmarks! So locate your favourite Wellington hotspots and roll the dice to begin your property building empire in this new version of the classic MONOPOLY game! ...Show more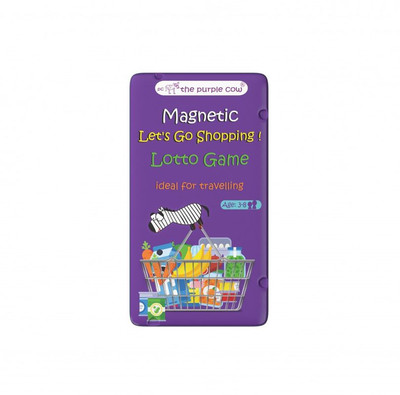 $13.00
NZD
Category: Board Games
Players: 2 players 20 groceries magnets, 14 coloured magnets Set-Up: place all groceries in the bank space facing down. Each player chooses a set of coloured magnets (orange or red). Each player selects 6 groceries from those printed on the board and places their coloured magnets on top of those groce ries on the board. Goal: to be the first to fill up the shopping basket with the products your selected. ...Show more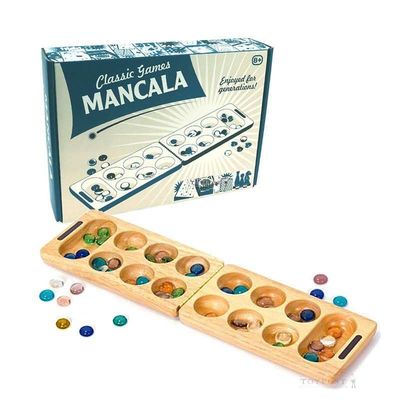 $32.00
NZD
Category: Board Games
An addictive and easy-to-learn game. The pretty coloured glass pebbles are moved between the 'pots' in the solid wood board, with the aim of collecting the most by the end of play. The board folds in half and seals shut using magnets, so the pebbles can be kept inside when the game is over.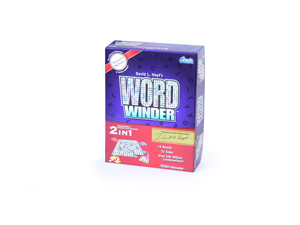 $20.00
NZD
Category: Board Games
A favorite of teachers and families alike, Word Winder is game of strategy and cunning, of offense and defense of outwitting your opponents and forming temporary alliances as you lay down and create winding lines of words. For 2 to 6 players 20 minutes of playtime
$60.00
NZD
Category: Board Games
Scrabble is a classic battle of wits and words where every word counts! Designed for 2 to 4 players, in Scrabble you must make the best word you can using any of your seven letter tiles drawn at random. Age 10 years and up Players 2 - 4 Contents: 1 x Playing board 4 x Letter racks 100 x Lett er tiles 1 x Cotton tile bag 1 x Instruction sheet ...Show more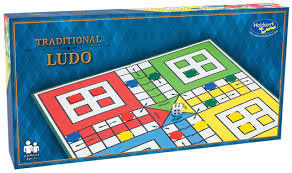 $20.00
NZD
Category: Board Games
With this high quality traditional boxed game of Ludo, players race their four tokens from start to finish according to the dice rolls Specifics: Players: 2 – 4 Play Time: 15 – 20min Suitable for ages 10 & up Made in New Zealand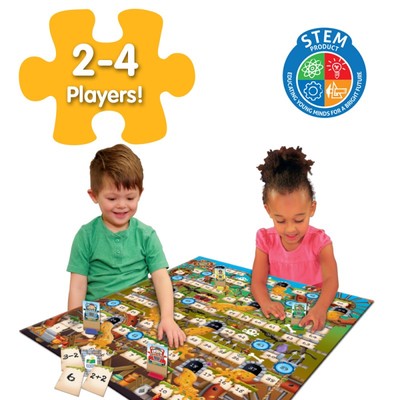 $34.00
NZD
Category: Board Games
123 Treasure Hunt is an adventurous way to reinforce counting and number recognition skills while having fun with family and friends! Choose your explorer and take turns drawing game cards and solving equations. Guide your truck through the underground maze by the number of spaces shown on the card. Hit ch a ride forward if you land on a chain wench – but watch out! – if you land on a mudslide you have to slide back! Be the first player to reach the treasure to win! Includes four character cards, 42 game cards, and game board that measures 19" X 22". For two to four players. Ages 3+ years. ...Show more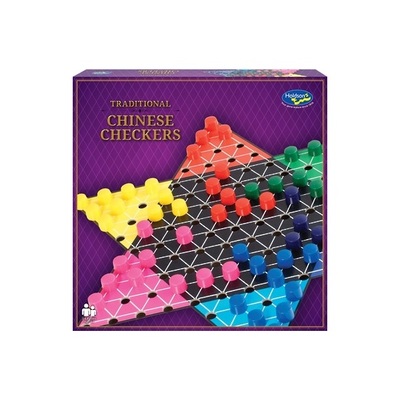 $22.00
NZD
Category: Board Games
Each player uses a different coloured set of ten markers and places them in adjacent holes in the extreme point of the corresponding coloured star. The idea of the game is to manipulate your markers across the board so they occupy the ten holes in the extreme point of the star opposite. The player wh o gets all of the markers across first wins.  Set includes: 1 Playing Board, 6 x sets of 10 different coloured markers Made In New Zealand. ...Show more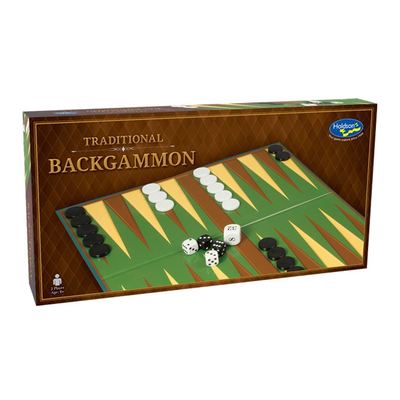 $30.00
NZD
Category: Board Games
Backgammon is one of the oldest known board games.  Its history can be traced back nearly 5,000 years!  It is a fast moving two player game of skill that involves a combination of strategy and luck.  Each player has 15 pieces (checkers) which move between 24 triangles (points) according to the roll of the dice.  The object of the game is to be the first to move all 15 checkers off the board.  For 2 players. Age 8+ years. Made in New Zealand by Holdson. ...Show more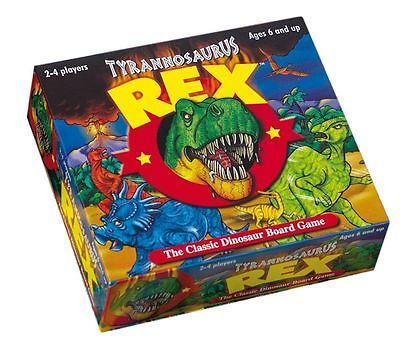 $26.00
NZD
Category: Board Games
Every player starts with 4 different dinosaurs. The aim is to race your pieces round the board from the desert to home. The classic dinosaur board game, where a bit of strategy and some luck are needed to avoid being munched. Contains: 17 different dinosaurs, a set of die and playboard. Age: 6+ years 2 – 4 Players Made in New Zealand ...Show more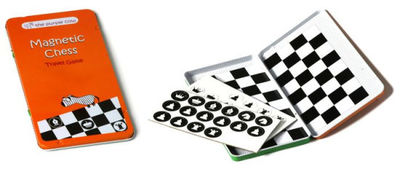 $12.00
NZD
Category: Board Games
Car friendly, magnetic chess for age 6-99!