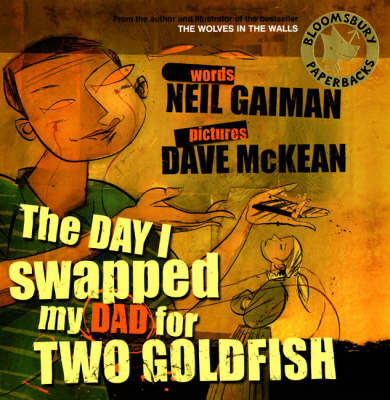 $20.00
NZD
Category: Picture Books with CD
Never swap your dad with friends, because you might not get him back. When a boy swaps his dad for two goldfish he does not really think through the consequences! After all, he is not the only person who can swap stuff. When the boy is told by his mother that he has to get his father back it is not so e asily done. It seems that the father has a pretty high value and he has been traded by one child to the next leaving a trail that the son has to follow. Where will it all end? Read on CD by Neil Gaiman. ...Show more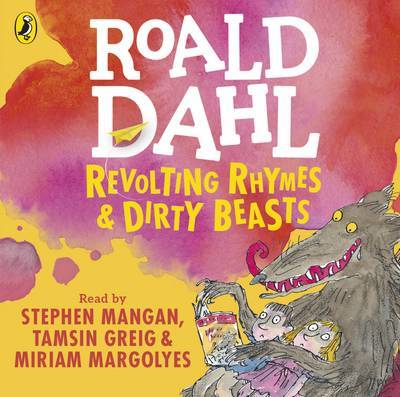 $35.00
NZD
Category: Junior CDs | Series: Roald Dahl Audio CD
Puffin Audiobooks presents two volumes of beastly poetry by Roald Dahl, complete and unabridged and raucously read by Miriam Margolyes, Stephen Mangan, and Tamsin Greig. The audiobook contains original music. In Revolting Rhymes, you can think again if you thought you knew the stories of some of the mos t popular fairy tales. Here are six of the best known retold, with more than a twist or two, by the master of the comic and the blood-curdling. In Dirty Beasts we meet a ghastly menagerie of wonderfully comic animals that can only have been invented by Roald Dahl. There is the toad that jumps to France - at his own peril; the pig who ponders the meaning of life; the anteater who gets the wrong end of the stick; and many more. Snigger, titter and laugh at their antics in this collection of irreverent and absurdly comic verse! Listen to other Roald Dahl audio books read by some very famous voices, including Kate Winslet, David Walliams and Steven Fry - and there are added squelchy sound effects from Pinewood Studios! You can look out for new Roald Dahl apps in the App store and Google Play- including the disgusting Twit or Miss! inspired by the revolting Twits. ...Show more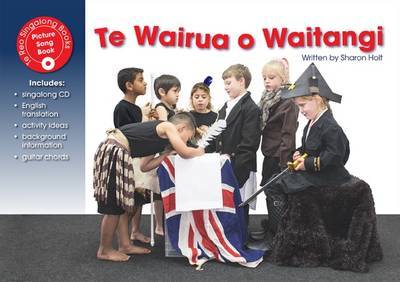 $26.00
NZD
Category: Te Reo Maori Language | Series: Te Reo Singalong | Reading Level: very good
Te Wairua o Waitangi is a full colour picture book with a singalong CD. It is part of the multi-award winning Te Reo Singalong series that makes it easy and fun for teachers, parents and children to use more te reo Maori. No prior knowledge of te reo is needed.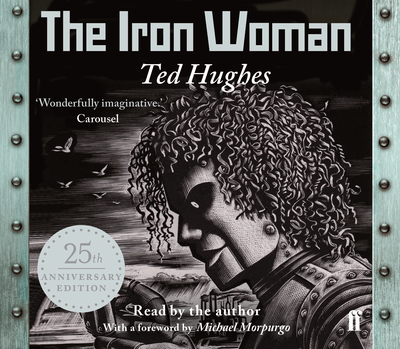 $33.00
NZD
Category: Middle CDs
A beautiful 25th anniversary audio book edition of Ted Hughes's beautiful reading of The Iron Woman, the incredible sequel to The Iron Man. The streaming shape reared . . . like a sudden wall of cliff, pouring cataracts of black mud and clotted, rooty lumps of reeds.Mankind for has polluted the seas, lakes and rivers. The Iron Woman has come to take revenge.Lucy understands the Iron Woman's rage and she too wants to save the water creatures from their painful deaths. But she also wants to save her town from total destruction.She needs help. Who better to call on but Hogarth and the Iron Man . . . ?A sequel and companion volume to Ted Hughes' The Iron Man, this CD edition of the author's evocative reading will be treasured by a new generation of readers. ...Show more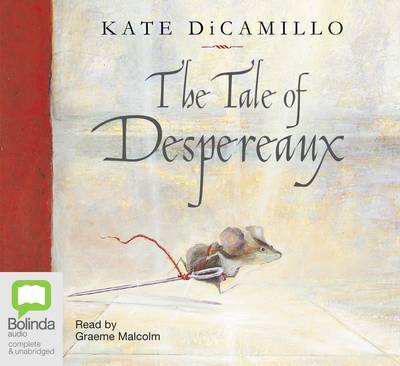 $33.00
NZD
Category: Middle CDs
From the award-winning author Kate DiCamillo comes the story of Despereaux Tilling, a mouse who is in love with music, stories, and a princess named Pea. It is also the story of a rat called Roscuro, who lives in the darkness and covets a world filled with light. And it is the story of Miggery Sow, a sl ow-witted serving girl who harbours a simple, impossible wish. These three characters embark on a journey that will lead them down into a horrible dungeon, up into a glittering castle, and, ultimately, into each other's lives. The Tale of Despereaux is a timeless classic fairy tale with a modern twist, full of quirky, unforgettable characters - already a modern children's classic and now brought to life in audio. ...Show more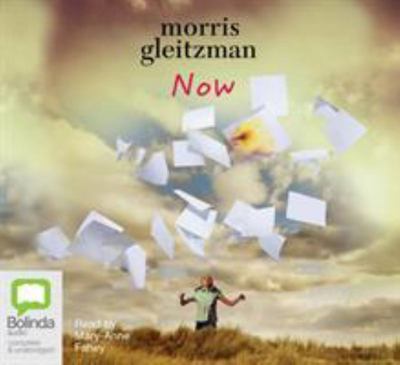 $30.00
NZD
Category: Middle CDs | Series: Felix and Zelda
Morris Gleitzman's acclaimed story of friends Felix and Zelda in Nazi-occupied Poland has captured the hearts and minds of readers worldwide. In Now he delivers the final chapter, bringing this most moving of stories into the present day.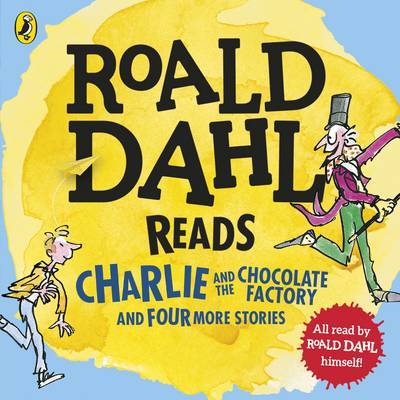 $40.00
NZD
Category: Middle CDs
Roald Dahl's wickedly funny novels have turned him into the world's number 1 storyteller. In this collection five splendiferous stories are brought to life by the author himself. Charlie and the Chocolate Factory (Abridged) Willy Wonka's famous chocolate factory is opening at last! James and the Giant Peach (Abridged) A little magic can take you a long way Fantastic Mr. Fox (Unabridged) Nobody outfoxes Fantastic Mr. Fox! The Enormous Crocodile (Unabridged) This greedy crocodile loves to guzzle up little boys and girls The Magic Finger (Unabridged) Horrible neighbors learn their lesson from a little girl with powerful magic! ...Show more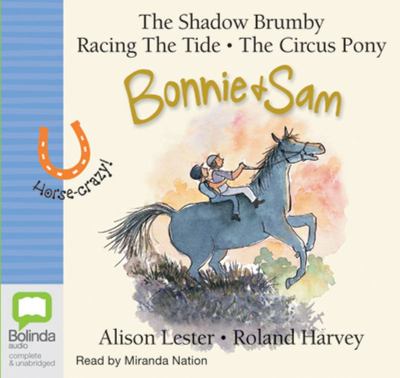 $27.00
NZD
Category: Junior CDs
Simultaneous release with Book 3 in the series. Friendship, horses and adventure in an Australian country town. Audio bind-up edition of the first three books in an irresistible series of chapter books for young readers who love horses. Created by two of Australia's bestselling storytellers and illustra tors. ...Show more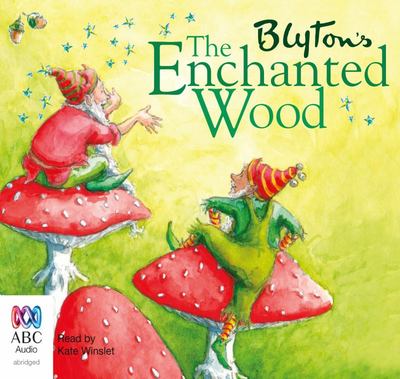 $35.00
NZD
Category: Junior CDs | Series: Magic Faraway Tree
Follow what happens when three children discover their very own Enchanted Wood and meet new friends Silky the Fairy, Moon-Face and the Saucepan Man, who all live in the magical Faraway Tree. Their real adventures begin when they all climb up and discover the most exciting and peculiar lands that exist b eyond the clouds at the top of the tree. ...Show more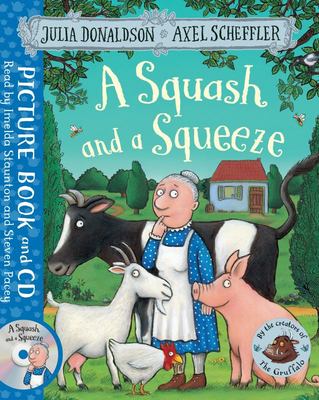 $23.00
NZD
Category: Picture Books with CD
A special book and CD edition of the bestselling A Squash and a Squeeze. "Wise old man, won't you help me, please? My house is a squash and squeeze." A little old lady lives all by herself in her house but she's not happy - it's just too small, even for one. Whatever can she do? The wise old man knows: bring in a flappy, scratchy, greedy, noisy crowd of farmyard animals. When she pushes them all out again, she'll be amazed at how big her house feels! The brilliantly funny A Squash and a Squeeze was the first ever picture book written and illustrated by the unparalleled picture-book partnership of Julia Donaldson and Axel Scheffler, creators of The Gruffalo. A Squash and a Squeeze Book and CD Pack features the classic story with a stunning redesigned cover and finish, and a story CD read aloud by actress Imelda Staunton, making it a must-have addition to the bookshelves of all Donaldson and Scheffler fans - big and small! Other available book and CD packs with redesigned covers are The Gruffalo, The Gruffalo's Child, Room on the Broom, The Snail and the Whale, The Smartest Giant in Town, Monkey Puzzle and Charlie Cook's Favourite Book. ...Show more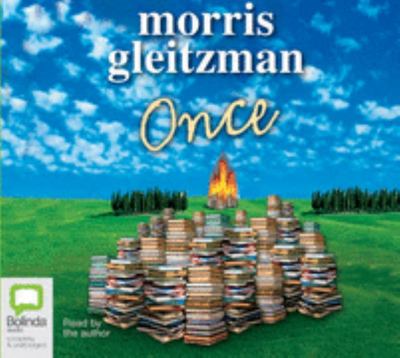 $35.00
NZD
Category: Middle CDs | Series: Once
Felix lives in a convent orphanage in Poland. He is convinced his parents are still alive and that they will one day come back to get him. When Nazi soldiers come to the orphanage Felix decides to escape and make his way home.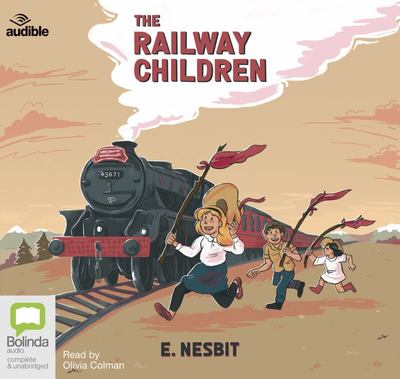 $30.00
NZD
Category: Middle CDs
When their father goes away unexpectedly, Roberta, Peter, Phyllis and their mother have to leave their comfortable life in London to go and live in a small cottage in the countryside. At the local station they make friends with the Perks the Porter and the Station Master himself. Each day, Roberta, Pete r and Phyllis run down the field to the railway track and wave to the passing London train. Little do they know that the kindly old gentleman passenger who waves back holds the key to their father's disappearance. Although the children have many adventures, one question remains: is their father ever coming back? The Railway Children is a masterpiece of children's fiction. It wonderfully evokes a bygone age and is packed with fun, excitement and adventure. 'Her child characters are remarkable because they are so entirely human. They are intelligent, vain, aggressive, humorous, witty, cruel, compassionate ... in fact, they are like adults.'Gore Vidal ...Show more