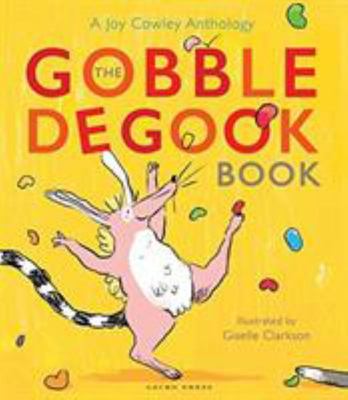 $40.00
NZD
Category: Treasury Collections & Special Editions
Joy Cowley's favourite stories, poems and nonsense rhymes collected in a hardback gift volume for the family to treasure. It selects the best of Cowley's poems and stories to read aloud, including much-loved classics such as Greedy Cat and Nicketty-Nacketty Noo Noo Noo. Fully re-illustrated with humour and energy by newcomer Giselle Clarkson, these short stories, picture books and funny poems will bring joy to a new generation. ...Show more
$20.00
NZD
Category: NZ Picture Books
One night on Nadia Lim's Central Otago farm a little chick hatches out of its egg ..."My, oh my, you're MARVELLOUS!" Mama whispers happily. "Welcome Marvellous Marvin, to our little family." This adorable picture book, inspired by a true story, includes family photos, egg-citing farm and food facts and a collectable Nadia Lim fluffy pancakes recipe. ...Show more
$15.00
NZD
Category: NZ Picture Books
New edition of a classic tale from one of the 20th century's bestselling children's authors.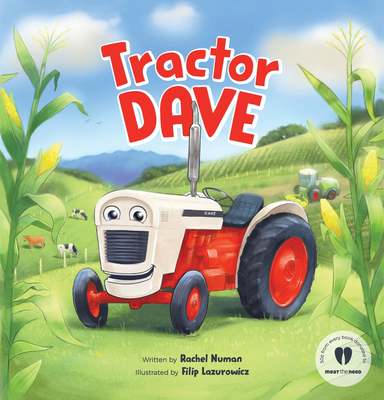 $20.00
NZD
Category: NZ Picture Books
Blades spinning, wheels turning, tractors roaring! It's maize-harvesting day on the farm and Tractor Dave can't wait to help out. But when disaster strikes, it's up to Dave to save the harvest.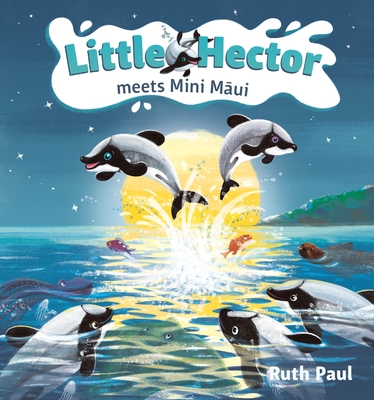 $19.00
NZD
Category: NZ Picture Books
In the sparkling third adventure of Little Hector, our daring hero meets his special Maui cousins and learns about friendship. Little Hector is off on a holiday to meet his rare and special cousin, Mini Maui. For the first time in his life, Hector is the BIGGER dolphin. But Mini thinks he's BOSSY. Will they ever be friends? The third story in award-winning author Ruth Paul's Little Hector series introduces readers to the world's smallest and rarest dolphin species - and shows that friendship isn't about size, it's about sharing. ...Show more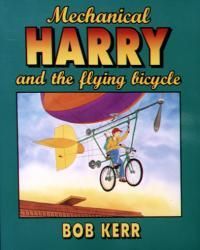 $20.00
NZD
Category: NZ Picture Books | Reading Level: very good
Harry Newton's grandmother needs his help to cut wood for the winter, so he jumps on his flying bicycle to go and help her. On the way though, he's blown off-course and crashlands on a deserted island - with only his pocket knife, an axe, a saw and his cat. How will Harry get out of this one? 'For any t hwarted mad scientist, this is a book to revel in. Highly recommended.'- Reading Time ...Show more
$19.00
NZD
Category: NZ Picture Books
Thonk Clonk Clap The team behind Roadwork and Demolition returns to the construction site, where big machines and busy workers dig, hoist, and hammer away.   There's lots of noise and excitement involved in building a library Preschoolers will clamor to take a close look. Award-winning duo Sally Sutto n and Brian Lovelock are back with another rhythmic read-aloud full of bustling illustrations and sound words that beg kids to join in. ...Show more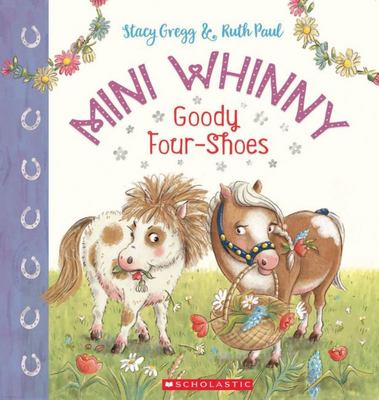 $18.00
NZD
Category: NZ Picture Books | Series: Mini Whinny
Mini Whinny, the mischievous little horse, plans to escape her annoyingly perfect stable neighbour! Goody Four-Shoes is the best...at everything. She's graceful. She can jump really, really high. And her mane is too perfect. Mini Whinny does not like her. Not one little bit. So naughty little Mini Whinn y decides to run away. Another adorable story of horsey friendship from internationally best-selling Kiwi author Stacy Gregg and talented illustrator Ruth Paul. ...Show more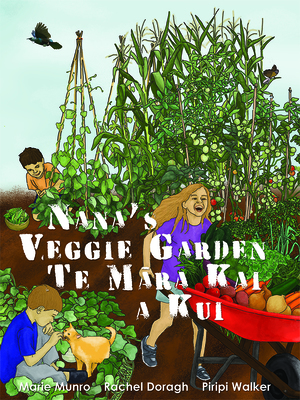 $25.00
NZD
Category: NZ Picture Books
New Zealand has the world's best summers and the magic of being a kid is still alive in kiwi backyards. This summer, Jacob, Max, Bella and Lucas help Nana grow an amazing summer garden, filling each and every day with lots of new learning and bunches of awesome memories Nana's garden it grows, and it gr ows from the tiny wee seeds, she plants in neat rows. Kei te tupu haere te mara a Kui, kei te tupu, kei te tupu he kakano iti i ruia mai, he rarangi, he momo, he rarangi, he momo Piripi Walker's translation has kept the words simple and clear, so the rhythm is right, and each sentece flows when delivered aloud. Rachel Doragh's dynamic illustrations incorporate related Maori words and phrases and bring the story to life in an authentic kiwi vegetable garden. ...Show more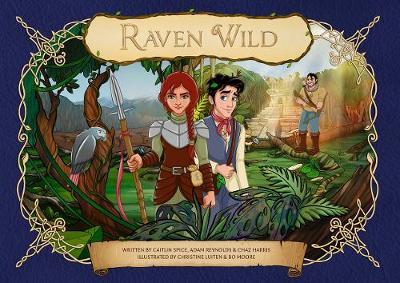 Raven Wild (PB)
by Caitlin Spice; Adam Reynolds; Chaz Harris
$20.00
NZD
Category: Fairytales, Myths and Legends
In Raven Wild, a courageous young woman who was raised as a boy learns of an evil poacher's plan to steal a powerful gem. On a dangerous jungle quest to save the animal kingdom from harm, a childhood friendship transforms into love. Raven Wild is the third in the internationally acclaimed LGBTQ inclusiv e Promised Land Tales book series.  ...Show more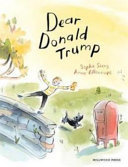 $20.00
NZD
Category: NZ Picture Books
Sam has a problem. He has to share a room with his older brother and things aren't easy. When Sam sees Donald Trump on TV talking about `the wall' he realises a solution is at hand! But who knew that planning a wall could be so tricky? The letters that follow invite conversations about the question of l iving with others in times of conflict. The voice of the young boy show adults something of the nature of peace and good relationships. ...Show more
$19.00
NZD
Category: NZ Picture Books
"This is all about as good as it gets for truck-obsessed preschoolers." - The Horn Book (starred review) Features an audio read-along! From the huge crane with a swinging ball (crack! ) to the toothy jaws that ram the walls (thwack! ), this rambunctious demolition, reverberating with sound words, is gu aranteed to have small kids rapt. Bright spreads showcase the gargantuan machines in all their glory. ...Show more