$20.00
NZD
Category: NZ Picture Books
Search for clues hidden in the pictures and help Hound to solve the riddle in this delightful return to the world of Puffin the Architect.I'm Hound! And I'm a sleuth.I solve all types of cases.I sniff and snuff until my nosedetects the clues and traces.Missing jewels, stolen cars -I always solve the cri me.My latest case arrived by post.Ha ha - detecting time!This gorgeous, multi-layered and engaging whodunnit by an award-winning writer has a delightful surprise at the end. Readers will love studying each action-packed illustration, poring over the details of Hound's secret passages and map, spotting the adorable animals lurking in the pictures, and finding the caterpillar hidden on every page. ...Show more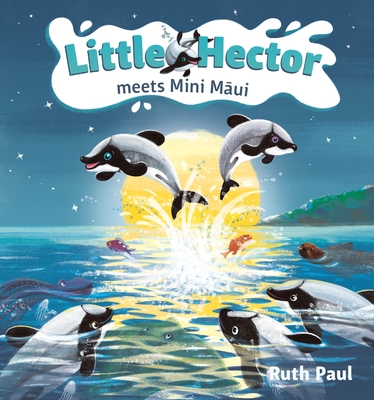 $19.00
NZD
Category: NZ Picture Books
In the sparkling third adventure of Little Hector, our daring hero meets his special Maui cousins and learns about friendship. Little Hector is off on a holiday to meet his rare and special cousin, Mini Maui. For the first time in his life, Hector is the BIGGER dolphin. But Mini thinks he's BOSSY. Will they ever be friends? The third story in award-winning author Ruth Paul's Little Hector series introduces readers to the world's smallest and rarest dolphin species - and shows that friendship isn't about size, it's about sharing. ...Show more
$25.00
NZD
Category: NZ Picture Books
From glittering galaxies to busy city streets, this stunning picture book takes you on a tour around the Universe. I am the Universe, an infinite space of glittering galaxies. It's a starlit journey through space that will lead you to a wonderful planet brimming with all kinds of life - including your s. This stunning story demonstrating the scale of the Universe and our place in it was created specially for children aged three years and up by the award-winning author-illustrator Vasanti Unka, who lives in Auckland, New Zealand, the Earth, the Solar System, the Galaxy, the Milky Way, the Universe. ...Show more
$20.00
NZD
Category: NZ Picture Books
In the third of his Maui books, Donovan Bixley re-tells the story of how Maui captured the secret of fire. The traditional tale but with Donovan's unique twist and trademark humour. The pictures are bright and bring their own level of humour to the book.
$20.00
NZD
Category: NZ Picture Books
There, inside the kennel, Ernie sat upon his chair. And oh, so proud, he read aloud: Adventures start right here! This kennels full of magic, read Ernie with delight. In this youll fly, up in the sky. Get packed, you leave tonight! Join much-loved radio hosts Jeanette Thomas and Robert Rakete with Ernie , Benny and a colourful cast of adorable doggie pals on a magical journey of family and friendship around the world. ...Show more
$19.00
NZD
Category: NZ Picture Books
In February 2019, a tiny spark in a Pigeon Valley paddock became the largest fire in New Zealand since 1955. Up to 150 volunteer firefighters fought the blaze. Around 3,500 people were evacuated, including the whole town of Wakefield. Dozer the cat was evacuated from Wakefield too, but went missing the same evening. He was spotted a week later and, after hiding for two more days, was finally caught and returned to his family. ...Show more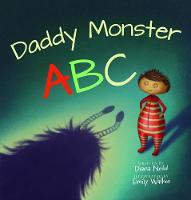 $22.00
NZD
Category: NZ Picture Books
A rhyme and rhythm ABC. Dad chases a young child, with much laughter and delicious scaryness, around the house and eventually safely to bed.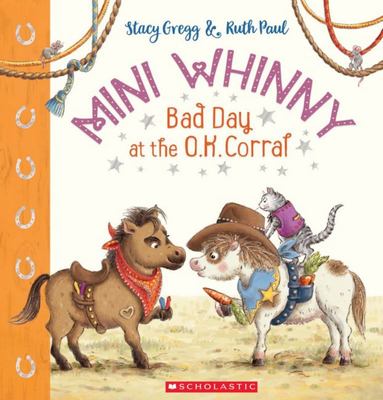 $19.00
NZD
Category: NZ Picture Books | Series: Mini Whinny
This was no ordinary day at the O.K. Corral pony day care... Join spirited little Mini Whinny as she beats bullying bad boy Bandit and gives him a truckload of trouble! Another adorable story of friendship by talented duo Stacy Gregg and Ruth Paul.
$16.00
NZD
Category: NZ Picture Books
Maori-language champion Stacey Morrison has translated Little Kiwi's bestselling lift-the-flap pukapuka! Kua tae ki te wa e moe ai a Kiwi Pakupaku, engari kei hea ia? Whaia tana Kokara, ka kimi haere i a ia i te ngahere o Aotearoa. A favourite lift-the-flap adventure in the eternally popular Little Ki wi series of storybooks, now available in te reo Maori. Kua tuhi pakiwaituhi a Bob Darroch mo te nuinga o tona oranga. Kua whakamahia ana mahi toi mo nga taputapu takaro, nga tapaepae, nga manatunga, kari whakaahua, niupepa me nga moheni, puta noa i te ao. No te tau 1999 i timata ai tana tuhi pukapuka ma nga tamariki. No te tau 2001 ka puta mai te tuatahi o ana pukapuka Kiwi Pakupaku, a, neke atu i te tekau pukapuka kua whai mai. I te tau 2015 ka whakawhiwhia a Bob ki te Storylines Gaelyn Gordon Award for a Much-loved book, mo Little Kiwi is Scared of the Dark. Kei Temuka, Arowhenua a Bob raua ko tana hoa wahine a Ruth e noho ana. Na Stacey Morrison i whakamaori, he pai nga pukapuka Kiwi Pakupaku ki ana tamariki tokotoru. ...Show more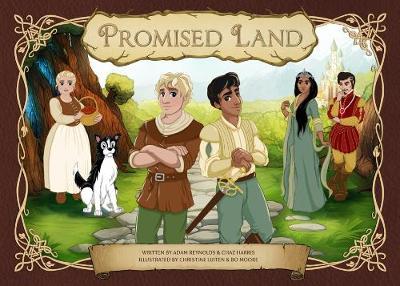 $20.00
NZD
Category: Fairytales, Myths and Legends
When a young Prince and a farm boy meet in the forest, a growing friendship between them blossoms into love. However, when the Queen re-marries, her sinister new husband seeks control of the enchanted forest and the land the farm boy's family are responsible for protecting. In a Kingdom where all are c onsidered equal regardless of what they look like or who they love, Promised Land is a brand new fairytale about friendship, responsibility, adventure and love.   Promised Land is a new illustrated children's book written by Adam Reynolds & Chaz Harris featuring 32 stunning full colour illustrations by Christine Luiten & Bo Moore sure to delight kids young and old. The authors gained global media attention through a successful Kickstarter campaign to cover the cost of illustrating and printing their first edition. ...Show more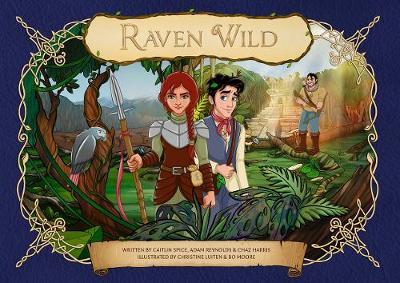 Raven Wild (PB)
by Caitlin Spice; Adam Reynolds; Chaz Harris
$20.00
NZD
Category: Fairytales, Myths and Legends
In Raven Wild, a courageous young woman who was raised as a boy learns of an evil poacher's plan to steal a powerful gem. On a dangerous jungle quest to save the animal kingdom from harm, a childhood friendship transforms into love. Raven Wild is the third in the internationally acclaimed LGBTQ inclusiv e Promised Land Tales book series.  ...Show more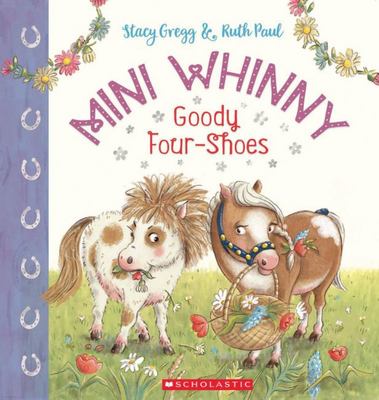 $18.00
NZD
Category: NZ Picture Books | Series: Mini Whinny
Mini Whinny, the mischievous little horse, plans to escape her annoyingly perfect stable neighbour! Goody Four-Shoes is the best...at everything. She's graceful. She can jump really, really high. And her mane is too perfect. Mini Whinny does not like her. Not one little bit. So naughty little Mini Whinn y decides to run away. Another adorable story of horsey friendship from internationally best-selling Kiwi author Stacy Gregg and talented illustrator Ruth Paul. ...Show more