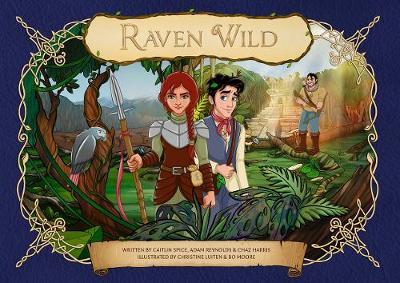 Raven Wild (PB)
by Caitlin Spice; Adam Reynolds; Chaz Harris
$20.00
NZD
Category: Fairytales, Myths and Legends
In Raven Wild, a courageous young woman who was raised as a boy learns of an evil poacher's plan to steal a powerful gem. On a dangerous jungle quest to save the animal kingdom from harm, a childhood friendship transforms into love. Raven Wild is the third in the internationally acclaimed LGBTQ inclusiv e Promised Land Tales book series.  ...Show more
$35.00
NZD
Category: Fairytales, Myths and Legends
Bursting with magic and mischief, adventures abound with this new collection of classic fairytales authored by bestselling author Margaret Mayo. Join favourite characters as they scale beanstalks, ride in carriages made of pumpkins, and eat poisoned apples ... Much-loved classics that feature in the co llection include Cinderella, Jack and the Beanstalk and Rumplestiltskin, These timeless tales are vivaciously retold by Margaret Mayo, who perfectly captures their enchantment. The highly illustrated edition features artwork by Helen Stephens, whose colourful sketches deliver the stories to their dramatic full potential. ...Show more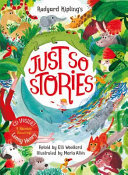 $20.00
NZD
Category: Classics
A magical, rhyming retelling of five of Rudyard Kipling's beloved tales from Just So Stories, with an audio CD performed by Lenny Henry. One of the enduring classics of children's literature Kipling's Just So Stories have delighted generations of children. Witty and inventive, his stories tell of how t he world came to be as it is - from how the camel got his hump to why rhinos have wrinkly skin. Combining the brilliant rhyming talent of Elli Woollard and stunning artwork from award-winning illustrator Marta Altés, Rudyard Kipling's Just So Stories is a smart, funny, and younger retelling for a whole new generation of readers. Stories include: How the Whale got his Throat, How the Camel got his Hump, How the Rhinoceros got his Skin, The Elephant's Child, and The Cat that Walked by Himself. ...Show more
Troy
by Stephen Fry
$37.00
NZD
Category: Fairytales, Myths and Legends | Series: Stephen Fry's Greek Myths | Reading Level: near fine
Following Top Ten bestsellers Mythos and Heroes, this third volume retells the epic tale of Troy The story of Troy speaks to all of us - the kidnapping of Helen, a queen celebrated for her beauty, sees the Greeks launch a thousand ships against the city of Troy, to which they will lay siege for ten whol e years. It is a terrible war with casualties on all sides as well as strained relations between allies, whose consequences become tragedies. In Troy you will find heroism and hatred, love and loss, revenge and regret, desire and despair. It is these human passions, written bloodily in the sands of a distant shore, that still speak to us today. ...Show more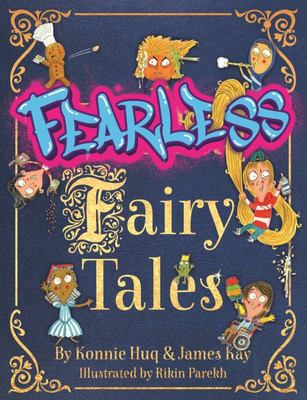 $33.00
NZD
Category: Fairytales, Myths and Legends
Fearless Fairy Tales is a hilarious and anarchic collection of classic bedtime stories for young readers, all utterly updated for a new generation. Meet Trumplestiltskin, a vain and gold-obsessed little man who will stop at nothing to become richer and richer. There's Sleeping Brainy, the princess whos e only dream is to become Chancellor of the Exchequer, and the Gingerbread Kid, who escapes persecution in his home country but struggles to fit in in his new one. You won't forget the lingering stench of Mouldysocks - a boy obsessed with staring at his iPad but rather less obsessed with personal hygiene - and you'll be rooting for Rap-Unzel when she gets the chance of fame by appearing on Kingdom's Got Talent . . . but at what cost? Packed with stories about boys who aren't afraid to cry and rhymes about girls who refuse to kiss frogs, Fearless Fairy Tales shakes up dusty, old-fashioned (and, to be honest, rather sexist) bedtime stories and totally reinvents them for the twenty-first century. From fake news to female footballers, environmental pollution to equal pay, nothing is off limits in this anthology of laugh-out-loud fairy tales with thoroughly modern morals. Told in the fresh, vibrant and unique voice of Blue Peter favourite Konnie Huq, writing with James Kay, and packed full of irresistible illustrations by Rikin Parekh, Fearless Fairy Tales is the perfect hardback gift for young readers (and older readers fed up with serving their kids the same old boring bedtime stories). ...Show more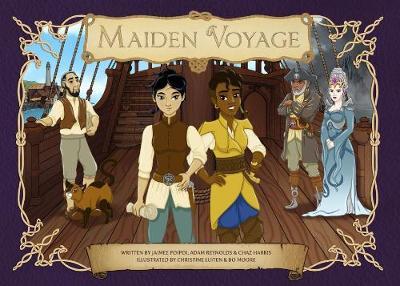 Maiden Voyage (PB)
by Jaimee Poipoi, Adam Reynolds & Chaz Harris
$20.00
NZD
Category: Fairytales, Myths and Legends
When a fisherman's daughter inherits a map and joins the crew of a courageous female captain, a bond between them soon forms into love. Pursuing them on their high seas adventure is a fierce band of pirates, bewitched by a wicked Queen who is determined to keep her dark secret from surfacing.  A brand n ew tale of discovery about the importance of truth, family and love. Maiden Voyage is the follow-up to the internationally acclaimed LGBTQ themed fairytale Promised Land.  Written by Jaimee Poipoi, Adam Reynolds & Chaz Harris, the book features 32 stunning illustrations by Christine Luiten & Bo Moore. Sure to delight kids young and old.  ...Show more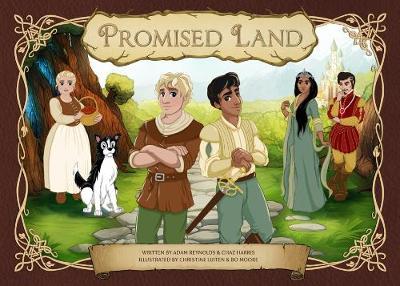 $20.00
NZD
Category: Fairytales, Myths and Legends
When a young Prince and a farm boy meet in the forest, a growing friendship between them blossoms into love. However, when the Queen re-marries, her sinister new husband seeks control of the enchanted forest and the land the farm boy's family are responsible for protecting. In a Kingdom where all are co nsidered equal regardless of what they look like or who they love, Promised Land is a brand new fairytale about friendship, responsibility, adventure and love.   Promised Land is a new illustrated children's book written by Adam Reynolds & Chaz Harris featuring 32 stunning full colour illustrations by Christine Luiten & Bo Moore sure to delight kids young and old. The authors gained global media attention through a successful Kickstarter campaign to cover the cost of illustrating and printing their first edition. ...Show more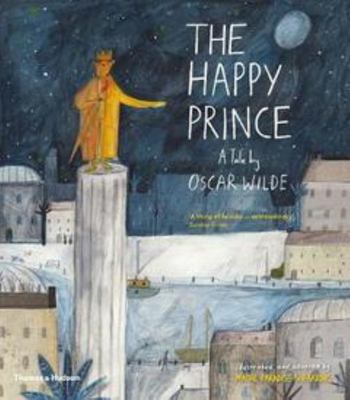 $17.00
NZD
Category: Fairytales, Myths and Legends
THE HAPPY PRINCE - CLASSIC TALE - BY OSCAR WILDEIn a town where a lot of poor people suffer and where there are a lot of miseries, a swallow who was left behind after his flock flew off to Egypt for the winter, meets the statue of the late "Happy Prince," who in reality has never experienced true sorrow , for he lived in a palace where sorrow isn't allowed to enter. Viewing various scenes of people suffering in poverty from his tall monument, the Happy Prince asks the swallow to take the ruby from his hilt, the sapphires from his eyes, and the golden leaf covering his body to give to the poor. As the winter comes and the Happy Prince is stripped of all of his beauty, his lead heart breaks when the swallow dies as a result of his selfless deeds and severe cold. The statue is then brought down from the pillar and melted in a furnace leaving behind the broken heart and the dead swallow and they are thrown in a dust heap. These are taken up to heaven by an angel that has deemed them the two most precious things in the city. This is affirmed by God and they live forever in his city of gold and garden of paradise.... A charming short tale with a gentle lesson for all by Oscar Wilde, . A true classic.Recommended by The Gunston Trust. Ages 6 - 14+ ...Show more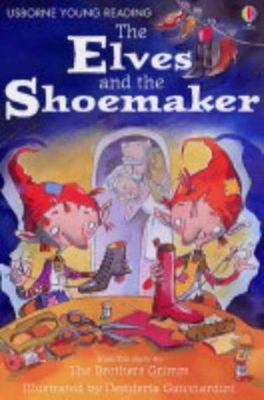 $13.00
NZD
Category: Learning to Read | Series: Usborne Young Reading Series 1
This series of books combines good stories with easy reading text for children aged six to seven years and over who have just started reading alone. The series has been developed with Alison Kelly who is an expert in early reading.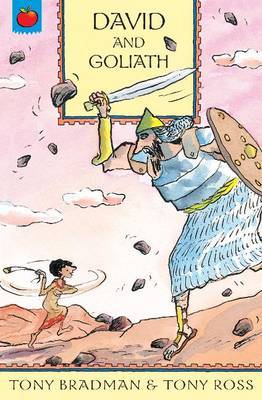 $10.00
NZD
Category: Fairytales, Myths and Legends | Series: Greatest Adventures in the World
Part of a collection on fun-filled, dynamic and dramatic stories, tales that every aspiring boy-adventurer wants to read. Humorous and accessible text and illustrations from successful author and illustrator. Based on classic tales, full of child appeal.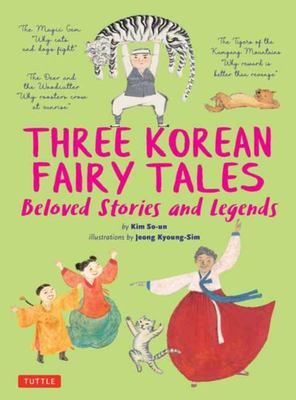 $28.00
NZD
Category: Stories from Around the World
This multicultural children's book presents a selection of traditional Korean folk tales that are instantly recognizable to Koreans of all ages. These treasured tales are retold by Kim So-un, an eminent storyteller who is a household name in Korea. The illustrations combine modern and traditional Korean art elements and techniques in telling these classic stories.   In the Tuttle tradition of bringing beloved stories from other countries to new generations of readers, this book presents the following tales: "The Magic Gem" answers the question why do dogs and cats fight? When the house feline recovers the story's prized title jewel, the family dog bears a grudge that is passed down through the ages. "The Deer and the Woodcutter" follows a merciful man who saves a deer's life and is rewarded with love and luck. When he's turned into a rooster, he expresses his joy each dawn through his loud crowing. "The Tigers of the Kumgang Mountains" concludes the anthology with a cautionary tale about overcoming challenges. A hunter's son sets out for revenge but instead learns that things are not always as they appear, and that persistence and sacrifice hold richer rewards. With Three Korean Fairy Tales, kids and parents alike will learn about Korean culture by experiencing the country's rich storytelling tradition. ...Show more
$35.00
NZD
Category: Fairytales, Myths and Legends | Series: Illustrated Story Collections
Containing ten classic fairy tales by authors such as the Brothers Grimm and Hans Christian Andersen, 'Usborne Illustrated Fairy Tales' includes stories such as 'The Frog Prince', 'Little Red Riding Hood' and 'The Swan Princess.'