$20.00
NZD
Category: Te Reo Maori Language | Series: Peppa Pig
For the first time ever, Peppa is available in Maori in a bi-lingual book designed to help parents and children learn together. Lift-the-flaps and spot the objects on every page with Peppa and her family and friends. This book is a feast for the eyes with clear images and the words in both English and Maori. There are over 100 words and names to learn including topics such as; the home, the shops, the playground... and many more! ...Show more
$16.00
NZD
Category: NZ Picture Books
Maori-language champion Stacey Morrison has translated Little Kiwi's bestselling lift-the-flap pukapuka! Kua tae ki te wa e moe ai a Kiwi Pakupaku, engari kei hea ia? Whaia tana Kokara, ka kimi haere i a ia i te ngahere o Aotearoa. A favourite lift-the-flap adventure in the eternally popular Little Ki wi series of storybooks, now available in te reo Maori. Kua tuhi pakiwaituhi a Bob Darroch mo te nuinga o tona oranga. Kua whakamahia ana mahi toi mo nga taputapu takaro, nga tapaepae, nga manatunga, kari whakaahua, niupepa me nga moheni, puta noa i te ao. No te tau 1999 i timata ai tana tuhi pukapuka ma nga tamariki. No te tau 2001 ka puta mai te tuatahi o ana pukapuka Kiwi Pakupaku, a, neke atu i te tekau pukapuka kua whai mai. I te tau 2015 ka whakawhiwhia a Bob ki te Storylines Gaelyn Gordon Award for a Much-loved book, mo Little Kiwi is Scared of the Dark. Kei Temuka, Arowhenua a Bob raua ko tana hoa wahine a Ruth e noho ana. Na Stacey Morrison i whakamaori, he pai nga pukapuka Kiwi Pakupaku ki ana tamariki tokotoru. ...Show more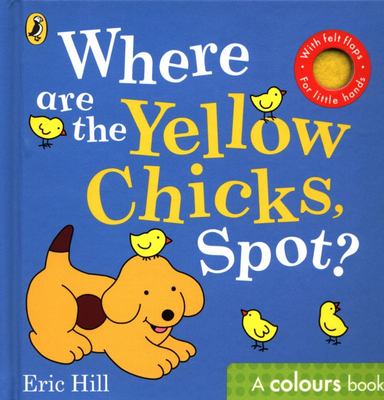 $18.00
NZD
Category: Board & Cloth Books
Spot has lost his friend Little Chick! Peek behind the snuggly felt flaps to see where Little Chick is hiding. And learn about colours along the way. This is the perfect introduction to the wonderful world of Spot, and the sturdy felt flaps are ideal for developing fine motor skills. Enjoy the fun of discovering what's behind the flap read after read. ...Show more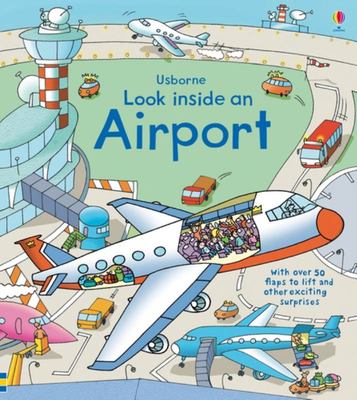 $23.00
NZD
Category: Lift-the-Flaps | Series: Usborne Look Inside
Airports are thrilling and fascinating places for children, full of unusual equipment, strange machines and - of course - lots of planes. This book allows young children to find out more about how an airport works. Richly informative, with colourful, friendly illustrations and lots of flaps to lift and look beneath. ...Show more
$25.00
NZD
Category: Christmas Books
A young meerkat travels the world looking for Christmas in this festive card-packed picture book, perfect for fans of The Jolly Christmas Postman and the modern classic, Meerkat Mail. Sunny isn't quite sure if Christmas in the desert with his meerkat family is the right sort of Christmas - there's no s now, no fir trees and no figgy pudding! So he heads off on a journey round the world looking for the picture perfect Christmas . . . before realizing he might have left it at home after all. From the twice winner of the CILIP Kate Greenaway Medal and the creator of Tidy, Cyril and Pat and Again!, Meerkat Christmas is a witty and heartwarming celebration of festive fun and family love that shows Christmas can be whatever you want it to be. ...Show more
$23.00
NZD
Category: Lift-the-Flaps | Series: See Inside
Delve deep into the mysteries of Earth's geography to reveal the hidden secrets of life on our planet. The text includes double page spreads on mountains, deserts, the oceans, the atmosphere and icy landscapes such as Antarctica, each one with flaps to lift to reveal scientific and natural history infor mation. ...Show more
$30.00
NZD
Category: Lift-the-Flaps | Series: Lift the Flap | Reading Level: Children's - Grade 1-2, Age 6-7
With a page for each continent, children will love lifting the flaps in this atlas to discover the interesting animals, buildings, foods and cultures that they would find there.
$23.00
NZD
Category: Lift-the-Flaps | Series: Usborne See Inside
Trains hold a fascination for just about everybody and this lift-the-flap history of locomotion tells it all from Stephenson's Rocket to the bullet trains of today. You can lift the flaps to explore all kinds of exciting trains, from a luxury steam train fit for a queen to super-fast trains that run on magnets, trains that can climb up mountains, and lots, lots more. Part of a collectable series of interactive information books. ...Show more
$23.00
NZD
Category: Lift-the-Flaps | Series: See Inside | Reading Level: Children's - Grade 1-2, Age 6-7
Curious young minds will be fascinated by this detailed space book, packed with flaps to lift to reveal answers to some of the biggest questions in the universe.
$23.00
NZD
Category: Lift-the-Flaps | Series: Lift the Flap First Questions and Answers
Lots of questions for inquisitive young minds. The colourful illustrations, large and simple text and chunky flaps reveal the answers. The little curious one's questions about the facts of life are finally answered in a way that is both sensible and approachable for them. It tells children enough facts to satisfy their curiosity without getting into the specific details which will be learnt at an older age. The focus is on babies throughout the animal kingdom, as well as human babies and as with all the Lift-the-flap First Questions and Answers, questions are inspired by the sort of typical children's questions. Other titles in this series are Lift-the-flap First Questions and Answers How do flowers grow? and Lift-the-flap First Questions and Answers What makes it rain? ...Show more
$27.00
NZD
Category: Lift-the-Flaps
  This fun and colourful lift-the-flap book gives a unique insight into how cities looked in the past, compared to how they look now. With ancient cities and ruins including Pompeii, Great Zimbabwe and Babylon, discover how history has shaped our planet''s urban areas and changed them over time.  Featur ed cities include: Thebes in Egypt (c. 900 BCE) - Shows the ancient Egyptian capital of Thebes compared to the modern city of Luxor. Featured elements include the Temple of Karnak, the Temple of Luxor and King Tutankahmun''s Tomb in the Valley of the Kings Constantinople, Turkey (c. 550) - Highlights the capital of the Eastern Roman/Byzantine Empire as it looked at its peak in the 6th century, with its giant hippodrome compared with the modern city of Istanbul Aarhus, Denmark (c. 950) - Showcases the Viking city of Aarhus as it was in the 10th century, compared to the port city that has grown up in its place Tenochtitlan, Mexico (c. 1521) -  Exhibits the vast capital of the Aztecs as it was at the moment of the Spanish invasion compared to the cosmopolitan Mexico City which was built on top of it Rio de Janeiro, Brazil (c. 1565) - Explores the Brazilian city as it looked at the moment of its foundation, still largely covered in tropical jungle, to how it looks now London, United Kingdom (c. 1666) - Delves into how London has changed since the time of the Great Fire of London to the present day And much, much more! About Lonely Planet Kids:Lonely Planet Kids - an imprint of the world''s leading travel authority Lonely Planet - published its first book in 2011. Over the past 45 years, Lonely Planet has grown a dedicated global community of travellers, many of whom are now sharing a passion for exploration with their children. Lonely Planet Kids educates and encourages young readers at home and in school to learn about the world with engaging books on culture, sociology, geography, nature, history, space and more. We want to inspire the next generation of global citizens and help kids and their parents to approach life in a way that makes every day an adventure. Come explore!   ...Show more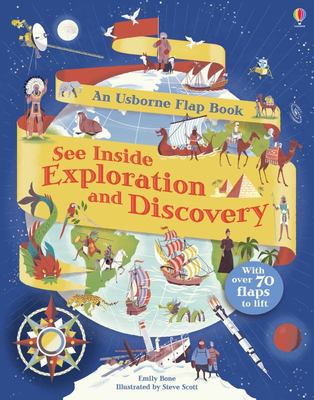 $23.00
NZD
Category: Lift-the-Flaps | Series: Usborne See Inside
Some of the most famous and daring explorers from history are featured in this interactive, lift-the-flap reference book. Find out about Marco Polo's journey from Italy to China in 1271, Ibn Battuta's 28-year trip around the globe, Christopher Columbus' discovery of the 'New World', the race to the pole s, space exploration and lots more. ...Show more