$35.00
NZD
Category: Treasury Collections & Special Editions | Reading Level: Teen - Grade 7-9, Age 12-14
The perfect gift - five of Dr. Seuss' best-loved tales in one attractive book. A wonderful gift, featuring five of the hilarious classics that made Dr. Seuss one of the best-loved children's authors: The Cat in the Hat The Cat in the Hat Comes Back Green Eggs and Ham Fox in Socks How the Grinch St ole Christmas With his unique combination of hilarious stories, zany pictures and riotous rhymes, Dr. Seuss has been delighting young children and helping them learn to read for over fifty years. Creator of the wonderfully anarchic Cat in the Hat, and ranking among the UK's top ten favourite children's authors, Seuss is firmly established as a global best-seller, with nearly half a billion books sold worldwide. ...Show more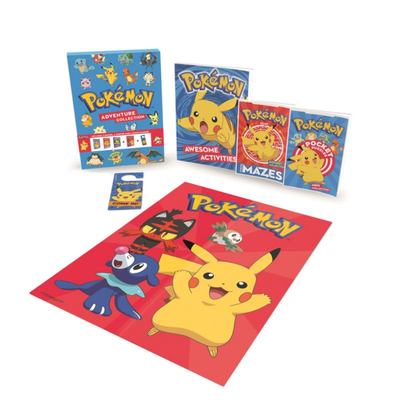 $33.00
NZD
Category: Box Sets
A Poketastic gift box packed with Pokemon three activity books plus a poster and more! With three awesome books, a Pokemon poster plus a Pikachu door hanger, Pokemon fans can explore in the mini mazes collection, test their Pokemon knowledge Pocket Puzzles and adventure in a full colour activity title. This is the perfect gift for Pokemon fans old and new. 'Gotta Catch 'Em All! ...Show more
$25.00
NZD
Category: Songs & Music
As well as being the UK's most successful picture book author, Julia Donaldson is a gifted songwriter for children. A Treasury of Songs contains over twenty of her songs, including fun-filled action rhymes, Aesop's fables, and songs based on Julia Donaldson's best-loved picture books, from Room on the B room to The Gruffalo. This beautifully produced songbook treasury is illustrated throughout with Axel Scheffler's warm and wonderful artwork, and comes with a CD of all the songs performed by Julia herself, which will be familiar to anyone who has heard them on TV or radio or enjoyed one of Julia's live performances. Now in paperback with a thick, foiled cover, The Treasury of Songs will become a firm favourite on every child's shelf. ...Show more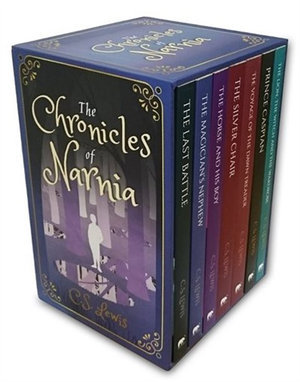 $80.00
NZD
Category: Box Sets | Series: The Chronicles of Narnia
Set in a fantasy realm of magic, talking animals and mythical beasts, The Chronicles of Narnia is one of the world's most beloved children's series. This boxset contains all seven titles in the series: The Lion, the Witch and the Wardrobe, Prince Caspian, The Voyage of the Dawn Treader, The Silver Chair , The Horse and His Boy, The Magician's Nephew, and The Last Battle ...Show more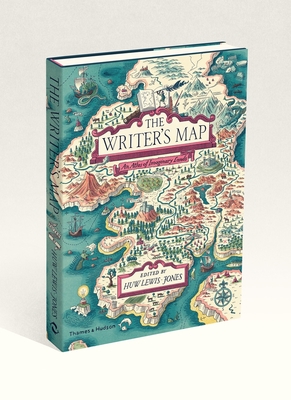 $60.00
NZD
Category: Gift Books
  Maps can transport us, they are filled with wonder, the possibility of real adventure and travels of the mind. This is an atlas of the journeys that writers make, encompassing not only the maps that actually appear in their books, but also the many maps that have inspired them and the sketches that they use in writing. For some, making a map is absolutely central to the craft of shaping and telling their tale. A writer's map might mean also the geographies they describe, the worlds inside books that rise from the page, mapped or unmapped, and the realms that authors inhabit as they write. Philip Pullman recounts a map he drew for an early novel; Robert Macfarlane reflects on his cartophilia, set off by Robert Louis Stevenson and his map of Treasure Island; Joanne Harris tells of her fascination with Norse maps of the universe; Reif Larsen writes about our dependence on GPS and the impulse to map our experience; Daniel Reeve describes drawing maps and charts for The Hobbit trilogy of films; Miraphora Mina recalls creating 'The Marauder's Map' for the Harry Potter films; David Mitchell leads us to the Mappa Mundi by way of Cloud Atlas and his own sketch maps. And there's much more besides. Amidst a cornucopia of images, there are maps of the world as envisaged in medieval times, as well as maps of adventure, sci-fi and fantasy, maps from nursery stories, literary classics, collectible comics - a vast range of genres. ...Show more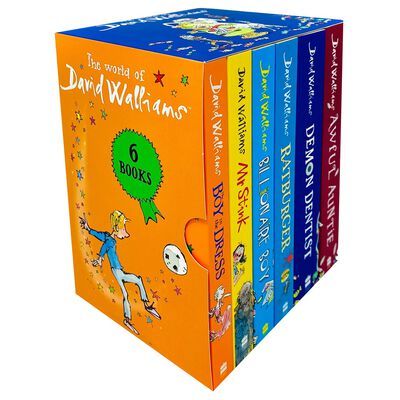 $90.00
NZD
Category: Box Sets
The World of David Walliams 6 Books Collection Box Set. Titles include The Boy in the Dress, Mr Stink, Billionaire Boy, Ratburger, Demon Dentist & Awful Auntie.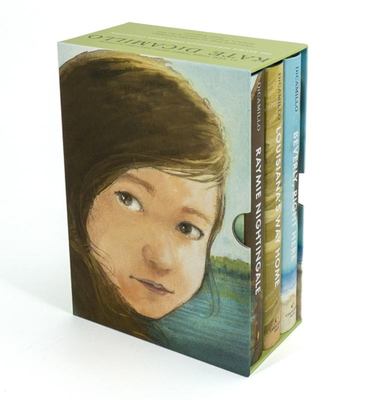 $60.00
NZD
Category: Box Sets
Kate DiCamillo's sequence of novels about the Three Rancheros is now complete -- and with this beautiful hardcover boxed set, readers can savor all three.   First came Raymie Nightingale, the "triumphant and necessary book"* that would become a National Book Award Finalist. Then followed the tender Lo uisiana's Way Home, featuring "one of DiCamillo's most singular and arresting creations" (The New York Times Book Review) and marking the first time the two-time Newbery Medalist had revisited the world of one of her novels. And finally, the much-hoped-for third novel, Song of Beverly, Right Here, awaits its rapt audience. Here, the entire trilogy of novels -- the perfect gift for both longtime fans and new devotees -- is available in a beautifully designed set. Included are hardcover editions of:   Raymie Nightingale Louisiana's Way HomeBeverly, Right Here ...Show more
$37.00
NZD
Category: Treasury Collections & Special Editions
Stories to spark your imagination - a celebratory collection of stories, poems and illustrations to mark Puffin's 80th birthday. Perfect for reading aloud or reading independently at bedtime, this wonderful anthology features brand new stories, poems and illustrations from well-loved and exciting new Pu ffin authors and illustrators. Plus, rediscover carefully curated extracts from Puffin's classic family favourites! And with quotes and motivational pieces from brilliantly inspiring leaders, scientists and actors on their own big dreams there is something magical for everyone to enjoy. 5% of the RRP from this book will go towards helping the National Literacy Trust continue their life-changing work - from carrying out vital research, to delivering transformational programmes on the ground. This includes Puffin World of Stories, a programme funded by Puffin which aims to give primary schools the tools they need to help re-vitalise their school library as a hub of creativity and imagination. ...Show more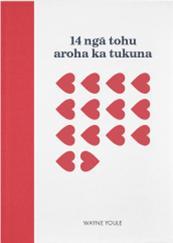 $20.00
NZD
Category: Te Reo Maori Language
When we're apart from the ones we love, how do we get our kisses to them? We blow them! The blown kisses in this charming book travel far. Tied to a rocket, attached to a pigeon, kicked like a rugby ball – and many other imaginative ways. Wayne Youle (Ngāpuhi, Ngāti Whakaeke, Ngāti Pākehā) is one of A otearoa New Zealand's leading contemporary artists. His work is bright, playful and full of kindness. Wayne lived in isolation for 14 days during the COVID-19 lockdown. He created 14 ways to share blown kisses with his sons. This book is dedicated to everyone around the world in lockdown who can only blow their kisses. A book for children. And a delightful gift for anyone. Available in te reo Māori and English. ...Show more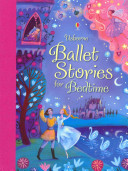 $30.00
NZD
Category: Gift Books
Stories of the best known and best loved ballets, beautifully told, including Swan Lake, The Nutcracker, Sleeping Beauty, Coppelia, La Sylphide and more. Exquisite illustrations and page design are bound in a traditional, luxurious fashion, making this the perfect gift to treasure forever. Cloth quarter bound with ribbon marker. ...Show more
$33.00
NZD
Category: Box Sets
Bold design and brilliant visual comedy highlight a trio of stories sure to make any child happy. This set contains A Bit Lost, Oh No, George!, and Shh! We Have a Plan.
$75.00
NZD
Category: Treasury Collections & Special Editions | Series: Harry Potter
An extraordinary creative achievement by two extraordinary talents, Jim Kay's inspired reimagining of J.K. Rowling's classic series has captured a devoted following worldwide. This stunning new fully illustrated edition of Harry Potter and the Goblet of Fire brings more breathtaking scenes and unforgett able characters to life - including Cedric Diggory, Fleur Delacour and Mad-Eye Moody. With paint, pencil and pixels, Kay conjures the wizarding world as we have never seen it before. Fizzing with magic and brimming with humour, this full-colour edition will captivate fans and new readers alike as Harry, now in his fourth year at Hogwarts School of Witchcraft and Wizardry, finds himself competing in the legendary Triwizard Tournament and facing death-defying tasks, dragons and Dark wizards ...   ...Show more