$25.00
NZD
Category: Hardback Picture Books
A post-pandemic bedtime tale that has captured the hearts of millions. First performed in response to the Coronavirus pandemic, Tomos Roberts' inspiring poem, with its message of hope and resilience, has been viewed more than 60 million times and translated into over 20 languages worldwide. From simple acts of kindness, to the creativity within us all, The Great Realisation is a celebration of the many things that have brought us together at a time of crisis. It captures, with magical resonance, the thoughts and feelings of millions worldwide as we adapt to a new way of life, cast aside old habits and reflect on what truly matters to us. It is a story for all readers, young or old, who dare to dream of a fairer, kinder, more loving world. ...Show more
Migrants
by Issa Watanabe
$28.00
NZD
Category: Textless Picture Books
The migrants must leave the forest. Borders are crossed, sacrifices made, loved ones are lost. It takes such courage to reach the end. At last the journey is over and the migrants arrive. This is the new place. With forceful simplicity, Migrants narrates the journey of a group of animals leaving a leaf less forest. Borders must be crossed, sacrifices made, loved ones left behind. Watanabe takes extraordinary care to show the individuality and humanity of each migrant--through the detailed patterns on their clothing, their care of each other as they set up camp, the symbol of the blue ibis showing the connection between past and future, life and death. ...Show more
$17.00
NZD
Category: Board & Cloth Books | Series: Self-Help for Babies
Self-Help for Babies: if you don't laugh, you'll cry. Dear Baby Do you feel like you're speaking a million words a minute, but no one truly understands you? Don't worry. A lot of babies feel this way. We're here to help you get your message across, when it matters most. Chat soon! If you've had a baby , you've no doubt had some well-meaning parent smugly say, 'You know, babies don't come with a manual.' Well, now your newborn can READ the manual with Self-Help for Babies, a hilarious new series from bestselling Australian authors Beck and Matt Stanton. ...Show more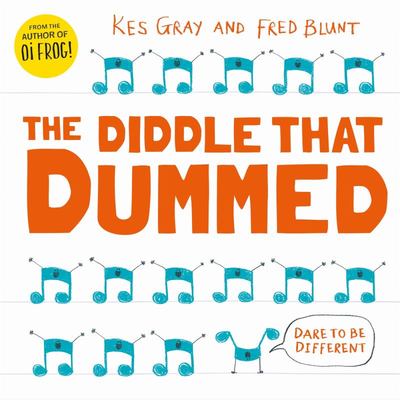 $20.00
NZD
Category: General Picture Books
A laugh-out-loud musical story full of hilarious word play and silliness from the author of Oi Frog!, brilliantly illustrated by Fred Blunt. Flinty Bo Diddle is writing a tune for his fiddle. All his diddles have lined up nicely - except for one who keeps going DUM, right in the middle! No matter what he tries he just can't get this diddle to diddle like it's supposed to! A story about standing out from the crowd that will have you in fits of giggles! Kes Gray is the author of the top ten bestselling series Oi Frog and Friends, which has sold 1.4 million copies to date. ...Show more
$35.00
NZD
Category: Treasury Collections & Special Editions
A stunning treasury of tales by Julia Donaldson and Axel Scheffler! Contains stories and illustrated activities from Stick Man, Scarecrow's Wedding, Zog and the Flying Doctors and Superworm.  
$18.00
NZD
Category: Board & Cloth Books
Conjuror Cow is a brilliantly funny lift-the-flap board book by Julia Donaldson, author of The Gruffalo, and Nick Sharratt, illustrator of You Choose. Everyone's waiting, the lights have gone low. So open the curtains and on with the show! It's Conjuror Cow's big night and she is feeling nervous - will she be able to pull a white rabbit out of her hat? Lift the flaps to see what she makes appear instead. A bunch of flowers? A pig? And lots of pants?! Find out if she manages to wave her wand and save the magic show. ...Show more
$6.00
NZD
Category: Nostalgic Picture Books | Series: Little Golden Book | Reading Level: Children's - Grade 3-4, Age 8-9
Meant for "bigger things," Scuffy the Tugboat leaves the man with the polka-dot tie and his little boy, and sets off to explore the world. But on his daring adventure down the river, Scuffy realizes that home is where he'd rather be, sailing in his bathtub. Generations of parents and children have cheri shed this classic Little Golden Book, originally published in 1946. ...Show more
$20.00
NZD
Category: General Picture Books | Series: Oi Frog and Friends | Reading Level: Children's - Kindergarten, Age 5-6
Jam-packed with the silliest of animals, this bestselling rhyming story will have the youngest of readers in fits of laughter. Cats sit on mats, hares sit on chairs, mules sit on stools and gofers sit on sofas, but Frog does not want to sit on a log! Jam-packed with animals and silliness, this original rhyming story will have young children in fits of laughter. Can't get enough? Look out for Oi Dog! and Oi Cat!, now available for purchase, and Oi Duck-billed Platypus!, coming out autumn 2018. From the award-winning Kes Gray and the winner of the Roald Dahl Funny Prize, Jim Field, comes an hilarious rhyming tale about a frog who discovers that all animals have their special places to sit! 'An absolute treat.' - Daily Mail 'Hilarious illustrations and rhymes which are easy to recite and join in. Everyone will love it.' - Guardian Oi Frog!, Oi Dog! and Oi Cat! are a top ten bestselling series. Oi Dog! won the 2017 Laugh Out Loud Picture Book Award and was shortlisted for the Sainsbury's Children's Book Award and the British Book Awards in 2016, amongst others. It also won the Teach Primary New Children's Fiction Award, MadeForMums Award, Bishop's Stortford Picture Book Award and Portsmouth Picture Book Award. Oi Cat! was the Independent Booksellers Children's Book of the Season and Oi Goat! is a World Book Day book in 2018. Combined series sales currently stand at a phenomenal 900,000 copies. ...Show more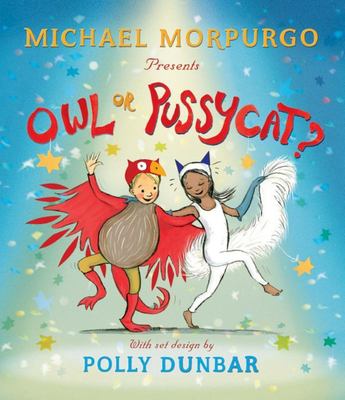 $30.00
NZD
Category: Hardback Picture Books
When he lands a starring role in the school Christmas play of Edward Lear's famous nonsense poem, The Owl and the Pussy-Cat, Michael is over the moon. He is going to be Owl. TOO-WITTTOO- WOOOOOO! And when his best friend, Belinda, is chosen to be Cat, Michael can't believe his luck. MIAOW! But how will he cope with his feelings for Belinda and his stage fright? Will it be all right on the night? Find out in this charming, funny and touching true story. ...Show more
$20.00
NZD
Category: NZ Picture Books
Will the egg EVER hatch? This is a story for all children eagerly awaiting a new sibling. 'When Baby wakes up, will she hop and jump?' 'Not yet, Kiwi Iti, these things take time.' Helen Taylor's gentle text and exquisitely detailed illustrations show that growing a family takes patience and love, but is oh-so-worth the wait. Also available in a te reo Maori edition, Pipi Kiwi. ...Show more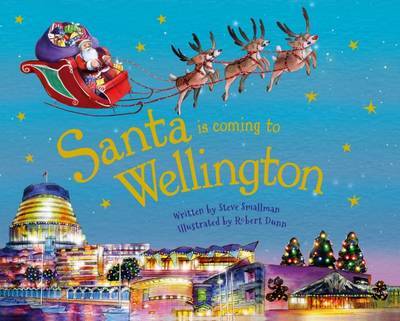 $15.00
NZD
Category: Christmas Books
Have you been good? Are you ready to go to sleep? Then Santa is coming to town! Read about what happens to Santa when he visits Wellington.
$20.00
NZD
Category: Early Experiences & Issues
Nana made hug blankets for all her family. Each one was special. We love our Nana. A joyful story of family, love and loss . . . but above all else, love.