$33.00
NZD
Category: Sound Books | Series: The Story Orchestra
Discover the spellbinding magic of Swan Lake in this musical retelling of the ballet - push the button on each beautiful scene to hear the vivid sound of an orchestra playing from Tchaikovsky's score. This tale of a prince, a beautiful swan princess and an evil sorcerer begins in a woodland clearing far , far away. It is Prince Siegfried's 21st birthday. He is playing games with his friends when his mother, the Queen, arrives to tell him he needs to stop having fun and start looking after the kingdom. Prince Siegfried dreams of running away. He follows an enchanting flock of swans to a clearing by a lake, where four of the little cygnets begin to dance. The most beautiful swan transforms into the Princess Odette, who tells him that she has been cursed to turn into a swan by day and return to her natural form at night by the evil sorcerer Von Rothbart. As the prince and Odette dance, they begin to fall in love. The story follows Prince Siegfried as he attends his birthday party, is tricked into proposing to Von Rothbart's daughter Odile and returns to the lake to battle the evil sorcerer. Will the prince be reunited with his swan princess? As you and your little one journey through the magical scenes, you will press the buttons to hear 10 excerpts from the ballet's music. At the back of the book, find a short biography of the composer, Pyotr Ilyich Tchaikovsky, with details about his composition of Swan Lake. Next to this, you can replay the musical excerpts and, for each of them, read a discussion of the instruments, rhythms and musical techniques that make them so powerful. A glossary defines musical terms.The Story Orchestra series brings classical music to life for children through gorgeously illustrated retellings of classic ballet stories paired with 10-second sound clips of orchestras playing from their musical scores. ...Show more
$19.00
NZD
Category: Sound Books
Celebrate 30 wonderful years of We're Going on a Bear Hunt in this special anniversary edition of the much-loved family favourite. We're going on a bear hunt. We're going to catch a big one. Will you come too For thirty years, readers have been swishy-swashying and splash-sploshing through this award-wi nning favourite. This new anniversary paperback edition brings the story to life for a whole new generation of readers. Follow and join in the family's excitement as they wade through the grass, splash through the river, squelch through the mud and brave their way through the swirling, whirling snowstorm in search of a bear. What a surprise awaits them in the cave on the other side of the dark forest! ...Show more
$23.00
NZD
Category: Sound Books | Series: Wee Gallery Sound Books
Little fingers can easily press the sound chips to hear favourite city vehicles, and learn their names in this interactive board book.
$33.00
NZD
Category: Sound Books | Series: The Story Orchestra
Discover what it would be like to travel through the four seasons in one day, following a little girl called Isabelle and her dog, Pickle, as they take on the adventure of a lifetime. As a sign of the changing seasons, Isabelle carries a little apple tree with her, and we see it bud, blossom and lose its leaves. Each spread features a musical note to press and a 10 second sound clip from the original score of Vivaldi's Four Seasons. Illustrated by artist Jessica Courtney-Tickle, the book also features a biography of Vivaldi at the back along with a guide to the music. This is the first title in a series of sound books that bring classical music to life for young children.  ...Show more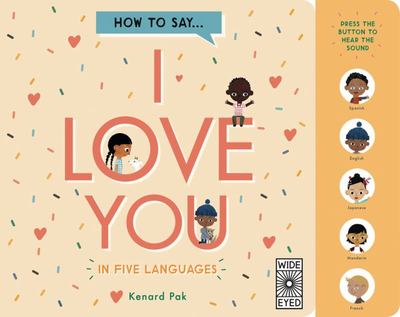 $22.00
NZD
Category: Sound Books
Learn to say 'I Love You' in French, Japanese, Mandarin, English and Spanish with this fun press and listen board book. Meet a child from each country who loves a different person, from George in England who loves his dog, to Jia in China who loves her brother. Press each button on the side of the book to hear the phrase said in each language, then practise saying it yourself ...Show more
$27.00
NZD
Category: Sound Books | Series: Harry Potter
Don't miss this one-of-a-kind Harry Potter guidebook which includes a wand that activates seven magical spell sounds! Wands at the ready! Whether you're a Hufflepuff or a Slytherin, from an old wizarding family or new to the wizarding world, your magical journey usually begins at Ollivanders wand shop. In this spellbinding hardcover book, Harry Potter film fans of all ages can explore Ollivanders and learn what makes a wand. Then take a wand for a spin as you discover the most magical moments from the Harry Potter films in this incredible book! The wand included activates seven different spell sounds. Simply perform the proper wand motion, hold the wand over the spell you wish to use, and tap the button. It's just like magic! ...Show more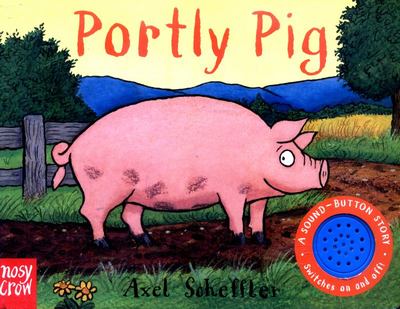 $15.00
NZD
Category: Sound Books | Series: Noisy Farm
A brand new series of friendly farmyard tales featuring a big sound button, with a noisy farm animal sound - bound to be a hit with young Axel Scheffler fans.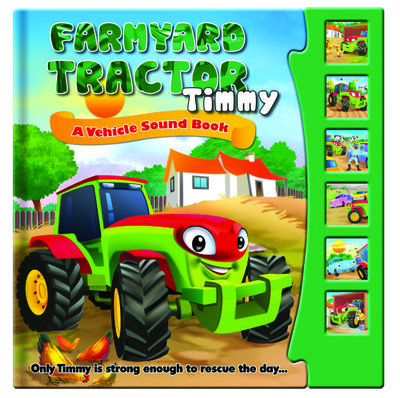 $15.00
NZD
Category: Sound Books | Series: Sound Books
A story sound book with generic sounds to entertain as you read through the story of your favourite vehicles
$23.00
NZD
Category: Sound Books
Poor Cinderella is made to cook and clean for her stepsisters. Her wicked stepmother won't even let her go to the Royal Ball. But then, in a flurry of sparkles, her Fairy Godmother arrives and everything changes...A charmingly illustrated sound book version of the classic fairy tale, sure to appeal to t he youngest of readers.    ...Show more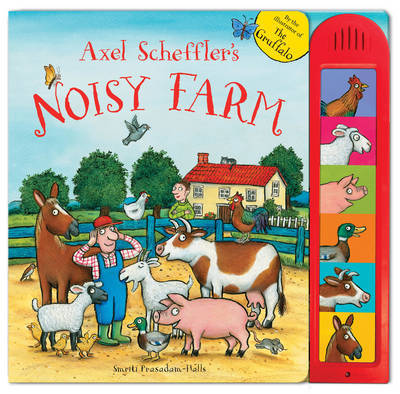 $30.00
NZD
Category: Sound Books
Press the buttons and join in with all the noisy animals! The animals are having a VERY noisy time on the farm in this fantastically fun new sound book from renowned illustrator, Axel Scheffler. With six sound buttons to press, lots to spot on every page and fun activities to do, children will return to this gorgeous gift book time and time again. ...Show more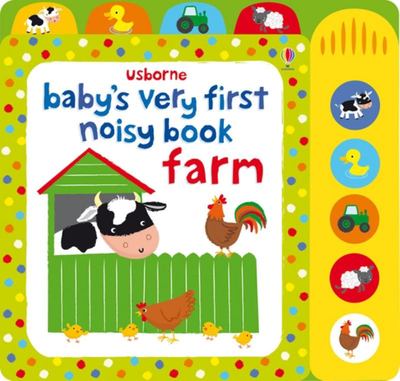 $25.00
NZD
Category: Sound Books | Series: Baby's Very First Books
Press the buttons to hear specially composed musical sound clips incorporating animal and tractor noises. Very little children will love the bold and bright illustrations.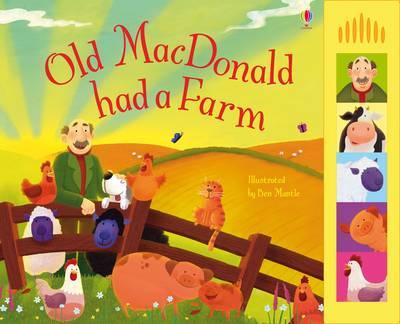 $25.00
NZD
Category: Sound Books
This colourfully illustrated book with an accompanying sound panel presents the classic farm animal rhyme, while allowing children to press the buttons to hear all the appropriate animal sounds as well as the 'Old MacDonald' tune.