$16.00
NZD
Category: NZ Picture Books
A funny lift-the-flap story for Little Kiwi fans about pesky sounds and other 'reasons' not to get to sleep, by bestselling author Bob Darroch. Yikes, what's that noise? All Little Kiwi wants is to have a snooze, but his sister and her friend are having a sing-song. So off he goes to find a quiet spot for his nap. But there are other creatures making music, too . . . A funny and relatable tale for littlies about dealing with pesky sounds and other 'reasons' not to get to sleep, with Bob's signature humour always enjoyed on different levels by adults and kids. ...Show more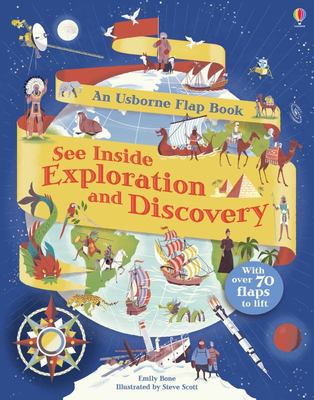 $23.00
NZD
Category: Lift-the-Flaps | Series: Usborne See Inside
Some of the most famous and daring explorers from history are featured in this interactive, lift-the-flap reference book. Find out about Marco Polo's journey from Italy to China in 1271, Ibn Battuta's 28-year trip around the globe, Christopher Columbus' discovery of the 'New World', the race to the pole s, space exploration and lots more. ...Show more
$25.00
NZD
Category: Sound Books | Series: 10-Button Super Sound Books
Children will love learning about dinosaurs and the sounds they make in this colourful, photographic series. Featuring 10 different super sounds - get ready for some noisy fun!
$30.00
NZD
Category: Lift-the-Flaps | Series: Lonely Planet Kids
It's time to peek inside the world's most famous museums. Welcome to Lonely Planet Kids' Incredible Cabinet of Wonders - the greatest little museum in the world! 12 collectors, from toy makers and monster hunters, to sailors and archaeologists, have created their own themed cabinets and filled them wit h their favourite things. Kids can lift the flaps and open the cabinet doors to discover 100 extraordinary objects from our planet's weird and wonderful past and present, then read fascinating stories behind each one and find out where to see them in real life. What objects will they find? And what stories will they tell? The 12 themed collections are: Toy Maker's Cabinet Sailor's Cabinet Monster Hunter's Cabinet Naturalist's Cabinet Miniaturist's Cabinet Doctor's Cabinet Treasure Hunter's Cabinet Archaeologist's Cabinet Costume Maker's Cabinet Musician's Cabinet Scientist's Cabinet Make Believer's Cabinet Each cabinet is illustrated by a different artist and features photos of every astonishing and unusual artefact. About Lonely Planet Kids: Come explore! Let's start an adventure. Lonely Planet Kids excites and educates children about the amazing world around them. Combining astonishing facts, quirky humour and eye-catching imagery, we ignite their curiosity and encourage them to discover more about our planet. Every book draws on our huge team of global experts to help share our continual fascination with what makes the world such a diverse and magnificent place - inspiring children at home and in school. ...Show more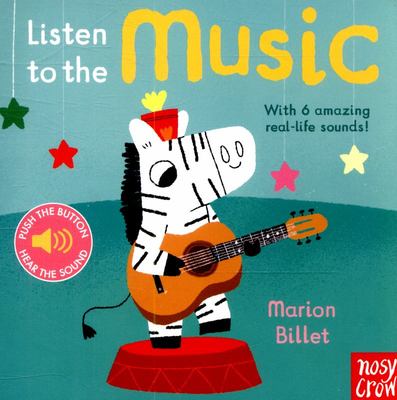 $22.00
NZD
Category: Sound Books | Series: Listen to The...
A brand new series of sound-button board books which combines gorgeous illustrations with six high-quality sounds.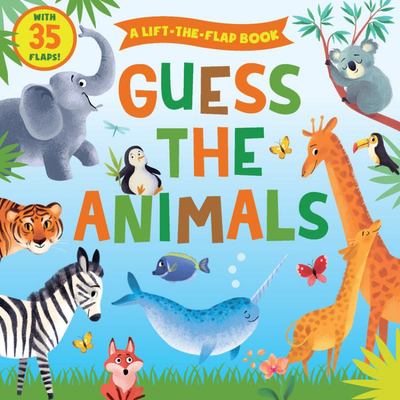 $15.00
NZD
Category: Board & Cloth Books
In Guess the Animals: A Lift-the-Flap Book, young readers will learn about animals from around the world, and then guess which ones are hiding beneath the flaps based on written clues. A new board book series from Clever invites readers to guess whats hiding beneath the flaps on every full-page spread. In Guess the Animals: A Lift-the-Flap Book, children will learn about all types of animals as they read clues written on flaps that fold down to reveal which critter is underneath. • Guess the Animals: A Lift-the-Flap Book is the perfect interactive, introductory book to animals that roam the forests, oceans, jungles, skies, and more. • Young readers will learn fun facts about animals that live in different types of climates. • Each spread contains 7 flaps with clues about an animal thats hidden beneath.   ...Show more
$18.00
NZD
Category: Lift-the-Flaps | Series: Busy Day
Nee-naw, nee-naw! Can you help the firefighter to save the day? Join in and use the flaps to slide down the pole, unroll the hose, put out the fire and much, much more. With interactive action-flaps, you can do it, too!Each clever flap provides an action or scene-change to encourage children to actively engage and explore. The playful flaps are perfect for little hands to develop fine motor skills and hand-eye coordination. ...Show more
$15.00
NZD
Category: Lift-the-Flaps | Series: Campbell, Rod
'I wrote to the zoo to send me a pet . . .'Rod Campbell's classic lift-the-flap book Dear Zoo has been a firm favourite with toddlers and parents alike ever since it was first published in 1982.Young children will love lifting the flaps to discover the animals the zoo has sent - a monkey, a lion and eve n an elephant! But will they ever manage to send the perfect pet?With bright, bold artwork, a catchy refrain and a whole host of favourite animals, no child's bookcase is complete without a well-worn copy of Dear Zoo. ...Show more
$23.00
NZD
Category: Lift-the-Flaps | Series: See Inside
A new addition to the See Inside series about how things - from the most mundane household objects to most complicated machines - work and operate. Lifting the flaps reveals the insides and machinations of machines and devices, explaining in simple, clear language exactly how they work. Machines includ e: diggers, cars, cranes, toilets, taps, microwave ovens and cinema projectors. Ages: 6+ ...Show more
$23.00
NZD
Category: Lift-the-Flaps | Series: See Inside
Containing over 50 sturdy, embedded flaps, this book allows readers to explore the furthest reaches of our universe, learning about how it began and about our place among the stars.
$15.00
NZD
Category: Board & Cloth Books | Series: My First Gruffalo
Who's that behind the tree? Lift the flaps to find all your favourite characters from the Gruffalo. A brand new title from the My First Gruffalo pre-school and baby range. A chunky board book with sturdy flaps - perfect for small paws. Publishing alongside My First Gruffalo: Spot and Say, a first words board book with handy tabs. ...Show more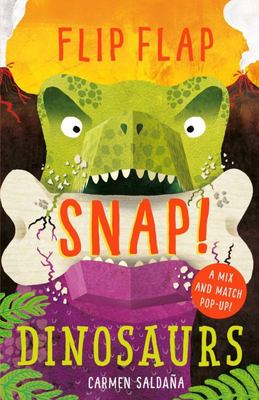 $23.00
NZD
Category: Lift-the-Flaps | Series: Flip Flap Snap
Whoever heard of a Tyranno-ceratops? Or how about a diplo-dactyl? Flip the flaps to come up with fun combinations that put a new twist on dinosaurs - but watch out, these animals bite! With rhyming non-fiction text, fun facts, fantastic pop-ups and stunning artwork from Carmen Saldaña these books are su re to raise a few giggles. Contents list: Tyrannosaurus Rex Triceratops Diplodocus Parasauralophus Pterodactyl ...Show more