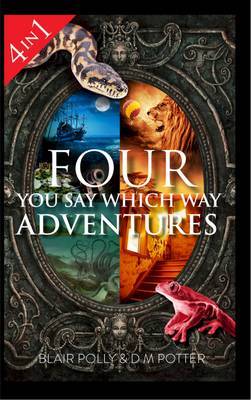 $30.00
NZD
Category: Pick A Path Stories | Series: You Say Which Way | Reading Level: 8-12
Search for pirate treasure. Live in a magic house. Go on safari. Travel back in time. An interactive collection where YOU say which way the story goes. This volume contains four books: Pirate Island, In the Magician's House, Lost in Lion Country, Once Upon an Island. These stories depend on YOU. At th e end of each chapter you make a decision that determines which way the story goes. Start by choosing which story to read. Things might get a little trickier after that. Oh ...and watch out for the giant squid! ...Show more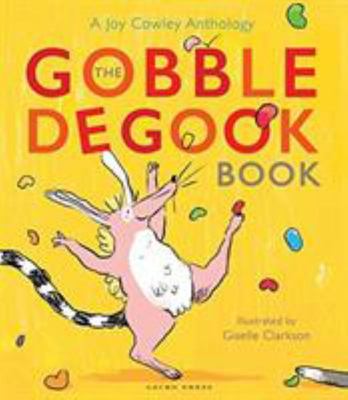 $40.00
NZD
Category: Treasury Collections & Special Editions
Joy Cowley's favourite stories, poems and nonsense rhymes collected in a hardback gift volume for the family to treasure. It selects the best of Cowley's poems and stories to read aloud, including much-loved classics such as Greedy Cat and Nicketty-Nacketty Noo Noo Noo. Fully re-illustrated with humour and energy by newcomer Giselle Clarkson, these short stories, picture books and funny poems will bring joy to a new generation. ...Show more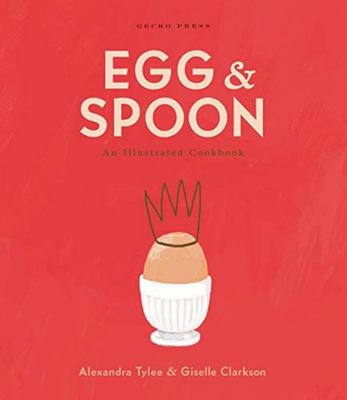 $40.00
NZD
Category: Cook Books/Party Books
Egg and Spoon is a beautiful illustrated cookbook for children—and adults—that celebrates imagination, confidence and the fun of cooking. A scrumptious collection for anyone who loves good healthy food— and an occasional indulgence. Here are after-school snacks, breakfast on a stick, cakes, slices and dinners. Egg and Spoon is for children learning to cook independently and families to enjoy cooking together. Much of the food is naturally gluten-free or vegan. Alexandra Tylee is the owner and chef at Pipi Café, a little pink house, cottage garden and pizza truck. Pipi celebrates eating together and taking pleasure in small things—hot chocolate in a special cup, foraged food, a boiled egg slipped into a pocket for later. Tylee trusts children to choose flavours and handle equipment in this joyful book that will set them on a lifetime love of healthy cooking and eating. Giselle Clarkson's illustrations are scrumptious and subversively playful.   ...Show more
$20.00
NZD
Category: NZ Picture Books
One night on Nadia Lim's Central Otago farm a little chick hatches out of its egg ..."My, oh my, you're MARVELLOUS!" Mama whispers happily. "Welcome Marvellous Marvin, to our little family." This adorable picture book, inspired by a true story, includes family photos, egg-citing farm and food facts and a collectable Nadia Lim fluffy pancakes recipe. ...Show more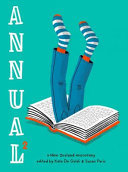 Annual 2
by Kate De Goldi; Susan Paris
$40.00
NZD
Category: Gift Books
Annual 2 contains all-new material for 9- to- 13-year-olds. The result is a highly original, contemporary take on the much-loved annuals of the past - all in one beautiful package. Alongside familiar names publishing for children - Gavin Mouldey, Sarah Johnson, Ben Galbraith, Barry Faville, Giselle Cla rkson, and Gregory O'Brien - you'll find the unexpected, including a new song by Bic Runga, a small-town mystery by Paul Thomas, and a classic New Zealand comic illustrated by new talent Henry Christian Slane. Smart and packed with content, a book for the whole family. ...Show more
$15.00
NZD
Category: NZ Picture Books
New edition of a classic tale from one of the 20th century's bestselling children's authors.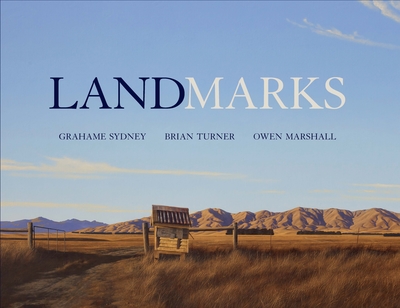 Landmarks
by Owen Marshall; Grahame Sydney; Brian Turner
$75.00
NZD
Category: NZ Non Fiction | Reading Level: near fine
A handsome, landmark book celebrating the work of three of our literary and artistic heavyweights. The complementary work of artist Grahame Sydney, fiction writer Owen Marshall and poet Brian Turner was first brought together in the hugely successful Timeless Land in 1995. Its pages showed their shared, deep connection to Central Otago, to its vast skies, its wide plains punctuated by jagged ranges, its unique colours and its dwarfing effect on the people who pass through it. Twenty-five years later, this lavish new volume from these three long-time friends showcases a rich selection of their subsequent work, including recently written, previously unpublished pieces. Through their own marks about the land and its people, be it in ink or paint, they offer a love song to the South Island, in particular Central Otago. ...Show more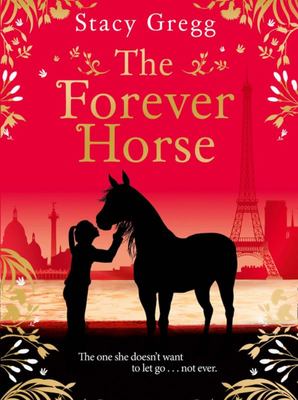 $25.00
NZD
Category: NZ Middle Fiction
An enchanting and inspiring stand-alone novel from the author of The Princess and the Foal. Maisie has always loved horses. She is also a talented artist. When the opportunity arises for her to study in Paris, her two worlds collide. There, in the heart of the city, Maisie finds the childhood diary of f amous horse artist, Rose Bonifait, and meets the beautiful black stallion, Claude. As the two girls' stories emerge, tragedies unfold - both past and present - and Maisie realises that she can't begin to imagine life without her forever horse... ...Show more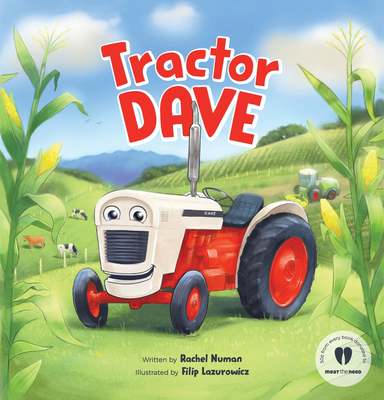 $20.00
NZD
Category: NZ Picture Books
Blades spinning, wheels turning, tractors roaring! It's maize-harvesting day on the farm and Tractor Dave can't wait to help out. But when disaster strikes, it's up to Dave to save the harvest.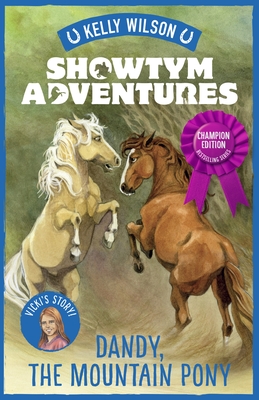 $8.00
NZD
Category: NZ Junior Fiction
In the first Showtym Adventure, Vicki must train her own wild pony in order to continue her dream of riding. When nine-year-old Vicki Wilson's beloved lease pony is sold, she is heartbroken. Her family doesn't have much money, and she is desperate to have a pony of her own so she can keep riding. Then Vicki has the chance she has been waiting for, to tame and train her own wild pony! How will she earn the trust of her beautiful new chestnut? And will Dandy ever be quiet enough for her to ride at Pony Club or compete at Ribbon Days? This story is inspired by the Wilson Sisters' early years, where Vicki, Kelly and Amanda Wilson first encounter horses in the wild and learn what it takes to make them champions. ...Show more
$21.00
NZD
Category: NZ Middle Fiction
It's Singapore in 1940, war is just around the corner-but twelve-year-old Lizard doesn't know that. He lives in Chinatown above a tailor's shop, surviving on his wits and hustling for odd jobs. When he steals a small teak box containing a Japanese code book from a Raffles Hotel suite, he finds himself i n a dangerous world of wartime espionage. Lizard doesn't know who to trust. How is the mysterious book inside the box connected to his friend Lili, a girl full of secrets and fighting skills? Can he trust her, or will she betray him in the end? Lizard's Tale is an action-packed adventure for middle-grade readers, set in a British colony in Asia as the Japanese invasion of Singapore looms. ...Show more
$21.00
NZD
Category: NZ Middle Fiction
In an abandoned house at the end of their street, twin brothers Stefan and Arlo discover a young girl hiding in its dusty shadows. Alice needs their help - her twin sister is locked in a cage suspended high above a mysterious mine in a strange parallel world-and she asks an impossible favour. Will they meet her on the next full moon at the entrance to a tunnel they both know doesn't exist? Except that it does. And when they travel through it, Stefan and Arlo find themselves on a quest that will challenge all their ideas of who they are and what they can do. The Tunnel of Dreams is a delightful middle-grade fantasy adventure about friendship and loyalty, and about dreaming big and achieving the impossible. ...Show more