$50.00
NZD
Category: Reference Books
All aboard Guinness World Records 2021 for a life-changing journey of discovery! This year, we're devoting a chapter to the history of exploration, starting with the story of the very first circumnavigation, along with our "History of Adventure" timeline, featuring a host of remarkable achievements. The fully revised and updated best-seller is packed with thousands of incredible new feats across the widest spectrum of topics, providing a whistle-stop tour of our superlative universe. Our ever-expanding pool of international consultants and experts help us make sense of the world around us and the cosmos beyond. So join us as we embark on a voyage through the vast panorama of record-breaking in 12 fact-packed chapters: - Travel through the Solar System and see the planets come to life with a free augmented-reality feature- Encounter the cutest, weirdest, most dangerous and exotic creatures on our home planet- Meet the world's tallest, shortest, hairiest and heaviest humans- Marvel at the latest high scores, speed runs and players at the top of their game in eSports and beyond- Get the lowdown on the world's most successful and prolific actors, musicians, TV stars and influencers- Review the greatest sports achievements from the past year and celebrate today's top athletes We've also selected the best of the newly approved claims from the 50,000 applications received from the public over the past 12 months. But don't just be a tourist: try some of our specially created try-at-home challenges that could see YOU listed in the world-famous book of records. If you want to be one of those lucky few, check out our Against the Clock chapter - we might even see you in next year's edition!   ...Show more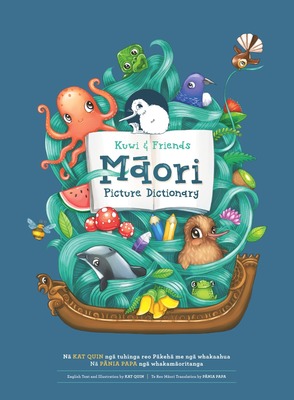 $35.00
NZD
Category: Te Reo Maori Language
Beginners Māori Language Picture Dictionary, for the Whole Family. From the #1 bestselling and award-winning author and illustrator of the Kuwi the Kiwi series, Kat Merewether, comes a large scale, stunningly illustrated visual dictionary. Full of over 1000 basic words in te reo Māori and English, perfe ct for every New Zealander.  A fun, easy-to-use resource for those wanting to discover, learn and use everyday words in te reo Maori. The illustrations are designed to help with comprehension, particularly for younger learners. Visual cues can assist with retention of language, to recall spoken and written words.  68 fully illustrated pages, in a large format (265 x 366mm), in vibrant full colour, with over 1000 te reo Maori words, translated into English. Embedded with gorgeous Kuwi the kiwi (and friends) illustrations.  Designed for everyday use, in the whanau (family), kura (school) and for all New Zealanders. Ages 0-100+. A portion of each sale goes to charity Kiwis for Kiwi. ...Show more
$38.00
NZD
Category: Encyclopedias
Dangerous animals get a bad rap, but this beautifully illustrated encyclopaedia helps us appreciate the incredible features of some of our more hair-raising animal species. With more than sixty of the most deadly and dangerous animals from across the world to explore, every page of this beautifully illu strated volume is more eye-opening than the last. You will learn interesting facts about these fascinating species, (many of which you won't have even known were deadly) such as how they have adapted to survive and whether we should be threatened by these animals or appreciate them for their incredible features. Children and adults alike will pore over the breathtaking scientific illustrations of unusual animals from the Cone Shell to the Wolverine and the Irukandji Jellyfish to the Slow Loris, debating their relative dangerous features, learning about science and nature along the way.  This gorgeous hardcover book is illustrated in exquisite detail by award-winning author and illustrator, Sami Bayly. A brilliant companion to The Illustrated Encyclopaedia of Ugly Animals. ...Show more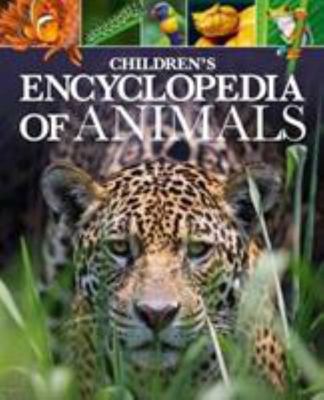 $25.00
NZD
Category: Encyclopedias
From lions and lemurs to dogs and dolphins, this fact-packed encyclopedia contains everything kids aged 8 and up need to know about a wide variety of animals. This comprehensive animal encyclopedia presents in-depth information in a way that is engaging and accessible to young readers. Illustrated throu ghout with stunning photographs and features detailed fact boxes summarize key information. ...Show more
$70.00
NZD
Category: Encyclopedias
Science and technology, nature, geography, culture, sports and hobbies, and history all combine in this mind-blowing visual encyclopedia. From incredible insects and musical instruments to spacecraft and prehistoric life, and from art and earthquakes to American football and dogs, Picturepedia gives you a world of information on every page. Did you know that more than half of the human body's weight is water, and that a koi carp can live for more than 200 years? Or how about there being more than 20,000 islands in the Pacific Ocean, or that Turkey eats the most bread, with each person getting through 104.6 kg (230.5 lb) of it per year? First published in 2015, Picturepedia has been revamped into a more thrilling edition that will take you on a visual odyssey. This brilliant book is crammed with stunning photographs, gripping information, and explanatory diagrams that allow for fascinating discoveries. New and updated and jam-packed with thousands of pictures and fascinating facts about science, nature, culture, sports, and history, Picturepedia is the ultimate visual encyclopedia. ...Show more
$30.00
NZD
Category: Lift-the-Flaps | Series: Lift the Flap | Reading Level: Children's - Grade 1-2, Age 6-7
With a page for each continent, children will love lifting the flaps in this atlas to discover the interesting animals, buildings, foods and cultures that they would find there.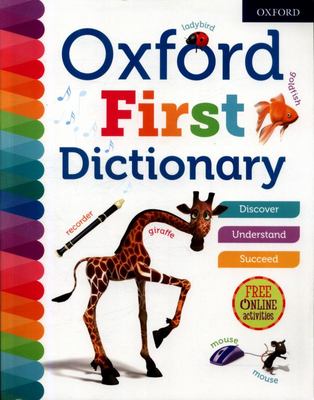 $27.00
NZD
Category: Dictionaries
This major new edition of the Oxford First Dictionary in hardback includes new words and more pages to extend vocabulary, improve spelling and support comprehension across the new curriculum. As well as updated example sentences (many from children's own reading), word classes and a supplementon spellin g and grammar tips and activities, the accessible alphabetical layout and up-to-date colourful illustrations make this the perfect first dictionary for home and for starting school. Also available in paperback and an ideal companion to the new updated edition of the Oxford First Thesaurus.Go online at www.oxfordschooldictionaries.com for the accompanying free downloadable activities. ...Show more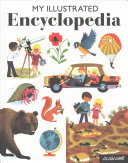 $35.00
NZD
Category: Encyclopedias
Alain Gree's 'My Illustrated Encyclopedia' is the largest and most comprehensive title published to-date by Button Books using the iconic illustrations from the archives of Alain Gree. The book contains a beautiful and eclectic selection of many of Alain's most well-known and loved images. Covering a h uge range of subject areas, including insects, birds, animals, fish, weather, farming, trees, flowers, transport and space, My Illustrated Encyclopedia is a stimulating and absorbing book for young children, brought to life by using the most charming of illustrations. The book provides the ideal opportunity for parents and young children to discuss the many subjects covered, giving children a wonderful platform to learn and ask questions about the world around them. ...Show more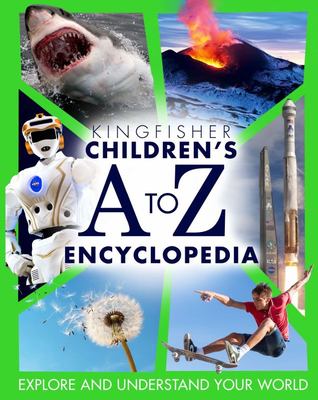 $50.00
NZD
Category: Encyclopedias
Children's A to Z Encyclopedia covers a full range of clearly arranged alphabetical topics, from ancient history and countries of the world to wildlife, politics, technology and more. This volume is the perfect purchase for any family. It will bear repeated use by all the family from 9+ through the teen age years.Fully updated with the very latest facts and data; clear text and more than 1000 photos and illustrations will inform and amaze. Detailed reference matter at the end of the book includes a world map, information on international organizations, mini biographies of scientists and explorers and history highlights. ...Show more
$23.00
NZD
Category: Non-Fiction: Languages
This dictionary offers up-to-date coverage of essential Italian and English, and extra help with Italian and English verbs and pronunciation, all in a compact and affordable format.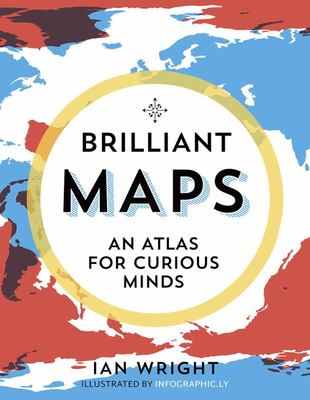 $45.00
NZD
Category: Atlases
See the world anew with this unique and beautifully designed infographic atlas. Which nations have North Korean embassies? What percentage of young people live with their families? Which country lists volleyball as its national sport? How much does it cost to get a pint around the world? And where can you find lions in the wild? Revelatory, thought-provoking and fun, Brilliant Maps is a unique atlas of culture, history, politics and miscellanea, compiled by the editor of the iconic Brilliant Maps website. As visually arresting as Information is Beautiful and as full of surprising facts and figures as any encyclopaedia, Brilliant Maps is a stunning piece of cartography that maps our curious and varied planet. For graphic design enthusiasts, compulsive Wikipedia readers and those looking for the sort of gift they buy for someone else and wind up keeping for themselves, this book will change the way you see the world and your place in it. ...Show more
$28.00
NZD
Category: Dictionaries
A new edition of the Oxford Junior Illustrated Dictionary in paperback with additional entries and over 7000 words from across all school subjects to support the higher vocabulary expectations in the new curriculum. Entries are simple and clear, and include numbered meanings, word classes,inflections an d relevant child-friendly example sentences. Topic word lists help with key subject vocabulary and a new feature section provides support for tricky spellings, punctuation terms and activities to help children check and edit their writing. Easy-to-use and brightly illustrated, it isthe perfect dictionary for developing dictionary skills, boosting word power and building confidence. Also available in durable hardback format and an ideal companion to the new updated edition of the Oxford Junior Illustrated Thesaurus. Go online at www.oxfordschooldictionaries.com for theaccompanying free downloadable activities. ...Show more