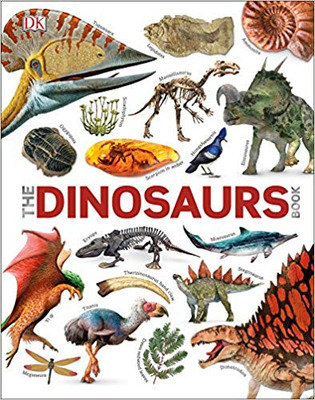 $30.00
NZD
Category: Dinosaurs
Everything you need to know about dinosaurs, pterosaurs, marine reptiles, and mammals in this stunning prehistoric encyclopedia for kids. With more than 1,000 images and fascinating facts, The Dinosaur Book brings young readers face-to-face with some of the most incredible creatures ever to exist. Using a range of full-colour images, including spectacular fossilised bones and realistic digital reconstructions, all forms of prehistoric life are covered. The Dinosaur Book includes important, recent prehistoric finds such as the amazing discovery of a 110 million-year-old dinosaur named Nodosaur as well as some of the remarkable feathered dinosaurs recently unearthed in China! Young readers can find out too, about the latest scientific discoveries that have changed the way we see these fascinating prehistoric animals - from new feathered dinosaurs to how and where they lived. ...Show more
$23.00
NZD
Category: Lift-the-Flaps | Series: Usborne See Inside | Reading Level: Children's - Kindergarten, Age 5-6
A fabulous flap book with over 50 flaps to lift, offering a glimpse into the prehistoric world of the dinosaurs. Stunning illustrations show how dinosaurs lived, hunted and how they died out. Flaps reveal extra facts, information and surprises.
$23.00
NZD
Category: Dinosaurs | Series: My Very First Books | Reading Level: Children's - Kindergarten, Age 5-6
This highly visual non-fiction book for very young children is packed with dinosaurs to look and talk about. Little children can find out about different species of dinosaur, how big they were, what they ate and how they lived and died.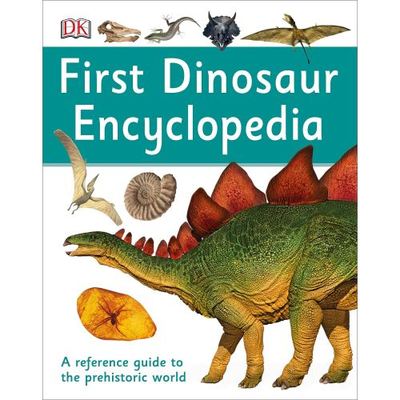 $25.00
NZD
Category: Dinosaurs
Go back in time with First Dinosaur Encyclopedia. A delightful first reference book about dinosaurs for young paleontologists, this updated edition of First Dinosaur Encyclopedia takes readers on a journey to the prehistoric world of dinosaurs. Find out everything there is to know about T. rexes and tri ceratops, see different dinosaur habitats, learn amazing facts, and get close to modern-day fossils. Children can test their dinosaur knowledge with quizzes, including a "Where in the World" map quiz that places dinosaurs in the right locations. Packed full of engaging photography and easy-to-follow text, First Dinosaur Encyclopedia brings history to life. ...Show more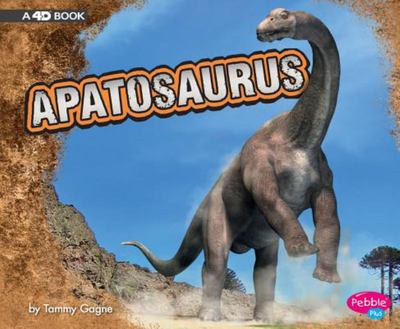 $15.00
NZD
Category: Dinosaurs | Series: 4D
Take a trip back in time to the Jurassic Period to learn about apatosaurus With its long neck and massive height, apatosaurus comes to life through immersive, vibrant images. Readers will be enticed to learn more about the dinosaurs' appearance, behavior, and their prehistoric habitat. Realistic illustr ations and easy-to-read text help any young reader find something to enjoy. Bring augmented reality to your students by downloading the free Capstone 4D app and scanning for access to additional content. ...Show more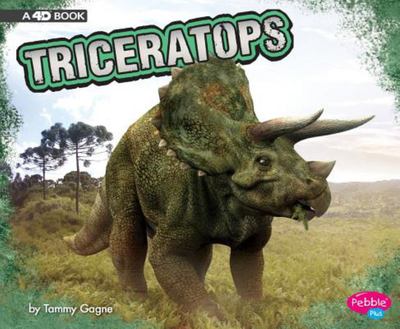 $15.00
NZD
Category: Dinosaurs | Series: 4D
Take a trip back in time to the Cretaceous Period to learn about triceratops With sharp horns and a large frill around its neck, triceratops comes to life through immersive, vibrant images. Readers will be enticed to learn more about the dinosaurs' appearance, behavior, and their prehistoric habitat. Re alistic illustrations and easy-to-read text help any young reader find something to enjoy. Bring augmented reality to your students by downloading the free Capstone 4D app and scanning for access to additional content. ...Show more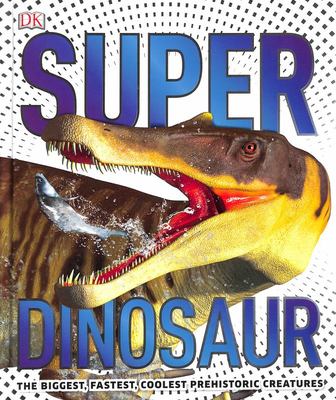 $40.00
NZD
Category: Dinosaurs
From the biggest teeth to the longest claws, SuperDinosaur uses jaw-dropping new lifelike images to bring you face-to-face with the most fearsome creatures that ever stalked the Earth. Get up close and personal with the deadly Dakotaraptor's killer claws, see an armoured Stegosaurus fight off foes with its spiked tail, and look through the crushing jaws of the all-powerful T-rex. Alongside the amazing images, SuperDinosaur is packed with incredible facts about these extraordinary creatures. Did you know that the fearsome Tyrannosaurus has the most powerful bite of any land animal that has ever lived? Or that the bizarre Amargasaurus had spines that stuck out 60 cm (24 in) from its neck? Or perhaps you fancy your chances in a staring competition with Temnodontosaurus - just be warned, its eyes are 25 cm (9.8 in) wide! Features on fascinating fossils and the latest scientific techniques will show you exactly how paleontologists piece together information about how dinosaurs would have looked and lived. The perfect read for children aged 9 and over, this brilliant and informative guide will appeal to budding dinosaur experts of all ages. ...Show more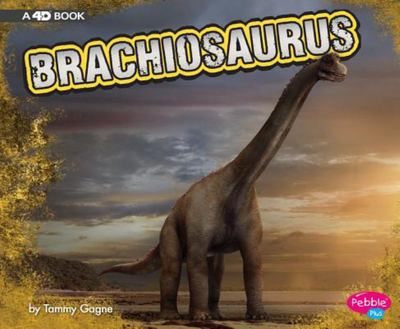 $15.00
NZD
Category: Dinosaurs | Series: 4D
Take a trip back in time to the Jurassic Period to learn about brachiosaurus Tall enough to reach treetops, brachiosaurus comes to life through immersive, vibrant images. Readers will be enticed to learn more about the dinosaurs' appearance, behavior, and their prehistoric habitat. Realistic illustratio ns and easy-to-read text help any young reader find something to enjoy. Bring augmented reality to your students by downloading the free Capstone 4D app and scanning for access to additional content. ...Show more
$24.00
NZD
Category: Dinosaurs
Help your child meet their favourite dinosaurs face-to-face with First Dinosaur Encyclopedia. They'll discover where dinosaurs came from, how they lived and what happened to them as well as interesting facts like which was the tallest dinosaur and who laid the largest dinosaur egg. From unearthing fossi ls to well-known dinosaurs like Velociraptor and Tyrannosaurus rex, kids will love getting their teeth into this exciting encyclopedia. Perfect for homework or just for fun, let your child take a stomp into the prehistoric world! ...Show more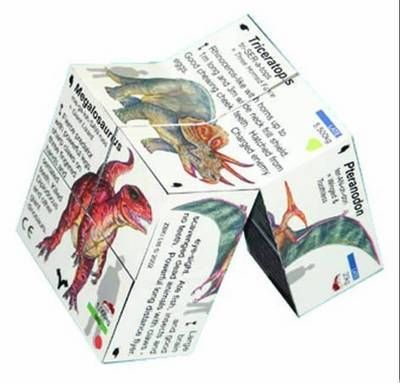 $16.00
NZD
Category: Novelty Items
3D Touchable Reality, Irresistible, Intriguing and Educational. Six pages on the outside, Six pages on the inside. Follow the path around the cube. Fact finding ready reference cube. Includes a colour coded dinosaur time-line. Sizes are relative to human size - play hunt the ghost. Learn to use a key fo r study. ...Show more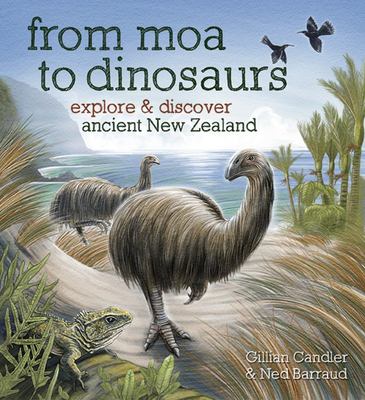 $20.00
NZD
Category: NZ Non Fiction
From Moa to Dinosaurs, the fifth title in the acclaimed 'explore & discover' series for children, looks back in time to reveal what lived in ancient New Zealand. The book begins with a glimpse of the animals that lived in New Zealand just before people arrived. It then goes back in time, providing s napshots of particular periods, as far back as 180 million years ago. The range of animals covered in this book is remarkable: moa and other extraordinary birds that are now extinct; crocodilians and turtles; the shark-toothed dolphin and giant penguins; dinosaurs such as sauropods and theropods; as well as those resilient survivors who can still be found in New Zealand today, such as kiwi, native bats, giant weta and tuatara. Beautifully illustrated and impeccably researched, this is a wonderful and intriguing way for children to learn something about the origins of New Zealand. ...Show more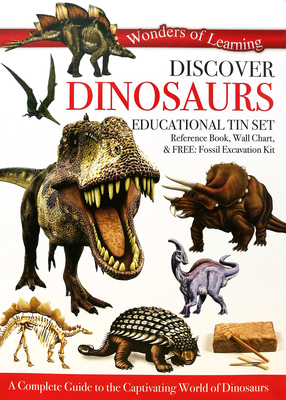 $23.00
NZD
Category: Dinosaurs | Series: Wonders of Learning
Take your learning on the go with this easy to transport mini science tin! Learn about the incredible world of the dinosaurs. Discover the fierce meat-eaters and meet the giant plant eaters and the dinosaurs that flew in the skies. Features: Educational tin set includes A5 size full colour reference boo k. Fold out the A2 size full colour poster *Also includes a dinosaur skeleton excavation kit. Suitable for ages 5 & up ...Show more