$40.00
NZD
Category: Social Issues
Channel Kindness is a collection of fifty-one stories of kindness, bravery, and resilience from young people all over the world collected by the Born This Way Foundation and introduced by Lady Gaga. For Lady Gaga, kindness is the driving force behind everything she says and does. The quiet power of kind ness can change the way we view one another, our communities, and even ourselves. She embodies this mission, and through her work, brings more kindness into our world every single day. Lady Gaga has always believed in the importance of being yourself, being kind to yourself and others, no matter who they are or where they come from. With that sentiment in mind, she and her mother, Cynthia Germanotta, founded Born This Way Foundation, a nonprofit organization dedicated to making the world a kinder and braver place. Through the years, they've collected stories of kindness, bravery, and resilience from young people all over the world, proving that kindness truly is the universal language. And now, we invite you to read these stories and follow along as each and every young author finds their voice, just as Lady Gaga has found hers.Within these pages, you'll meet young changemakers who found their inner strength, who prevailed in the face of bullies, who started their own social movements, who decided to break through the mental health stigma and share how they felt, who created safe spaces for LGBTQ+ youth, and who have embraced kindness with every fiber of their being by helping others without the expectation of anything in return.Individually and collectively, the stories collected here prove that kindness not only saves lives but builds community. Kindness is inclusion, it is pride, it is empathy, it is compassion, it is self-respect and it is the guiding light to love. Kindness is always transformational, and its never-ending ripples result in even more kind acts that can change our lives, our communities, and our world. ...Show more
$19.00
NZD
Category: General Graphic Books
Meet our superheroes: - Binky, aka The Monotreme! - Worried Norman, once bitten by a radioactive croissant and now Pastry Person! - Letitia, an occasionally bossy science-wombat and genius inventor!   Together, they are the EnviroTeens and they are about to get very, very angry. Singleuse Plastic Brend an may have an evil plan to destroy all the world's turtles with his dastardly tur-tele-pooter but, believe it or not, there is something even more sinister than an angry plastic bag on a garbage island in the middle of the ocean ... Climate change! Oh no! The EnviroTeens will do anything to stop this impending disaster: scale slippery volcanoes, scurry through forests full of poisonous armpit monsters, even meet Senator Ian, the Climate Denialist Potato. But can three teenagers and a chicken save the whole world? Why not, nobody else is! Maybe they are in with a chance? I can't look, it's too exciting! A hilarious graphic novel about a group of teens who are determined to clean the planet and clear the air. A proportion of the publisher's profits will be donated to School Strike 4 Climate Australia. ...Show more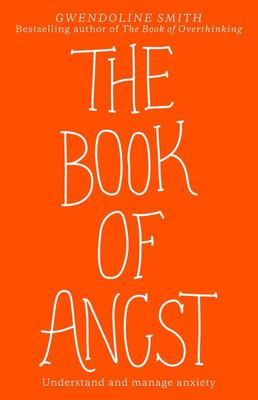 $25.00
NZD
Category: Teenage Issues | Reading Level: near fine
From the author of international bestsellers The Book of Knowing and The Book of Overthinking.   There's a lot of angst around these days. This heightened sense of fear, concern, insecurity and uncertainty can be overwhelming. Bestselling author of The Book of Overthinking and The Book of Knowing Gwendo line Smith explains what angst is and the ways in which deep anxiety can manifest. Gwendoline then drills down into social anxiety, which is often underdiagnosed but is one of the most common of the anxiety family. Using simple, clear language and humorous illustrations, Gwendoline gives detailed step-by-step advice on how to cope.   ...Show more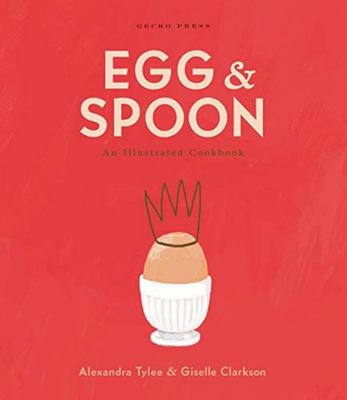 $40.00
NZD
Category: Cook Books/Party Books
Egg and Spoon is a beautiful illustrated cookbook for children—and adults—that celebrates imagination, confidence and the fun of cooking. A scrumptious collection for anyone who loves good healthy food— and an occasional indulgence. Here are after-school snacks, breakfast on a stick, cakes, slices and dinners. Egg and Spoon is for children learning to cook independently and families to enjoy cooking together. Much of the food is naturally gluten-free or vegan. Alexandra Tylee is the owner and chef at Pipi Café, a little pink house, cottage garden and pizza truck. Pipi celebrates eating together and taking pleasure in small things—hot chocolate in a special cup, foraged food, a boiled egg slipped into a pocket for later. Tylee trusts children to choose flavours and handle equipment in this joyful book that will set them on a lifetime love of healthy cooking and eating. Giselle Clarkson's illustrations are scrumptious and subversively playful.   ...Show more
Humans
by Brandon Stanton
$50.00
NZD
Category: Non-Fiction | Series: Humans of New York
Brandon Stanton's Humans is a book that connects readers as global citizens at a time when erecting more borders is the order of the day. It shows us the entire world, one story at a time. After five years of travelling the globe, the creator of Humans of New York brings people from all parts of the wor ld into a conversation with readers. He ignores borders, chronicles lives and shows us the faces of the world as he saw them. His travels took him from London, Paris and Rome to Iraq, Dubai, Ukraine, Pakistan, Jordan, Uganda, Vietnam, Israel and every other place in between. His interviews go deeper than before. His chronicling of peoples' lives shows the experience of a writer who has traveled widely and thought deeply about the state of our world. Including hundreds of photos and stories of the people he met and talked with in over forty countries, Humans is classic Brandon Stanton - a brilliant illustrated book that includes many photos and stories never seen before. For the first time for a Humans of New York title, Humans will contain several of the essays Brandon's posted online which have been read, loved and enthusiastically shared by his followers. ...Show more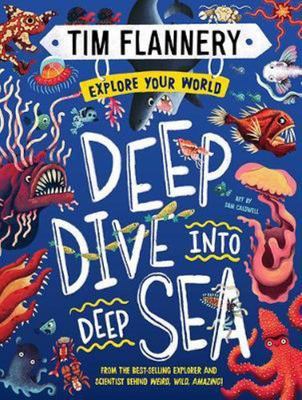 $30.00
NZD
Category: Sealife | Series: Explore Your World
Get ready to dive into the darkest depths of the sea with real-life explorer and scientist, Professor Tim Flannery. You might think you know about the ocean, but the deep sea is nothing like the beach. Things are WEIRD down there.  Who is the giant squid's mortal enemy? Can you see ghosts in the deep se a? Why would a sea cucumber have teeth on its butt? And what on earth is a headless chicken monster? Put on your SCUBA gear - you're about to find out!   From the author of the best-selling Explore Your World: Weird, Wild, Amazing!, this compendium will enthral and enlighten readers with bizarre facts and vibrant illustrations of the most incredible creatures hiding in the deep sea. Prepare to gasp, laugh and squirm in disgust! ...Show more
$20.00
NZD
Category: Film, Media & Gaming | Series: Mojang Minecraft Guide to...
Guide to Minecraft Dungeons is a companion to the game, created especially for heroes who intend to vanquish the Arch-Illager and his evil illager minions. This book contains strategy tips for all the malicious mobs you'll need to defeat, hints about where to look for helpful items and treasure, an in-d epth look at each unique dungeon environment and what you'll find there, combo ideas for weapons, armour and artefacts to suit different play styles, and insider info from the team who created Dungeons. With insider info and tips from the experts at Mojang, this is the definitive guide to Minecraft Dungeons. ...Show more
$28.00
NZD
Category: Film, Media & Gaming
The ultimate guide to surviving in all three Minecraft dimensions. 100% unofficial. This fully illustrated unofficial guide is packed with tips to help you stay alive in Minecraft's Survival mode. It covers everything you could possibly want to accomplish - you'll learn how to explore, fight mobs, mine materials, craft equipment, hunt down loot and build an epic base in the Overworld. When you're ready to visit the Nether, you'll find out how to make it out alive with an inventory full of rare items to help you brew potions. And when it's finally time for you to visit the End to battle the ender dragon, you'll learn the best tips and tricks to succeed. With the help of this guide, you'll be master of all three dimensions in no time, and you'll have fun doing it.   ...Show more
$50.00
NZD
Category: NZ Non Fiction
Captain Charles Hazlitt Upham is the only combat soldier ever to win the Victoria Cross twice. His acts of bravery in World War II meant he probably deserved six more.   The mystery of how a reserved, modest, slightly built farm valuer from New Zealand, could be so ferocious and fearless in battle has intrigued and fascinated Tom Scott ever since he read about Charles Upham as a schoolboy. 'Searching for Charlie' is his epic quest to unravel the "real" Charles Upham. ...Show more
$17.00
NZD
Category: Biography & Autobiography
A wickedly witty field guide to bookstore customers from the Person Who Doesn't Know What They Want (But Thinks It Might Have a Blue Cover) to the harried Parents Secretly After Free Childcare. It does take all kinds. If you visit bookshops more often than the grocery store, you'll recognize the types. There's the Expert (with subspecies from the Bore to the Helpful Person), the Young Family (ranging from the Exhausted to the Aspirational), Occultists (from Conspiracy Theorist to Craft Woman). Then there's the Loiterer (including the Erotica Browser and the Self-Published Author), the Bearded Pensioner (including the Lyrca Clad), the The Not-So-Silent Traveller (the Whistler, Sniffer, Hummer, Farter, and Tutter), and the Family Historian (generally Americans who come to Shaun's shop in Wigtown, Scotland). Two bonus sections include Staff and, finally, Perfect Customer -- all from Shaun Bythell (author of Confessions of a Bookseller), the funniest sell-and-tell observer in the house of books. This is the perfect read for anyone who ever felt a bookstore was home. You've been spotted! Or have you?   ...Show more
$20.00
NZD
Category: Biography & Autobiography
From the author of the bestselling Hatchet comes a true story of high-stakes wilderness survival! If not for his eight-hundred-mile journey from the busy Chicago city to a captivating Minnesotan farm aged five, there never would have been a Hatchet. Without the encouragement of the librarian who handed him his first book aged thirteen, he may never have become a reader. And without his daring teenage enlistment in the army, he might not have discovered his true calling as a storyteller. Gone to the Woods: A True Story of Growing Up in the Wild is the entrancing true story of Gary Paulsen's childhood, of grit and growing up, and is the acclaimed author at his rawest and most real. ...Show more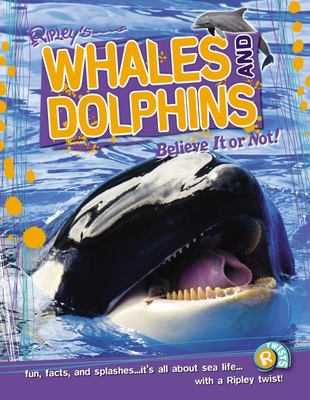 $10.00
NZD
Category: Sealife
This lavishly illustrated book will fascinate you with its incredible facts and full-colour pictures of whales and dolphins. Expect a wacky blend of stories and information with bite-size facts to amaze and delight your friends.