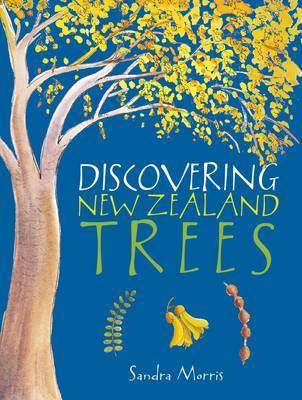 $20.00
NZD
Category: Plants & Trees
Introducing 20 of our most interesting native trees to young New Zealand naturalists, Sandra Morris presents charming watercolour illustrations and text in a style that mirrors her earlier successful book, Discovering New Zealand Birds. Each tree is shown in full with individual illustrations of the lea ves, flower parts, seed heads, and any insects, animals and birds that co-exist with or frequent the tree. In addition there are notes and illustrations to depict early Maori and European uses for each tree. Included are kauri, tree ferns, beeches, cabbage tree, nikau, pohutukawa, manuka, kanuka, rewarewa, puriri, kowhai, lancewood, taire, karaka, tree daisies, kahikatea, rimu, totara, matai, and miro. Children will learn about different types of forest in 'What is a tree?' at the beginning of the book and an index and bibliography complete an effective natural history resource that is sure to be popular with children and teachers alike. ...Show more

$35.00
NZD
Category: Gardening
Kids don't have the patience or the interest in having their own garden patch, they just want to have fun! Sarah O'Neil knows this well. Her series of clever outdoor projects will get kids outside throughout the growing season, having fun in the vegetable garden. While learning to grow vegetables is co vered in the book, the focus is on various cool projects to make and do - with and without the help of grown-ups - and kids will discover at the end that they have learned a lot about gardening. There's text and side-bars for kids and grown-ups. Beginning in the spring, they can get their hands dirty testing soil, fool the birds with stone strawberries, race Jack up the beanstalk, stir pots of stinky weed brew, grow plants for free, create a pirate map and find buried treasure, craft corn dolls, design their own stepping stones, and more. ...Show more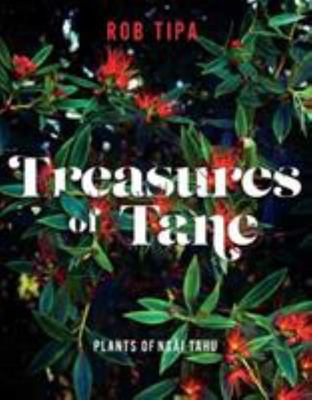 $50.00
NZD
Category: NZ Non Fiction
This book discusses traditional Maori uses of native plants of the South Island of New Zealand and traditions around them. The text describes the features and uses of each plant, listed alphabetically for quick reference. These stories of native plants of the South Island describe how Maori and European s grew and processed the plants, and it uncovers some surprising uses of native plants. Written by a journalist, the book is engaging, enlightening and user-friendly and is beautiful to browse and informative about native plants. ...Show more

$24.00
NZD
Category: Plants & Trees
Gail Gibbons reveals to young readers how a seed begins, what pollination is, and how flowers, trees, fruits, and vegetables get to be the way they are.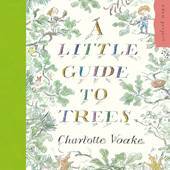 $20.00
NZD
Category: Plants & Trees
What sort of tree did Robin Hood's bow come from? What pine tree drops its needles in the winter and how did the monkey puzzle get its name? These are just some of the wonderful facts that you'll discover inside this book. Trees give us shade and the oxygen we breathe, like tall green giants that watch over us. And they are beautiful! Use the delicate illustrations and simple text to help your child identify the trees they see every day, whether they live in the country or the city. This book is a wonderful way of encouraging a child to interact with their environment, helping them to respect and protect the trees that surround them. ...Show more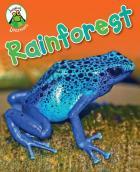 $19.00
NZD
Category: Plants & Trees | Series: Leapfrog Learners
Discover the magical world of the rainforest, from weird plants to big bugs! Leapfrog Learners offer fun facts in accessible text, perfect for building reading confidence.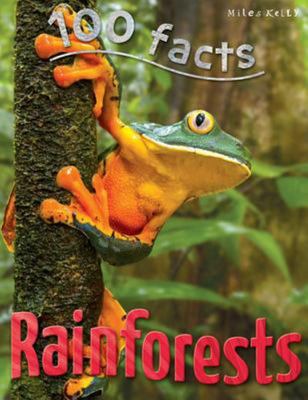 $8.00
NZD
Category: Plants & Trees | Series: 100 Facts
100 Facts Rainforests presents the world's rainforests in stunning detail for children aged 7+. Discover what makes these habitats so special and find out why they are disappearing and how people can help to conserve them. Exactly 100 facts accompanied by revealing photographs and detailed artwork will challenge children, acting as an incentive as they make their way through the book. Projects to make and do, amazing facts and hilarious cartoons add an extra element of fun. Add a detailed index, and 100 Facts is a perfect introduction to this fascinating topic. ...Show more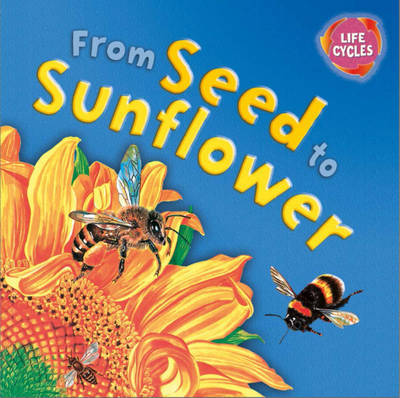 $22.00
NZD
Category: Plants & Trees | Series: Lifecycles
Introducing simple biology in a detailed and fascinating way, From Seed to Sunflower traces the lifecycle of this familiar flower. Reproduction, germination, growth, food and dying back are all covered in these beautifully illustrated books. Lifecycles is a series of four books that focus on animals an d plants familiar to most children. Written by a zoologist, these books are accurate and scientific, and written to promote further discussion, but essentially they are also full of interesting details that children will love. Suitable for KS1-2. ...Show more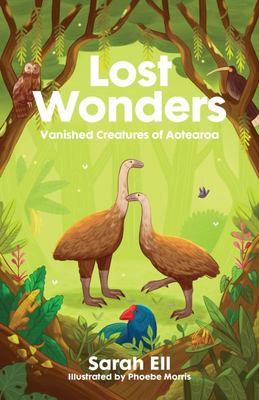 $25.00
NZD
Category: NZ Non Fiction
The story of the lost wonders of New Zealand's natural history: the extinct species which are now gone forever. Lost Wonders also features some key species which are on the brink - critically endangered - and the efforts that are being made to save them for future generations. The stories of these fasc inating creatures - birds, insects, reptiles and plants - are told in an entertaining and accessible style, drawing on first-hand accounts and supported with useful illustrations. It draws on accounts of their demise, and of the social climate in New Zealand in which these extinctions occurred. Illustrated with line drawings by Phoebe Morris, and written in a relatable style, this is perfect for 8-12 year olds, telling true stories about the species and the people involved in their extinction and/or recovery. Featured species include those which are long gone - New Zealand's dinosaurs, penguins and pelicans, and the giant gecko; extinctions since the human habitation of New Zealand, including the moa, piopio, huia and laughing owl, and native fish the grayling; species which were lost and found - the takahe, taiko, Tecomanthe speciosa and the weevils of Canterbury; and those at risk of extinction and how it came to this - kakapo, kaki, Maui's dolphin, kauri and whitebait. ...Show more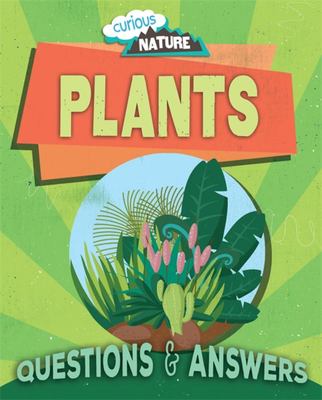 $18.00
NZD
Category: Plants & Trees | Series: Curious Nature
Plants are brilliant things to study scientifically. They grow, reproduce, make their own food and some can even defend themselves. In Plants you'll delve into the science behind these marvels of the natural world by conducting ten investigations or experiments using the ATOM method - Ask, Test, Observe & Measure - to ensure you're working just like a professional scientist. Work out how leaves function, the strength of the acid in a nettle, and whether plants can grow in cola! At the end of the book, scientific guidelines explain why scientists do things a certain way and the things they look out for or try to avoid. ...Show more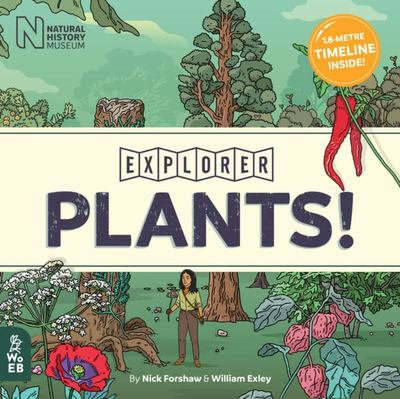 $25.00
NZD
Category: Plants & Trees | Series: Explorer
This fun reference book features more than 100 plants, from familiar flowers and trees to unusual plants from around the world Stop and smell the roses with Agent Osprey as she works to uncover the mysterious world of plants! Plants! includes a 1.8-metre-long timeline, featuring over 100 plants from th eir first known forms through to their living descendants and a fascinating journal that looks into how they have survived and thrived. Plants! is the latest entry in the Explorer series from What on Earth Books. Bugs! and Dinosaurs! are winners of a Parents' Choice Silver Award 2018. ...Show more
$25.00
NZD
Category: Plants & Trees | Series: The Life-Size Guide to...
Identifying native trees and other common plants of New Zealand's native forest can be fun for all the family with this new pictorial guide. Match leaves, flowers, seeds, berries and bark against beautiful, life-sized photographs for fast, accurate identification. Written by one of New Zealand's foremos t writers on native plants, The Life-Size Guide offers a new opportunity to explore and enjoy the natural world of our native plants. ...Show more