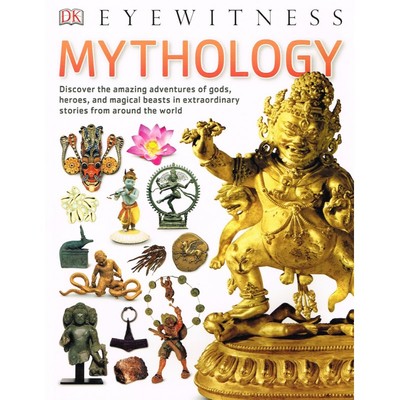 $10.00
NZD
Category: Religion & Philosophy
Find out what the lotus flower represents in different mythologies around the world. Discover how gods and goddesses were believed to influence the weather. See incredible masks used to drive away demons. What will you Eyewitness next? Visually stunning and packed full of facts, DK Eyewitness books are perfect for school projects and home learning. ...Show more
$23.00
NZD
Category: Lift-the-Flaps | Series: Usborne See Inside | Reading Level: Children's - Grade 3-4, Age 8-9
An eye-opening look at the beliefs, history and customs of the major world religions. Discover the three great gods of Hinduism, the root of Judaism, Christianity and Islam, which religions teach that there is no God, and much more. Visually stunning, this highly informative lift-the-flap book is a fant astic source of information for children. ...Show more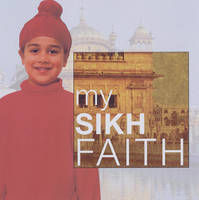 $17.00
NZD
Category: Religion & Philosophy | Series: My Faith
"My Sikh Faith" is one of 6 titles that introduce the young reader to the basic beliefs and rituals of the 6 main world religions. The author and photographer have followed the life of a young boy as he practises his faith with his family. Sensitive questions about the religion are posed by other childr en, allowing for accurate and clear responses. As with all "Rainbow" titles, special care has been taken to include all of the conventions of real non-fiction titles including a contents page and glossary. A clever dual text technique combines running text with speech bubbles drawing in both the less confident and the confident reader. ...Show more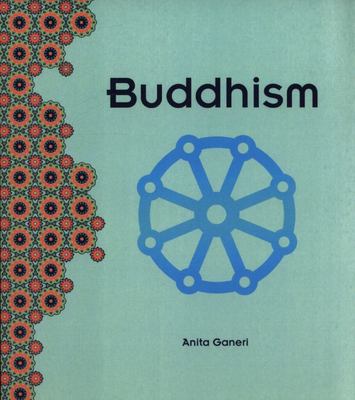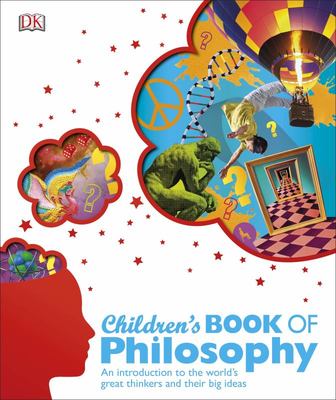 $37.00
NZD
Category: Religion & Philosophy | Series: Children's...
From Socrates and Aristotle to Kant and Confucius, meet the thinkers and theories which shaped our world. Find answers to life's big questions such as 'Who am I?' or 'Should I ever tell a lie?' and what philosophy is. How do you know whether you're awake or dreaming? Is the world real? Why do we need ru les? Complex topics are explored in The Children's Book of Philosophy, inspiring you to think about the philosophical theories and concepts for yourself with both conflicting and complimentary viewpoints to encourage you to be part of the next generation of thinkers. Meet the key philosophers throughout history and across the world that changed the way we live today. ...Show more
$24.00
NZD
Category: Religion & Philosophy
This illustrated first Bible story book for children is a wonderful collection of 25 favourite Bible stories re-told for a young audience. Accounts from the Old Testament and parables from the New Testament are covered in a clear and accessible way. From Creation to Noah's Ark, each story is shown visua lly through detailed and fun illustrations. The Nativity story and the Easter story are written simply and are perfect to read aloud or alone. Throughout the book there are lots of opportunities to keep children involved with questions and activities, as well as scripture references for older children to follow up. A wonderful first biblical book for children and families to treasure, making it the perfect christening gift for children everywhere. ...Show more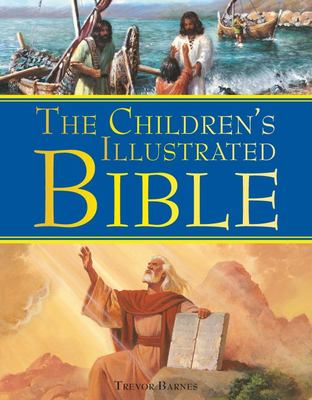 $35.00
NZD
Category: Religion & Philosophy
The Children's Illustrated Bible is an inspirational and beautifully illustrated retelling of all the important stories from both the Old and New Testaments. Special features include detailed commentaries on every biblical book, plus a comprehensive reference section containing photographs of contempora ry sites, historical relics, and maps of biblical times. Dramatically retold by the renowned author Trevor Barnes, with input from authoritative consultants, the new gift edition, with slipcase, of this beautiful book will be shared and cherished by the whole family. ...Show more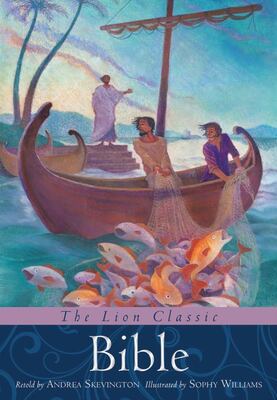 $30.00
NZD
Category: Religion & Philosophy
The great narrative of the Bible is here retold in 12 evocative chapters, within which all the great characters, stories and events appear. The scholarly text retains all the classic resonances of a Bible translation whilst being compellingly readable for today's audience. The text is punctuated with fu ll page pictures, drawn in richly coloured pastel with astonishing depth and detail, bringing the most memorable episodes to life, along with motifs throughout, giving warmth and colour to every page. Presented in a quality hardback, this will make an appealing and lasting gift. ...Show more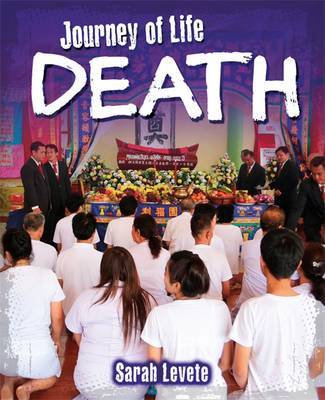 $20.00
NZD
Category: Religion & Philosophy | Series: Journey of Life
This book looks at how death is marked in many different ways by different religions and secular cultures. It looks at the ceremonies of Sikhs and Hindus who cremate the bodies of the deceased, and the Christians and Jewish burials. Find out why Muslims are buried facing Makkah, their holy city, and why some Buddhists are given a sky burial in which their body is left exposed to the elements. The Journey of Life series looks at the rites of birth, coming of age, marriage and death, and how religions and cultures celebrate them. It raises topical issues surrounding these stages and how they are marked by different religions. ...Show more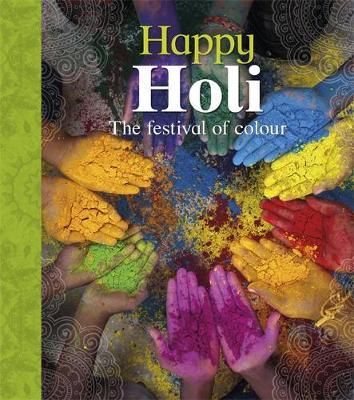 $20.00
NZD
Category: Religion & Philosophy | Series: Let's Celebrate
Holi - the festival of colour - is celebrated by Hindus worldwide and this book lets children discover how people around the globe celebrate this important festival and what it means to them, with age-appropriate language. The history, preparation and celebration of the festival are all visualised with beautiful photography, capturing the many ways in which this festival is marked. This approach offers children a visually arresting and diverse introduction to one of the most celebrated religious festivals. Ideal for leisure reads, use in the classroom and to support cross-curricular studies. ...Show more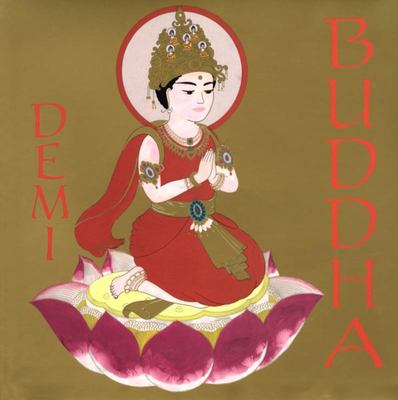 $18.00
NZD
Category: Religion & Philosophy
Many centuries ago, in a kingdom in the foothills of the Himalayan mountains, a miraculous child was born to the king and queen. The young prince, Siddhartha, was raised in the greatest luxury, sheltered from all pain and ugliness. But one day Siddhartha left the palace and saw, for the first time, huma n suffering and death. He knew then that he must relinquish everything--his family, his wealth, his position--to discover the Truth of life and death. After a journey of enlightenment, he became the Buddha, and today millions of people around the world live by his teachings.Demi's exquisite illustrations, inspired by the paintings and sculptures of several Asian cultures, are layered with meaning; each brush stroke has a special significance. Demi, herself a Buddhist, brings her devotion to the teachings of the Buddha and her vast knowledge of his life to this comprehensive picture-book biography of an extraordinary spiritual leader. ...Show more
$35.00
NZD
Category: Religion & Philosophy
'Children's Bible' has been written in consultation with biblical scholars and advisers. The straightforward text introduces young children to the mystery and wonder of the Bible, which is part of their cultural heritage.